Five Text Authors on the 2018 Indies Shortlist!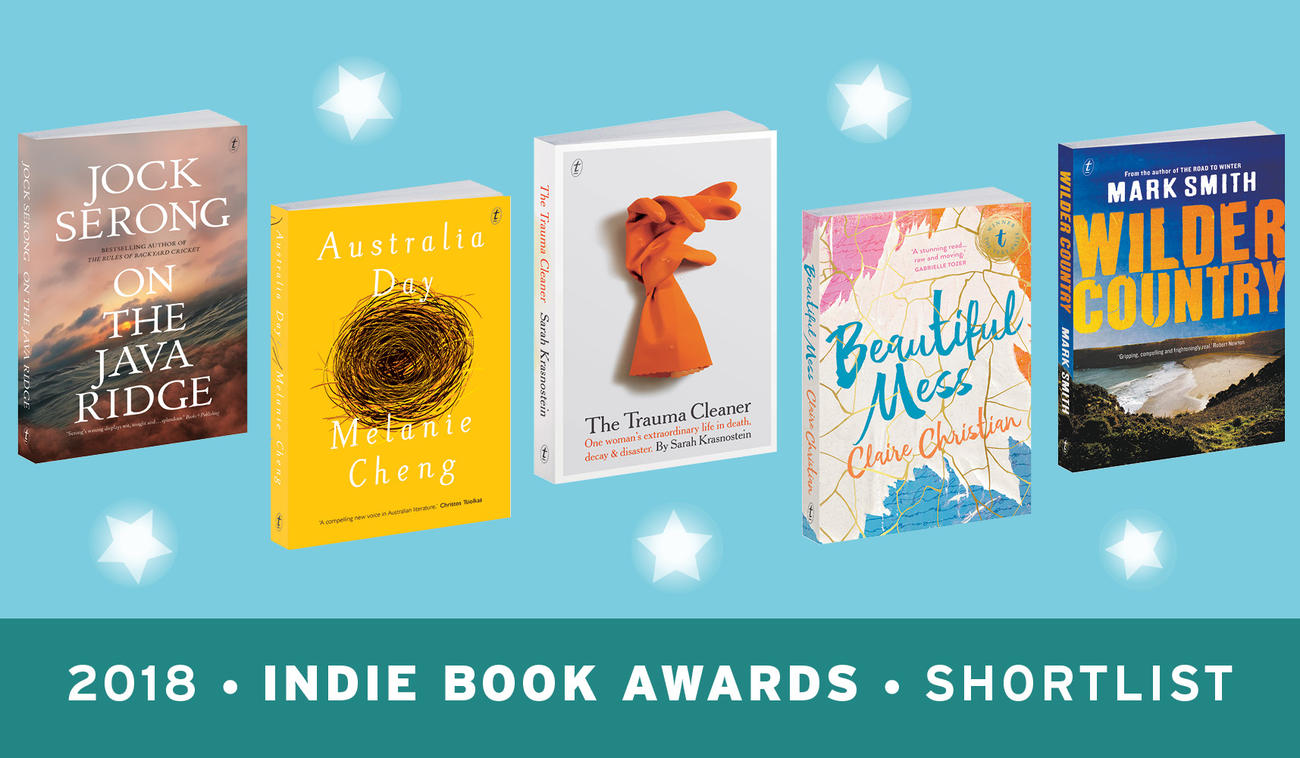 Text is thrilled to announce that five of our authors have been shortlisted for the 2018 Indie Book Awards!
And the shortlistees are:
---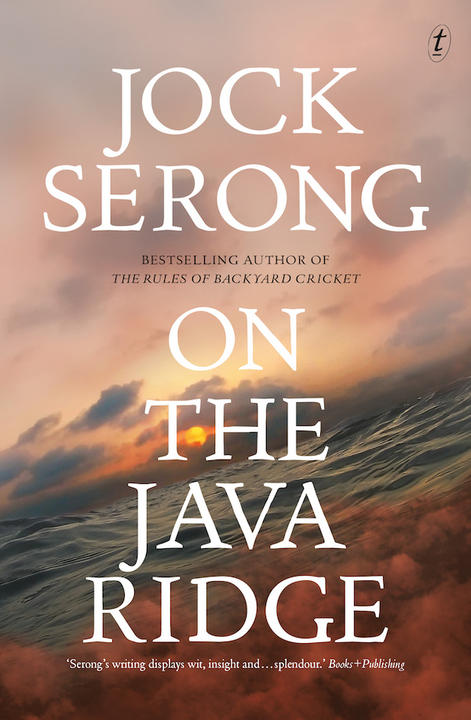 On the Java Ridge by Jock Serong in the Fiction category. 
From the bestselling author of The Rules of Backyard Cricket, comes a literary novel with the pace and tension of a political thriller – and some of the most compelling, heartstopping writing about the sea since Patrick O'Brian.
Read an extract from On the Java Ridge here.
---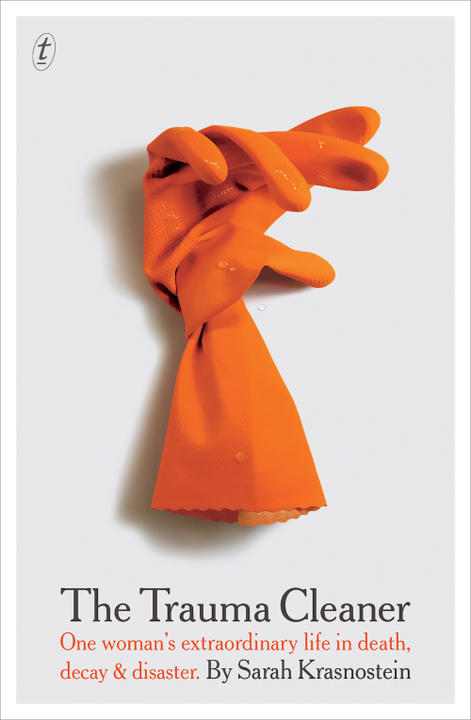 The Trauma Cleaner by Sarah Krasnostein in the Non-Fiction category
An absorbing and compelling story of the transformative life of Sandra Pankhurst: raised in a working-class suburb of Melbourne as the abused adopted son of a Catholic family; now the owner of a highly successful trauma cleaning business.
Read an extract from The Trauma Cleaner here.
---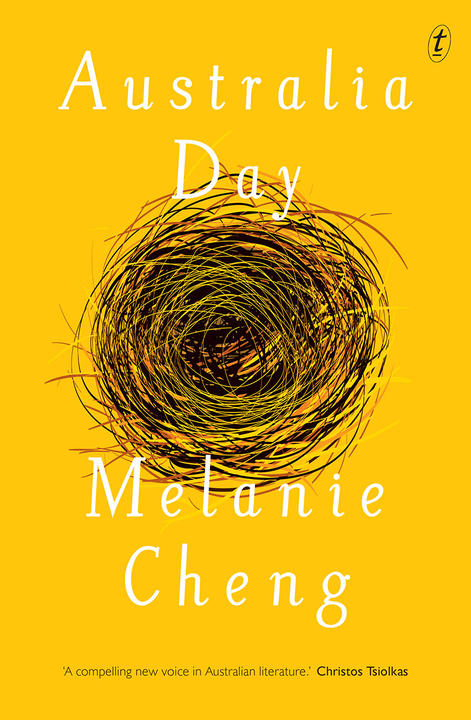 Australia Day by Melanie Cheng in the Debut Fiction category
This collection of short stories won the 2016 Victorian Premier's Award for an Unpublished Manuscript. Written with an effortless, unpretentious realism, they show us a version of Australian life richer and more multifaceted than anything we've seen before.
Read the short story, 'Fracture' from Australia Day.
---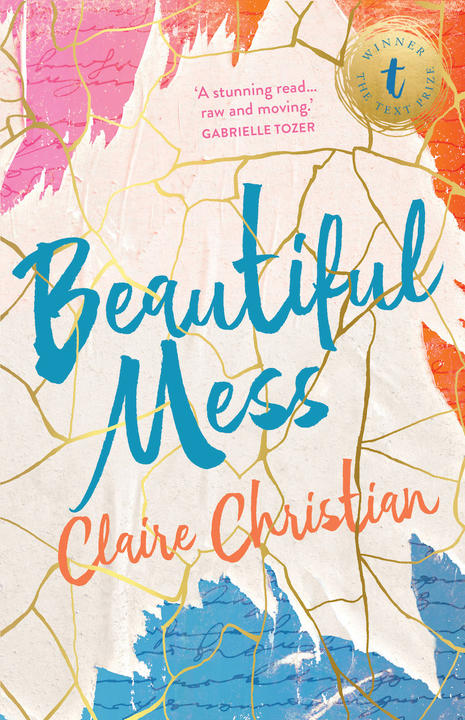 Beautiful Mess by Claire Christian in the Young Adult category.
The 2016 winner of the Text Prize for Children's and YA Writing brings us a raw, funny and truthful take on grief, loss and first love.
Read an extract from Beautiful Mess here.
---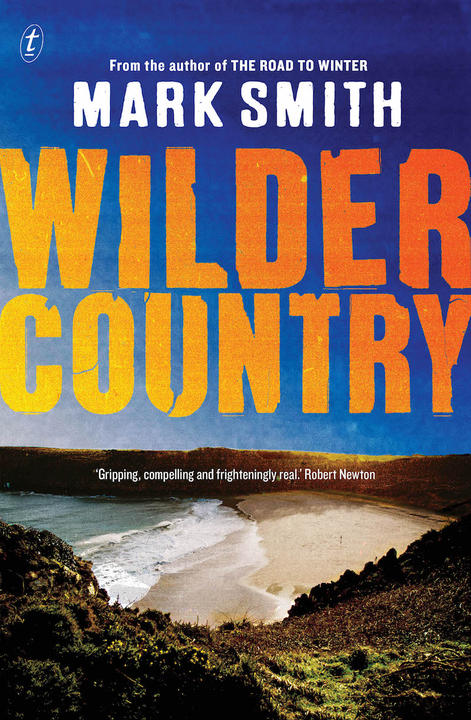 Wilder Country by Mark Smith in the Young Adult category
From the author of The Road to Winter comes an exciting, action-packed sequel about friendship and loyalty, and how far we would go to protect the ones we love when survival is at stake.
Read an extract from Wilder Country here.
---
All we can say is: these are incredibly strong contenders in very distinguished company - and there had better be room for two winners in the Young Adult category.
The 2018 Category Winners and Book of the Year will be announced on 26 March at the Leading Edge Books Conference Awards Dinner.
FRIENDS OF THE CHILLER
SUBSCRIBE TO TEXT'S NEWSLETTER