Wintering – Book Club Competition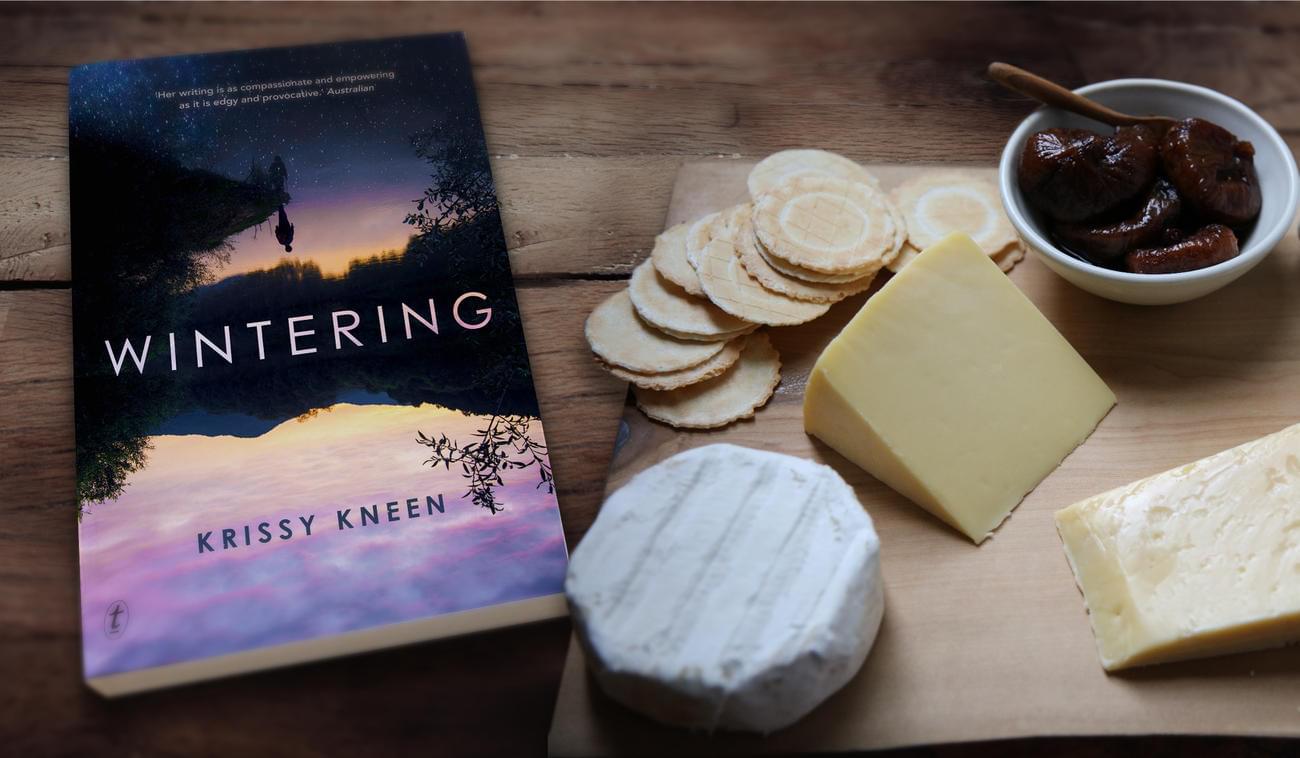 Shortlisted for the Stella Prize in 2018 and for the Queensland Premier's Literary Awards, Krissy Kneen is one of our most insightful and confronting authors.  Her latest novel, Wintering, explores the fragile ground underpinning our personal relationships and exhibits the sort of cinematic flair you'd expect from an award-winning film maker. It's an ideal book club title, with all the ingredients of a nail-biting literary thriller: a remote location in the wilds of Tasmania, a missing loved one, a strange circle of widowed women, mysteries and conspiracy theories – and that nagging realisation that you didn't know your partner quite as well as you thought you did.
In fact , the only ingredient missing is . . . cheese!  That's right: cheese (look, just trust us; we're going somewhere with this). With a book this suspenseful, you need something to nibble on to help keep the tension at bay, right? That's where we come in. We've decided to offer one lucky book club the opportunity to win a delicious cheese hamper as well as six copies of Wintering. We'll even supply some book club notes.
How to enter:  Fill in this entry form and tell us, in 250 characters or fewer, what book has been your club's favourite and why. Did it make you laugh or cry? Why did your club decide to read that title?
The prize: CHEESE and BOOKS: a gourmet Tasmanian cheese hamper delivered to your door in time for your next book club meeting plus six copies of Wintering by Krissy Kneen.
Terms of entry: The competition runs from Thursday 20 September – 11.59pm, Wednesday 26 September. Open to residents of AU only. For Text's privacy policy, click here.
FRIENDS OF THE CHILLER
SUBSCRIBE TO TEXT'S NEWSLETTER