Why we love booksellers (hint: they're irrepressible)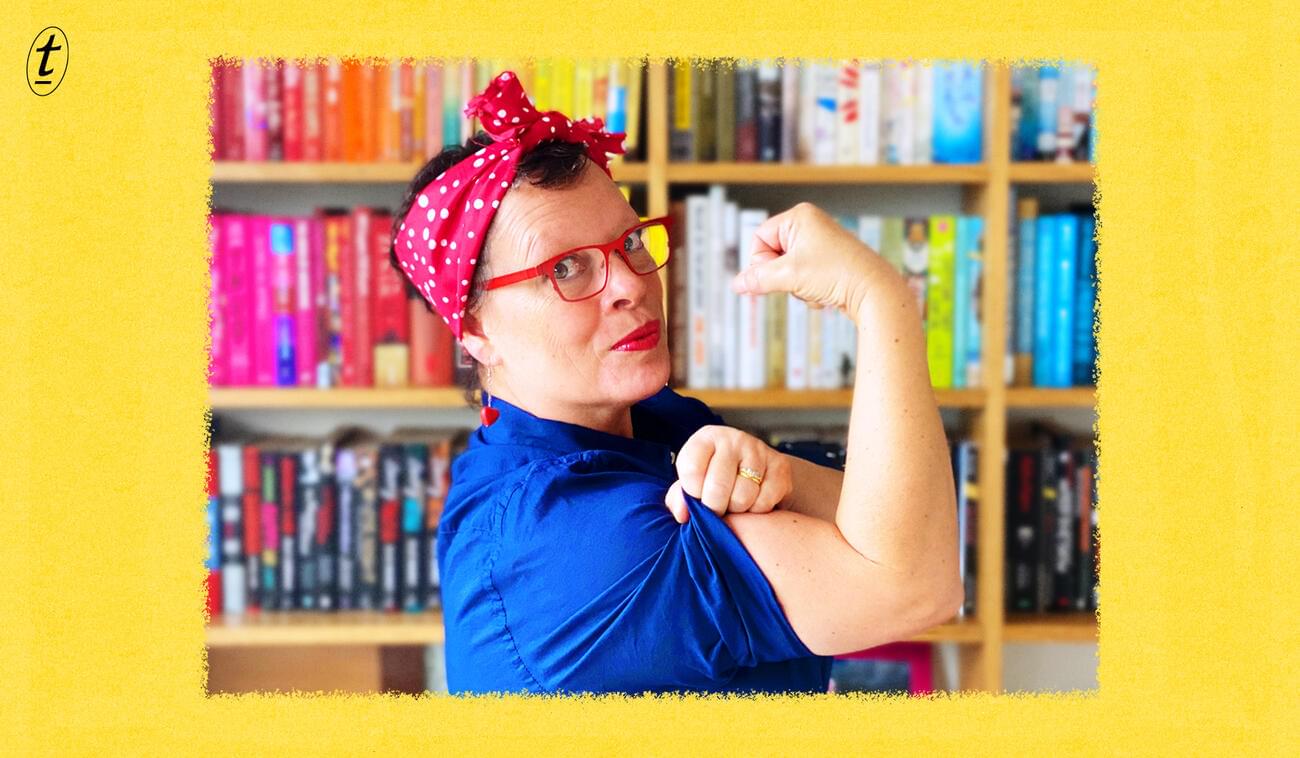 It's no secret that the book industry, along with most other businesses, is experiencing unprecedented challenges. As we rally and reflect, and do what we can to seek out the best paths forward, one thing we know – have always known – is the impact of the bookseller on everything we do. We all have a favourite bookseller and a bookshop that feels like a second home. We all remember the recommendation that changed our lives, the face-out cover on the lowly shelf that caught our attention and held it. Writers write them, publishers publish them, but it's the bookseller who hears what we're after, looks us square in the eye, and says, 'Follow me.'
We need our booksellers more than ever, and it is heartening to see how booksellers have banded together to keep Australia reading. Hardships are clear, yet innovation and community support remains visible across the bookselling landscape, revealing a driven group still committed to its fundamental purpose: supplying books to readers.
At Matilda Bookshop over in South Australia, for instance, booksellers (affectionately known as 'delivery ponies') traverse the Adelaide Hills to make sure books find their new homes. An ABIA Bookshop of the Year nominee, Fullers Bookshop down in Hobart, has created a 'book takeaway' allowing readers to place orders for collection as one might do for fish 'n' chips. The Little Bookroom in Carlton North, in collaboration with Yarra Libraries, is seeing to it that books are delivered along with essential goods to people in need. Another Melbourne institution, Readings, dropped 10% from the price of books whose authors had to cancel events post-distancing. In support of both books and local musicians, Beyond Q Bar and Bookshop will stream live music from its Canberra location.
Hand-selling experts are also finding fresh ways to showcase their skills, with Melbourne's Paperback Bookshop curating daily recommendations on its Facebook page, while neighbour Hill of Content's sunlit Instagram flat-lays are almost like having a bookseller in your hands. Over in West Australia, Stefen's Bookshop is producing video recommendations via Facebook. Stefen demonstrates profound community spirit by suggesting that we grab his selections 'either from me or from any other bookstore…these are authors whose works should be supported, however you do it.'
Stefen's is one of many bookshops experimenting with social media to maintain the links between books, authors and readers. Platforms including Facebook Live, Instagram Live and Zoom have become go-to zones for online launches, talks and readings. Text has been fortunate to see many of its authors involved in such events. Debut author Kay Kerr launched her YA novel Please Don't Hug Me in a Zoom event hosted by Queensland's Avid Reader Bookshop. Anne Buist took to Zoom via Readings to launch her latest crime novel, The Long Shadow. Alice Bishop and Arnold Zable have both live-streamed events via the Wheeler Centre.
Ellena Savage discussed her new Blueberries via Instagram Live thanks to the resourceful team at Brunswick Bound, who were determined to see her event carry on following the announcement of distancing restrictions.
'It was just too wonderful an event to cancel outright,' Brunswick Bound manager Megan O'Brien told Text. 'We tried and failed a couple of other formats, but decided that the Insta-Live format, while far from perfect, suited our store vibe.'
 So much so that the shop has added further Insta-Live events to its calendar. The Wheeler Centre and Readings have also scheduled more online events.
Dymocks' online initiative, CHAPTER ONE, is in full swing with author talks, Q&As, interviews and readings using Facebook Live. With viewers reaching the tens of thousands in some instances, CHAPTER ONE reveals the extraordinary potential of at-home author events. Spontaneity and the personal touch that comes with authors in their own spaces light up these discussions: one writer reveals candid photographs that inspired her work, another flashes a beloved bottle of vodka, while the crime legend Michael Robotham sums up the likely vulnerabilities of many authors live-streaming from their lounge rooms when he notes at the end of his session: 'I'm assuming you're all out there…and that you've had a nice time.'
We are here, us keen readers inside and outside the industry, and as we move through these challenges and uncertainties, we lean ever harder on books and booksellers to see us through. The resilience, hard work and tenacity of our bookselling community is humbling. Our continued support for them, their books and programs, means a brighter book-future for us all.
FRIENDS OF THE CHILLER
SUBSCRIBE TO TEXT'S NEWSLETTER