Two Text books on the CBCA Shortlist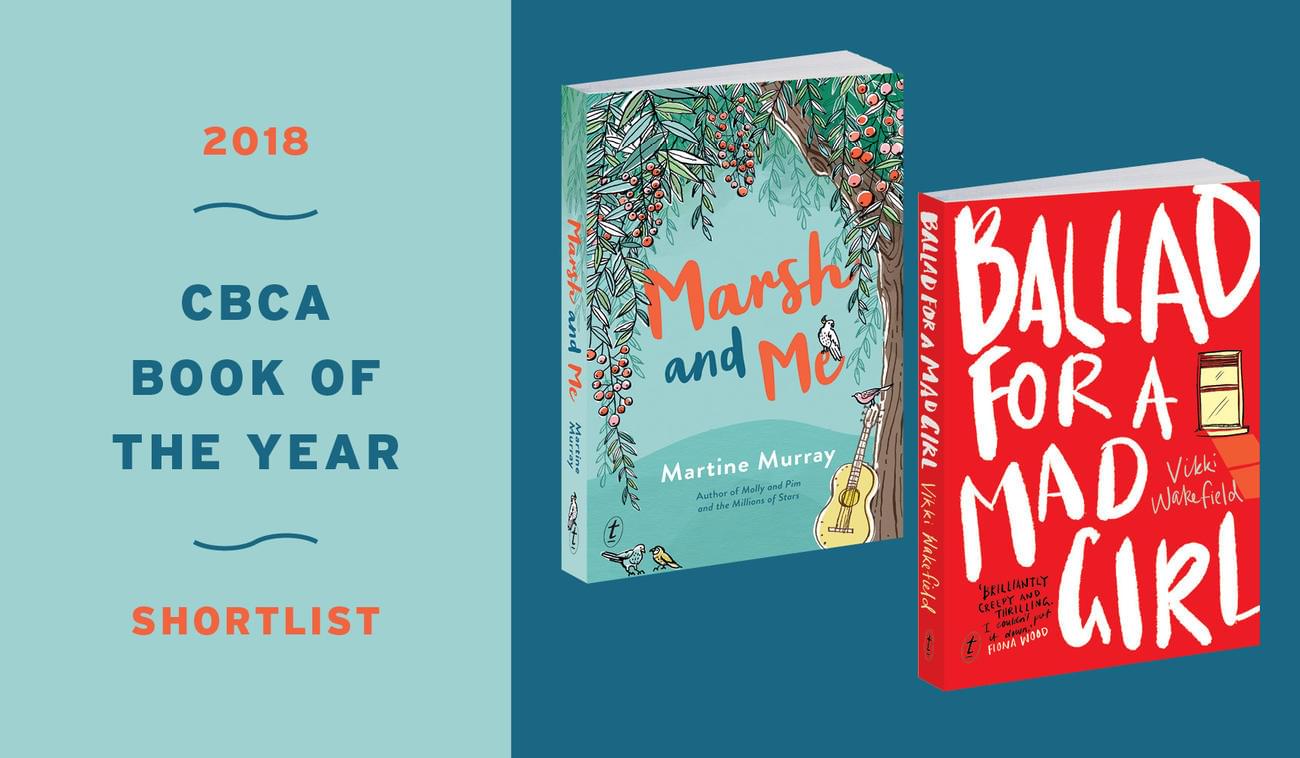 Ballad for a Mad Girl by Vikki Wakefield and Marsh and Me by Martine Murray are both on the 2018 Children's Book Council of Australia Shortlist! 
Established in 1945, the Children's Book Council of Australia was founded at a time when Australian children's books were few, and Australian authors and illustrators were virtually unknown. In 1946 the CBCA established annual book awards to promote books of high literary and artistic quality. These awards are now the most influential and highly respected in Australia.
Text is delighted to have two such wonderful books on the shortlist.
---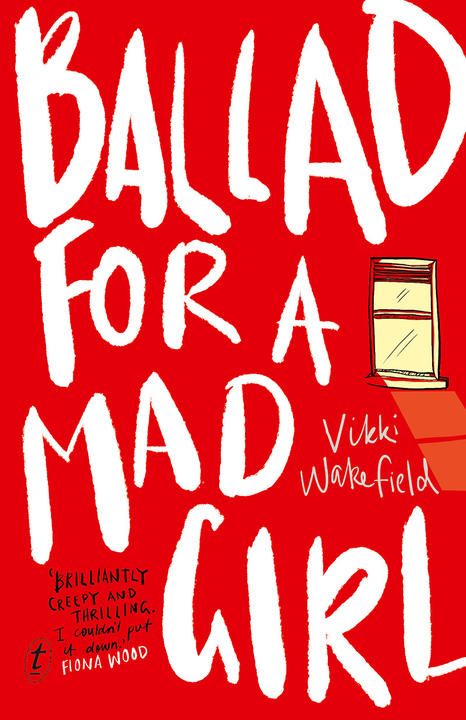 Ballad for a Mad Girl – shortlisted in the Older Readers category – is a ghost thriller set in small-town Australia.
Everyone knows seventeen-year-old Grace Foley is a bit mad. She's a prankster and a risk-taker, and she's not afraid of anything—except losing. As part of the long-running feud between two local schools in Swanston, Grace accepts a challenge to walk the pipe. That night she experiences something she can't explain.
The funny girl isn't laughing anymore. She's haunted by voices and visions—but nobody believes a girl who cries wolf.
As she's drawn deeper into a twenty-year-old mystery surrounding missing girl Hannah Holt, the thin veil between this world and the next begins to slip. She can no longer tell what's real or imagined—all she knows is the ghosts of Swanston, including that of her own mother, are restless. It seems one of them has granted her an extraordinary gift at a terrible price.
Everything about her is changing—her body, her thoughts, even her actions seem to belong to a stranger. Grace is losing herself, and her friends don't understand. Is she moving closer to the truth? Or is she heading for madness?
Read an interview with Vikki Wakefield about Ballad for a Mad Girl here.
Then read a sneak peek from the book here.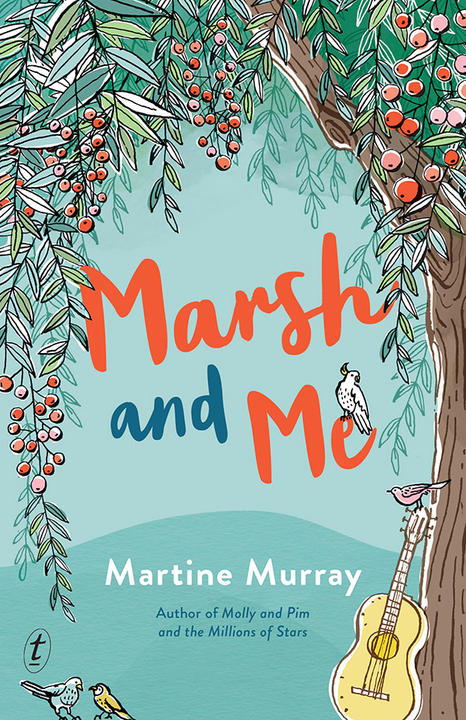 Marsh and Me – shortlisted in the Younger Readers category – is a story about friendship and trust and learning to believe in yourself and what makes you special.
There's a hill out the back of Joey's house. Hardly anyone goes there – it's not a beautiful place, just a covered-over old rubbish tip. But Joey likes it up there. It's his hill – somewhere he likes to go to wonder about life. He longs to be the best at something, to be a famous astronaut, or mountain climber, to stand out.
When Joey discovers a tree house in an old peppercorn tree on the hill, he is annoyed that someone has invaded his special place. But he is also curious about who the intruder could be. But making contact isn't easy. The tree-house girl is wild and hostile and full of secrets – Joey needs to work out a way to win her over. And as he does, he finds a way to shine.
Watch a video from Martine Murray about her inspiration for Marsh and Me here.
FRIENDS OF THE CHILLER
SUBSCRIBE TO TEXT'S NEWSLETTER