The Rules of Backyard Cricket nominated for The Edgars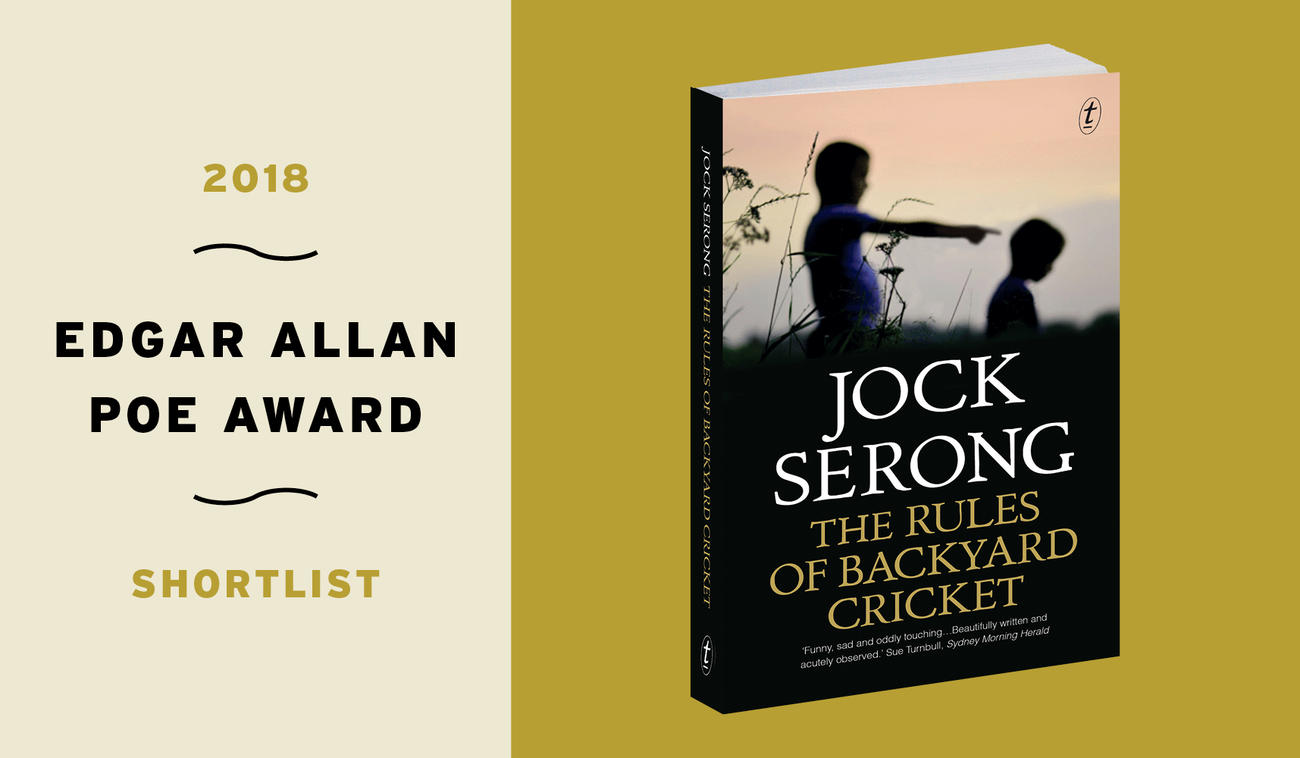 Text is thrilled that Jock Serong's brilliant literary thriller, The Rules of Backyard Cricket, has been shortlisted in the Best Paperback Original category for the 2018 Edgar Allan Poe Awards.
Each spring (or autumn, depending on your hemisphere), Mystery Writers of America present the Edgar® Awards, widely acknowledged to be the most prestigious awards in the genre.

 It starts in a suburban backyard with Darren Keefe and his older brother, sons of a fierce and gutsy single mother. The endless glow of summer, the bottomless fury of contest. All the love and hatred in two small bodies poured into the rules of a made-up game.
Darren has two big talents: cricket and trouble. No surprise that he becomes an Australian sporting star of the bad-boy variety—one of those men who's always got away with things and just keeps getting.
Until the day we meet him, middle aged, in the boot of a car. Gagged, cable-tied, a bullet in his knee. Everything pointing towards a shallow grave.


Serong writes pithy, pin-sharp dialogue…The book is expertly plotted, and its noirish climax with its dark drama and its final twists, is devastating. Get out and buy this book; it is the best new novel I've read this year.
— Crime Time
Watch Jock Serong reading from and talking about his gripping page-turner here.

The Rules of Backyard Cricket is available in all good bookshops, on the Text website (free postage) and as an ebook.
FRIENDS OF THE CHILLER
SUBSCRIBE TO TEXT'S NEWSLETTER