Jock Serong on The Rules of Backyard Cricket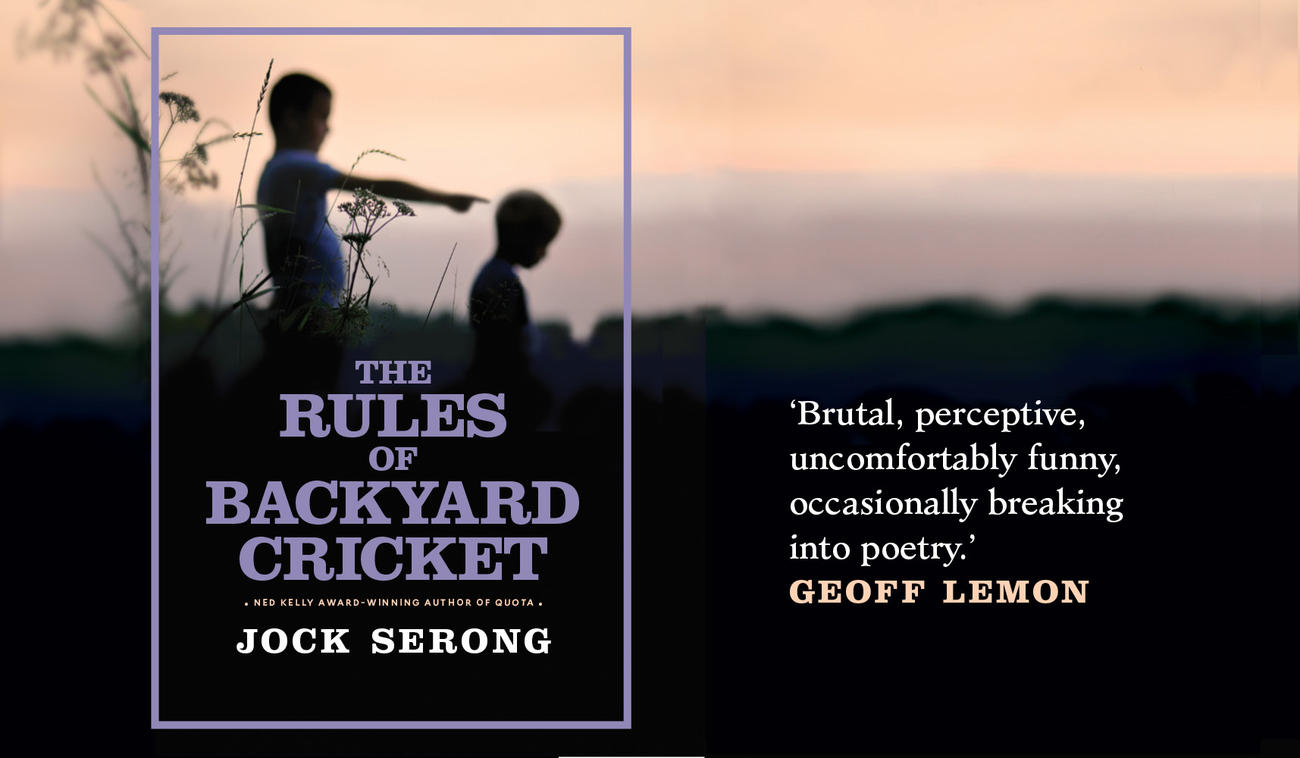 The Rules of Backyard Cricket is a book about two brothers growing up in the backstreets of Footscray in the 70s. It is about their rise to fame in the sporting world and how they are shaped, for better or worse, by their experiences. It is about childhood, family, ambition and masculinity and it is a beautifully written page-turner that holds you in thrall.  
Jock Serong's debut Quota won the 2015 Ned Kelly Award for Best First Crime Novel. The Rules of Backyard Cricket takes his writing to a new level.
 Geoff Lemon described it as 'brutal, perceptive, uncomfortably funny, occasionally breaking into poetry.' Malcolm Knox said 'I loved this book. Jock Serong is a natural. He engages you with a vivid recreation of boyhood in 1970s Australian suburbia, while letting the darkness seep in page by page until you find yourself in the grip of an intense thriller.'  
 We spoke to Jock about the development of The Rules of Backyard Cricket and how it resonates so deeply with a suburban Australian childhood, with, or without the cricket experience. We took him out to the Punt Road oval, the setting of one of the pivotal moments in the book, to reimagine that time, in the early 80s, that changed Darren and Wally Keefe's lives forever.
Jock also did a reading from the book, that takes you deep into the suburb and the hearts of two boys whose lives evolve around a backyard game. Watch it here.
The Rules of Backyard Cricket is available in bookshops and online now.
FRIENDS OF THE CHILLER
SUBSCRIBE TO TEXT'S NEWSLETTER