Text's New Books in December Giveaway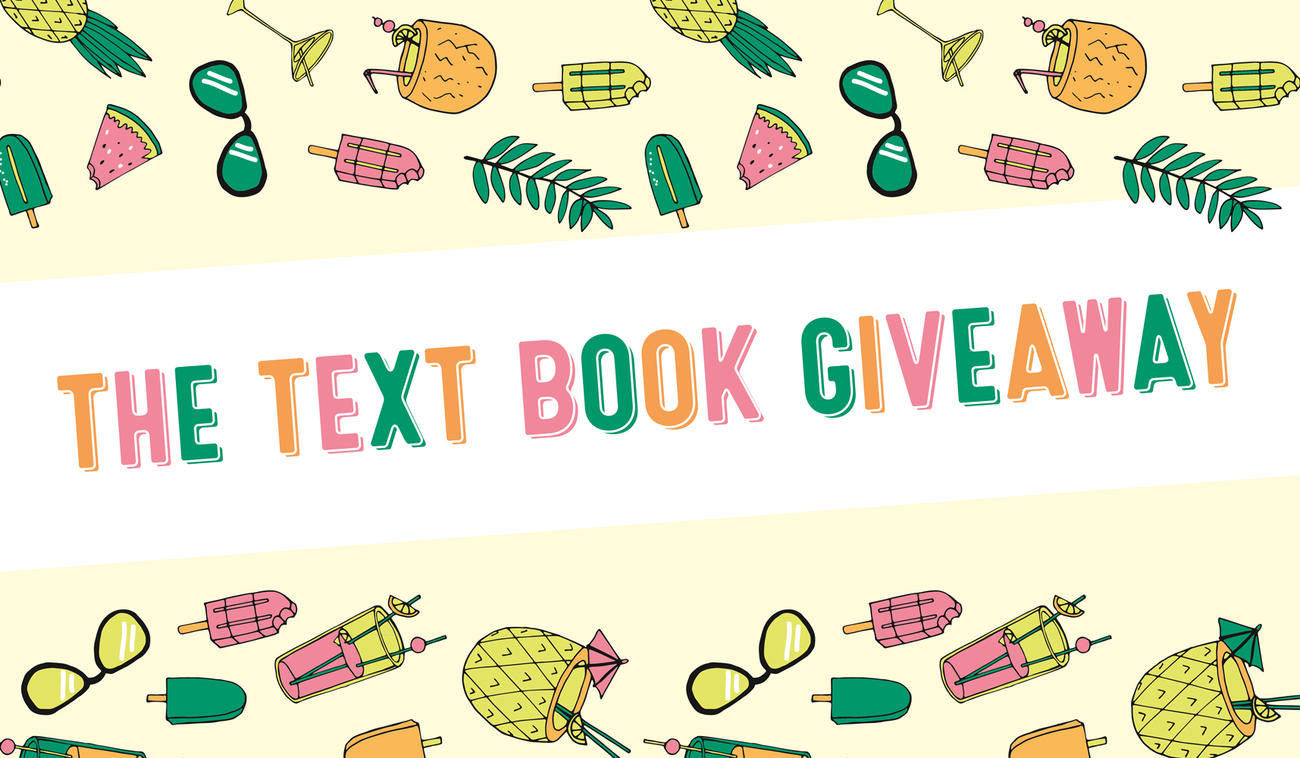 Enter our competition to win one of our new December reads! Just head to Text's Facebook page to tell us why you would like a copy of one of the books below. The best response wins! Competition is open to AU/NZ residents. Entries close 10am AEST Friday 2 December. Winners will be notified on Facebook by 5pm.
Holidays! It's time to start winding down and pretending you're doing ALL the work while secretly reading our blog and making endless lists of what to read once you're out of wherever you are for the year. And we're here to help you out. 
We know that you need a book that you can't put down until you know who did what, when, where and to whom. Kill the Next One by Argentinian Federico Axat is a gripping psychological thriller involving a suicide daisy chain that leaves you guessing until the last page. And that's even before you've figured out what a suicide daisy chain is.
Our striking edition of 1984 by George Orwell with an introduction by Charlotte Wood is packed with post-truth and doublethink. And when we say 'striking', we mean that you should go and look at the cover.
Looking for an explosive and colourful read? How about something from Yuri Herrera, Mexico's greatest novelist? The Transmigration of Bodies and Signs Preceding the End of the World is just the ticket and explores themes of guilt, crime and immigration.
Sports people, pay attention! Benaud: An Appreciation by Brian Matthews. Do we really have to say anything more? Other than that this is the book to read, to give, to recommend and to talk about to anyone who's ever heard of the game with the ball and the bat and the wickets. 
Ever been confused by those small, strange things in life that don't seem quite real? Maybe it's what they're putting in the water, or maybe you should read A Collapse of Horses by Brian Evenson.
We've re-released The Watch Tower by Elizabeth Harrower in a gorgeous hardback 50th anniversary gift edition. Do not miss this haunting landmark Australian novel of psychological power and domination. It's one of our favourite Text Classics and we're never going to stop telling you how brilliant and intense this book is.
And because it is not possible to have too much Elena Ferrante in your life, we've put together a beautiful hardback gift edition of My Brilliant Friend. Get one for yourself and your friends because how can you not?
Now, go visit our Facebook page and tell us which book you want, but make sure you put on your best 'Yes-I'm-working-so-hard-right-now-you-just-wouldn't-believe-how-hard-I'm-working' face while you're doing it. (One book per person only.)
And have a fantastic holiday season.
Competition is open to AU/NZ residents and entries close 10am AEST Friday 2 December. Winners will be notified on Facebook by 5pm AEST Friday 2 December.
FRIENDS OF THE CHILLER
SUBSCRIBE TO TEXT'S NEWSLETTER