Text's May Monthly Giveaway!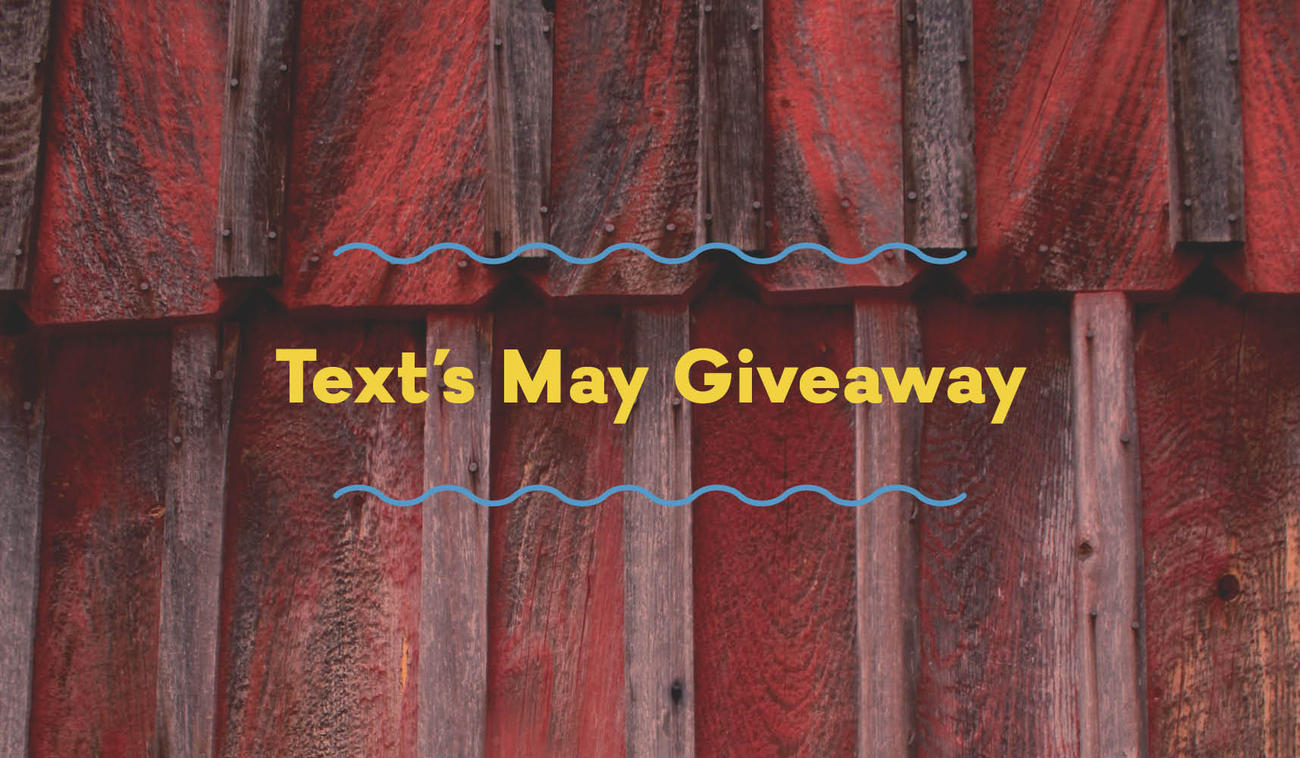 It's May, and once again we all begin the annual tentative donning of coats and scarves and hats and gloves. What better way to distract yourself from those grey chills and sniffles than with BOOKS? We can't think of anything to beat them, frankly. 
To aid you in your distraction, we have put together a brilliant bundle of brand-new books for your reading pleasure. 
And to win a copy of one of the titles below, head over to Text's Facebook page and tell us which one you'd like to win and why. Entries close 5 p.m. AEST, Thursday, 4 May.
---
The Last Garden by Eva Hornung
The brilliant, beautiful and powerful new novel from the author of Dog Boy. It tells the story of Benedict, a teenage boy whose life has been devastated by his parents' murder-suicide in a remote South Australian community. Benedict moves into the barn and tries to find a way to hold his shattered world together.
The Last Garden is a powerful literary work about frailty, redemption and the healing power of animals.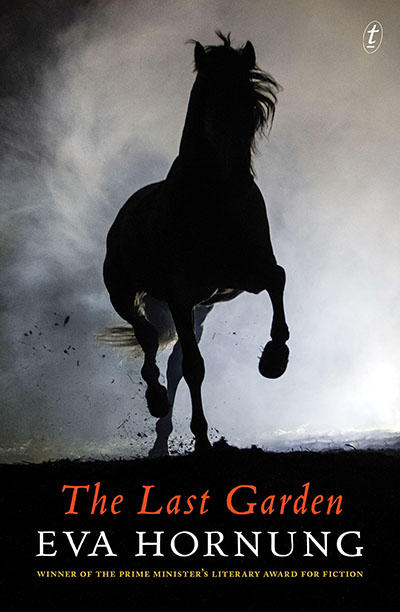 The Only Girl in the World: A Memoir by Maude Julien with Ursula Gauthier (translated from the French by Adriana Hunter)
Maude Julien was raised in isolation, trained to be immune to torture and shock by parents who believed they could craft her into a 'superhuman'.
The three lived in an isolated mansion in northern France, where her father made her undergo endless horrifying endurance tests. Maude had to hold an electric fence without flinching. Her parents locked her in a cellar overnight and ordered her to sit still on a stool in the dark, contemplating death, while rats scurried around her feet. How did this girl, with her loveless and lonely childhood, emerge so unscathed, so full of the empathy that was absent in her childhood? How did she manage to escape? 
The most astonishing and uplifting memoir you'll read this year.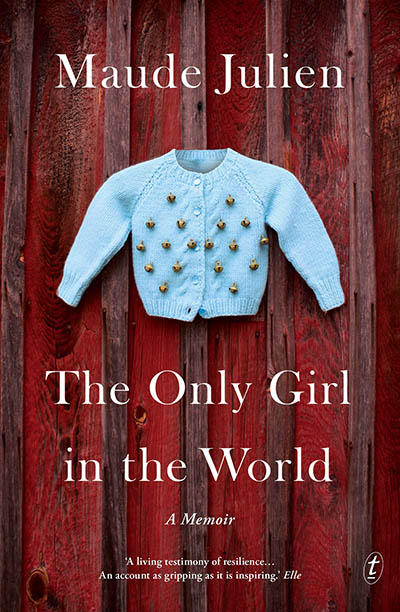 Expecting: The Inner Life of Pregnancy by Chitra Ramaswamy
A lyrical and elegant memoir about the nine months of pregnancy and birth, Expecting is an insightful reflection that will change the way you think about this universal experience.
When Chitra Ramaswamy discovered she was pregnant, she longed for a book that went above and beyond a manual. A book that did more than simply describe what was happening in her growing body day by day, week by week and month by month. A book that got to the heart of the bewildering, thrilling and strange experience that is pregnancy.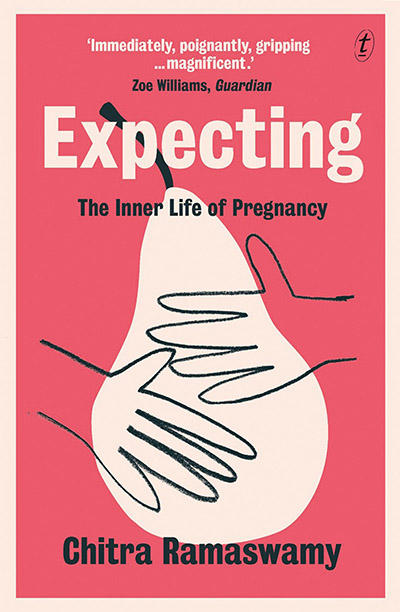 Freeman's: Home edited by John Freeman
The third volume of John Freeman's biannual journal explores the universal  of home, with contributions from novelists, journalists and writers from across the globe, including Rabih Alameddine, Gerald Murnane, Viet Thanh Nguyen, Nir Baram and Marie Darrieussecq.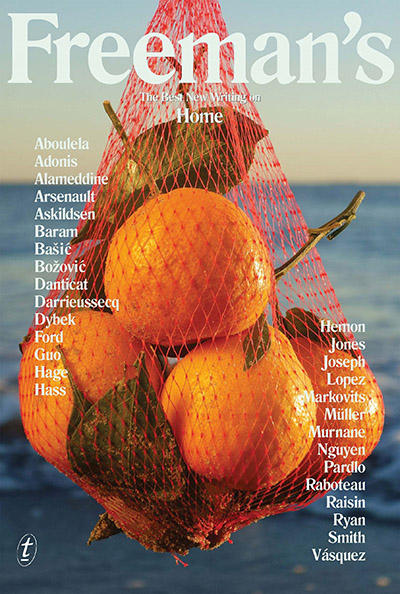 The Visit: Text Classics by Amy Witting, with an introduction by Susan Johnson
In this beguiling debut novel, a group of residents discover that a famous poet once lived in their country town and set out to find which local woman was his secret muse.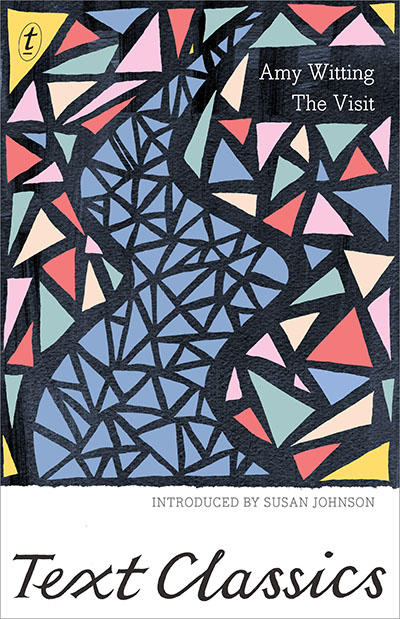 A Change in the Lighting: Text Classics by Amy Witting, with an introduction by Ashley Hay
Shortlisted for New South Wales Premier's Literary Award.
When her husband of three decades announces he has a younger lover and wants a divorce, Ella Ferguson realises how protected her life has been. Alone, enraged, she must come to terms with her failed marriage and her relationships with her adult children. A Change in the Lighting, Amy Witting's third novel, is the compelling story of a woman cast adrift.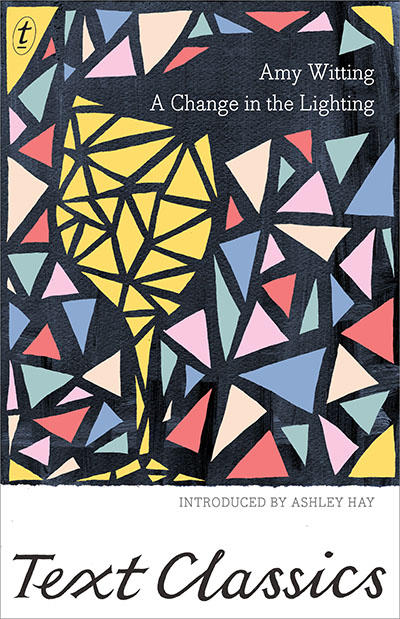 Selected Stories: Text Classics by Amy Witting, with an introduction by Melanie Joosten
An unmissable new collection of twenty highlights from Amy Witting's dazzling body of short fiction. This volume features two stories originally published in the New Yorker.
'Brilliant distillations…tinged with latent tenderness.' New York Times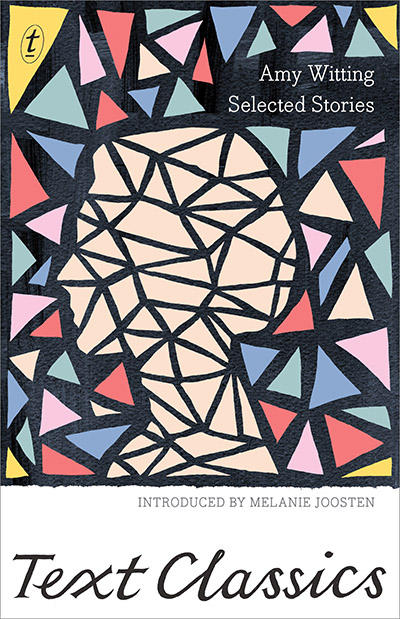 Griffith Review 56: Millennials Strike Back edited by Julianne Schultz and Jerath Head
A timely and provocative edition of Australia's most awarded quarterly, devoted to elevating Gen Y voices and how millennials are making their mark on the world. Includes contributions from Yassmin Abdel-Magied, Fiona Wright, Bri Lee and Khalid Warsame.
This is the best educated, most connected generation ever, but the world they live in does not offer easy pathways. Some millennials are detached and disillusioned, but others are coming up with innovative ideas, experimenting with new ways to live and work. Their vision and energy will shape the future.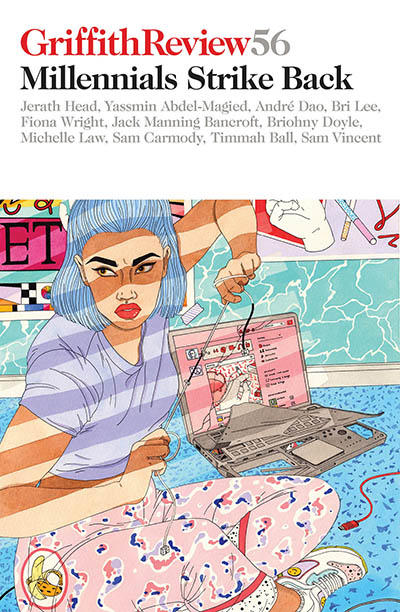 You thought your May was going to be cold and dull, didn't you? Well, now you know better!
Head over to Text's Facebook page to tell us why you'd like a copy of one of the above titles.
Competition is open to AU/NZ residents. Entries close 5 p.m. AEST, Thursday, 4 May. Winners will be notified on Facebook .
FRIENDS OF THE CHILLER
SUBSCRIBE TO TEXT'S NEWSLETTER