Articles tagged "giveaways"
Text's March Books and Giveaways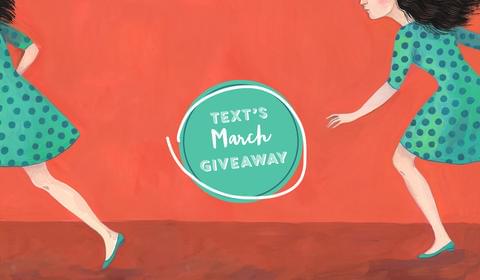 March books are here, and we've got translations, space adventures and film adaptations – all up for grabs in our monthly giveaway. 
Have a look at our new books and then head over to Text's Facebook page for your chance to win one. 
February New Titles and Giveaway!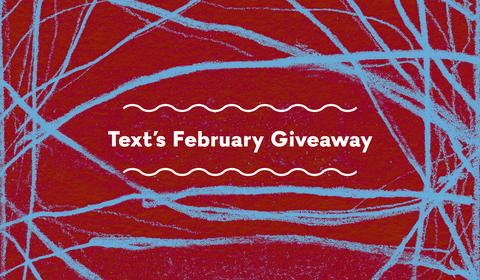 If, like us, you're planning on staying indoors and no more than two metres away from an air conditioner this coming month, you could do a lot worse than spending most of that time reading Text's February books. 
Have a look at our offerings for February and then head over to Text's Facebook page for your chance to win one. 
Happy Birthday Helen! And how to win a signed set of Helen Garner books.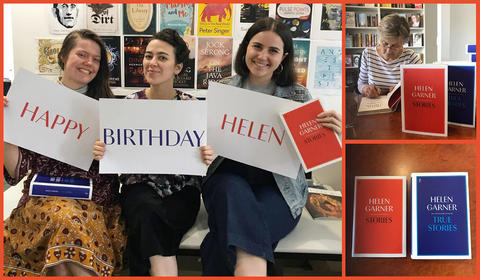 Text is thrilled to be publishing two beautiful books in November, designed by W. H. Chong, to celebrate Helen Garner's writing life and her seventy-fifth birthday: True Stories  and Stories.
We're offering you, dear reader, the chance to win 1 of 10 author-signed sets.
Read on for details of your chance to win one...
Text's Stupendous September Giveaway!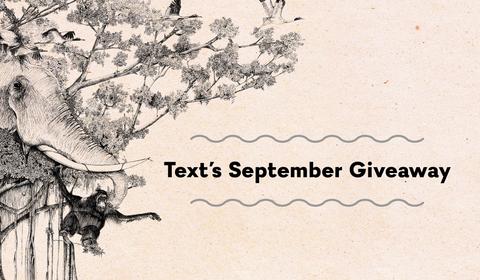 Text's September books are many and marvellous, and they're finally here.
Make yourself a cuppa, place your phone face-down on the desk, take a nice calming breath and spend a quiet minute or two looking at what we've got for you this month... 
Q&A with Vikki Wakefield, Author of Ballad For a Mad Girl, Plus a Giveaway!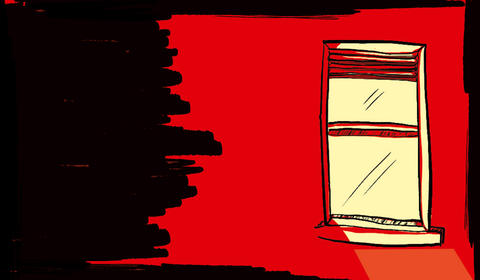 Text is utterly thrilled that Ballad for a Mad Girl by the ever-talented Vikki Wakefield is out this month. It's a chilling and gritty portrayal of a teenage outsider and life in small-town Australia. 
We cornered Vikki and demanded she answer all of our questions on pain of stormwater pipe! She not only kindly told us everything she knew, but has also offered up an exclusive giveaway to her most fanatical fans (that's us!). For your chance to win a signed set of Vikki Wakefield books, keep reading!
A Giveaway of our October Books!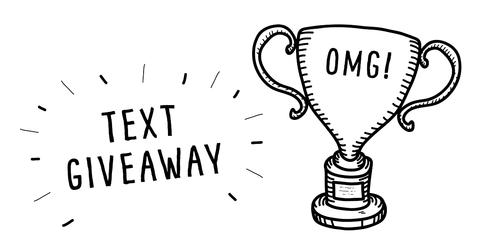 Enter our competition to win one of our new October reads! Just head to Text's Facebook page to tell us why you would like a copy of one of the books below. The best response wins! Competition is open to AU/NZ residents. Entries close 10am AEST Monday 9 October.
FRIENDS OF THE CHILLER
SUBSCRIBE TO TEXT'S NEWSLETTER