Practical Tips for Writers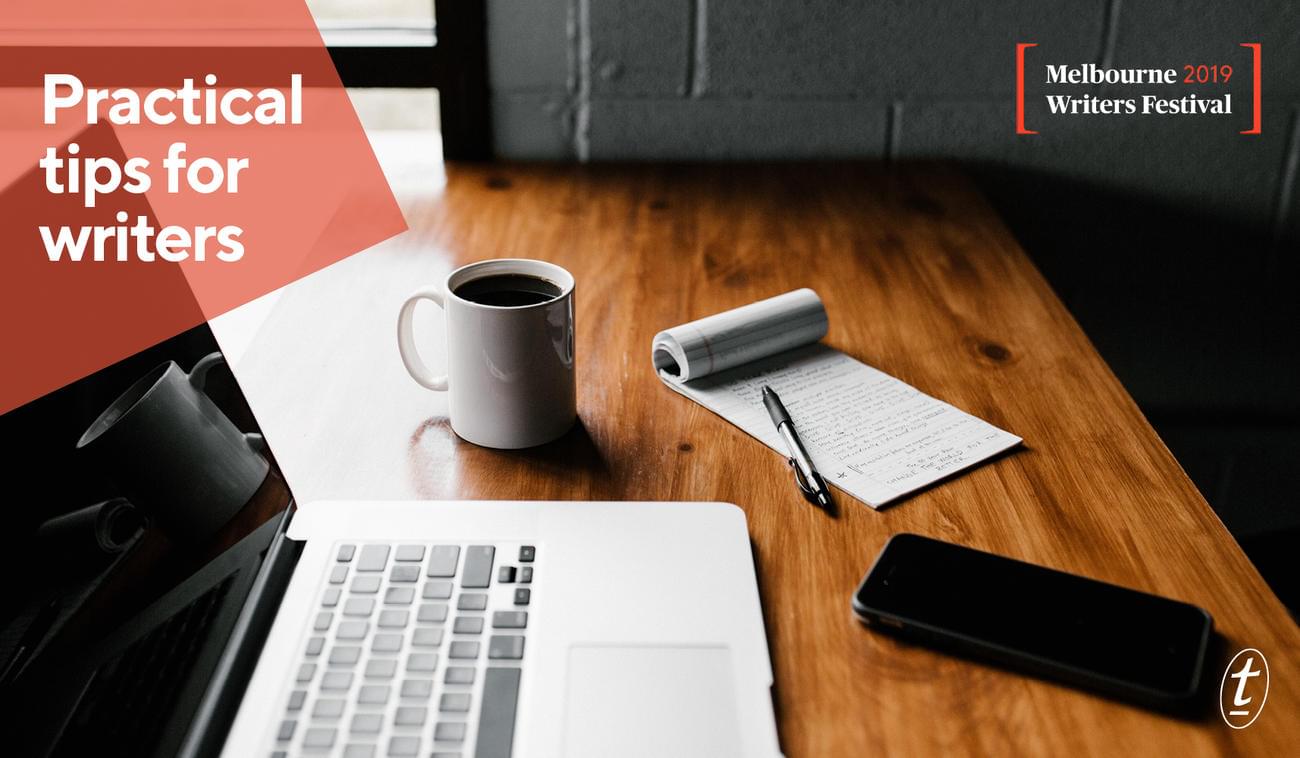 Text's Marketing Manager Shalini Kunahlan gave out this list of writer tips at a panel called 'Breaking Down the Publishing World' at last year's Melbourne Writers Festival. It was attended by emerging writers and ran again last weekend in partnership with the dynamic Afro Hub. For those who missed it, this post contains a general list of tips and a summary of key points from an industry insider – a handy thing to revisit if this year's festival has inspired you to write. Shalini recommends conducting more research to adapt it to your needs.
Breaking Down the Publishing World: from a marketing perspective


The perfect pitch:
Develop the perfect pitch for your manuscript. Beyond a good first impression, it makes a difference to a publisher, agent, publicist or marketer who might be reading it and thinking about how to position your book. Writers' centres have plenty of useful and authoritative resources to help you do this.
Some of the best pitches, verbal or written, include a compelling synopsis, a clear hook and a good idea of the book's audience/place in the market, including correlatives. Practice by reading book blurbs on your shelf or in bookshops, noticing the differences across genres and the structural formula, so to speak.
Listen to other authors talk about their books. Publishers like Text often have a list of events on their websites, as do bookshops like Readings. You can often attend for free.
Writers Victoria has an annual literary speed dating event. Attend if you're working on a book or have finished one. You have five minutes to pitch your book or idea to a publisher/agent. I attended one recently to hear pitches and noted the lack of diversity amongst its applicants. So please apply!


Network:
Support your favourite bookshop and buy books from them. This is rule #1. You have to support the industry you want to be a part of. And bookshops, especially independent ones, are often writer hubs and very supportive of local writers. They are also connected to industry trends and patterns, so if you know a bookseller well enough, pick their brain for correlatives and other insights (when they're not busy serving customers, of course).
The writing community in Australia is supportive for the most part. Reach out to authors you like and have read. You can do this by attending their events, following them on social media or by going to festivals like Emerging Writers Festival; Small Press Network conference, Footscray Community Arts Centre conference or book launches (check their publisher pages or bookshop events pages).
Volunteer at the Emerging Writers Festival, Melbourne Writers Festival or at the Footscray Community Arts Centre.


Submit your writing:
Online presence/promotion:
Build one if you have something to say and can see yourself maintaining it – it appeals to publishers. You could let it function as a catalogue of your writing and writer activities. But don't put pressure on yourself to update incessantly (it's not necessary at all). Some good author sites include: www.zoya-patel.com and www.alicebishop.site.
Pick a social media channel that suits your writing and personality style. Tone and voice are everything. This is a good opportunity to share your writing, build relationships with other writers and comment on writerly things.


Mentorship programs and other resources:
Boundless Indigenous Writers' Mentorship by Writing NSW and Text Publishing.
Writers Victoria runs a mentorship program – they can make introductions to other writers for you. They also auspice a program called Blak Writers (open to First Nations writers) and have a program to support writers with disabilities (i.e. bringing a project to publication, by appointment only). You don't have to be a member to access these services, but it will be more affordable if you are.
Consider a writing course if you haven't done one: RMIT has a range of courses taught by some of the best published and professional writers in the business.


FRIENDS OF THE CHILLER
SUBSCRIBE TO TEXT'S NEWSLETTER