Past Text Prize Winners: Claire Christian, 2016 Winner
Want to know what it's like to win the Text Prize for Young Adult and Children's writing? Claire Christian won the 2016 Text Prize for her novel Beautiful Mess, which Text will publish in September 2017.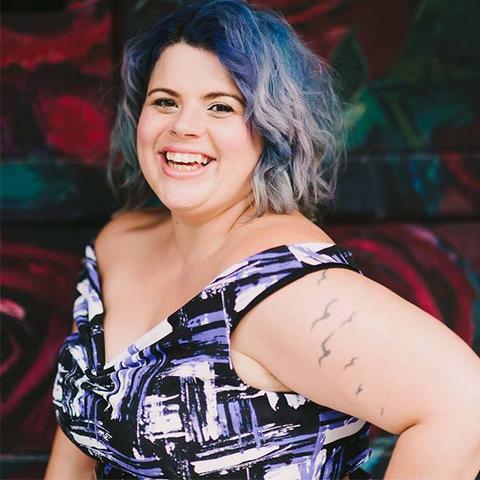 Claire is a writer, podcaster, youth arts facilitator and theatre maker from Brisbane. In 2013 she was named one of Queensland's 125 Leading Women by YWCA Queensland. She has several plays available through Playlab Press, including her solo work Talking to Brick Walls, as well as Hedonism's Second Album and The Landmine is Me, both co-written with the winner of the 2014 Text Prize, David Burton.
Beautiful Mess tells the dual stories of Ava, lost and angry at the world, and trying to figure out how to live without her best friend by her side, and Gideon, awkward, anxious and trying to figure out how to get by without freaking out. Beautiful Mess is a fresh and relatable story of grief, getting out of your own way and finding your tribe.
On winning the Text Prize, Claire said, 'Creating work for young people is at the very core of my artistry so to work with Text, a company who wholeheartedly acknowledge the importance and value of creating work for this audience, is such an honour and a joy. I'm so excited to work with them on Beautiful Mess.'
Publisher Michael Heyward: 'We are thrilled to offer our congratulations to this year's winning book, Beautiful Mess by Claire Christian. Beautiful Mess is a moving novel about grief and love by an author who is intensely curious about her characters. Ava and Gideon will lodge themselves in readers' hearts and minds. Their stories are witty, real, warm and raw. We are thrilled to be launching another promising literary career.'
Read Claire's award speech here.
Previous Text Prize winners share their stories here.
Entry forms for the 2017 Text Prize are downloadable here.
FRIENDS OF THE CHILLER
SUBSCRIBE TO TEXT'S NEWSLETTER