Melanie Cheng and Michael Sala Shortlisted for Vic Prem's Literary Award for Fiction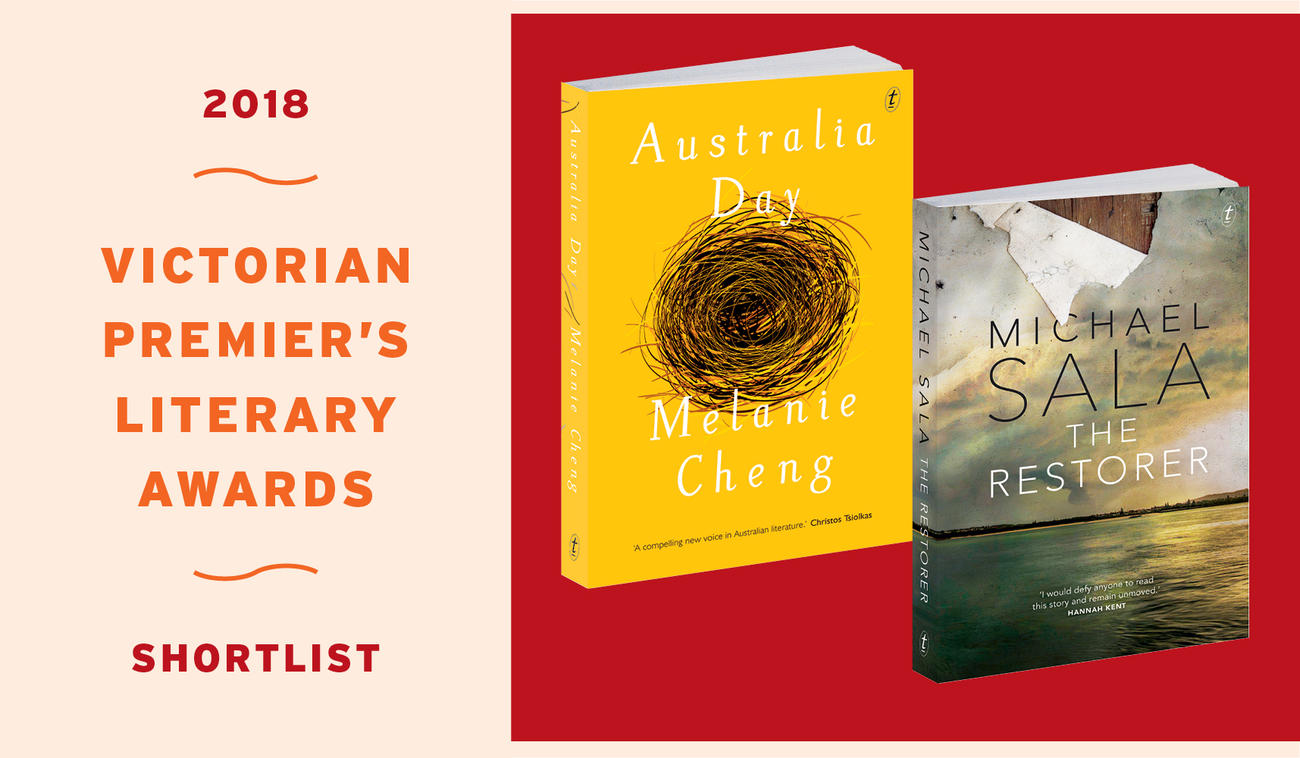 Text is pleased to announce that Melanie Cheng and Michael Sala have been shortlisted for the 2018 Victorian Premier's Literary Award for Fiction.
---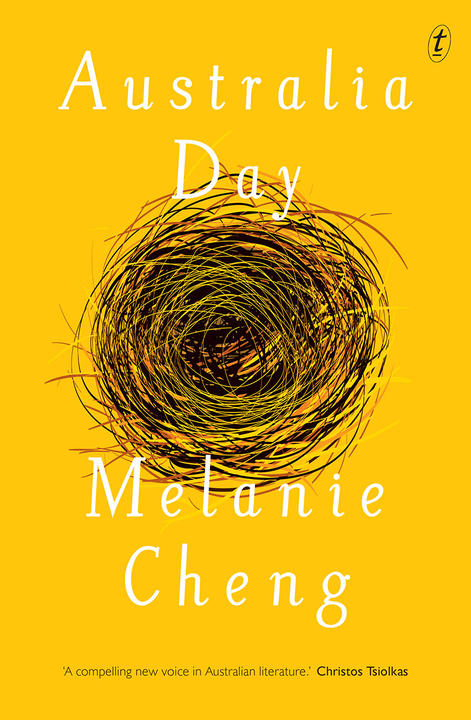 Australia Day is a collection of stories by debut author Melanie Cheng. The people she writes about are young, old, rich, poor, married, widowed, Chinese, Lebanese, Christian, Muslim. What they have in common – no matter where they come from – is the desire we all share to feel that we belong. The stories explore universal themes of love, loss, family and identity, while at the same time asking crucial questions about the possibility of human connection in a globalised world.
Melanie Cheng is an important new voice, offering a fresh perspective on contemporary Australia. Her effortless, unpretentious realism balances an insider's sensitivity and understanding with an outsider's clear-eyed objectivity, showing us a version of ourselves richer and more multifaceted than anything we've seen before. 
Read a short story, 'Fracture', from Australia Day here.
Read an interview with Melanie Cheng here.
---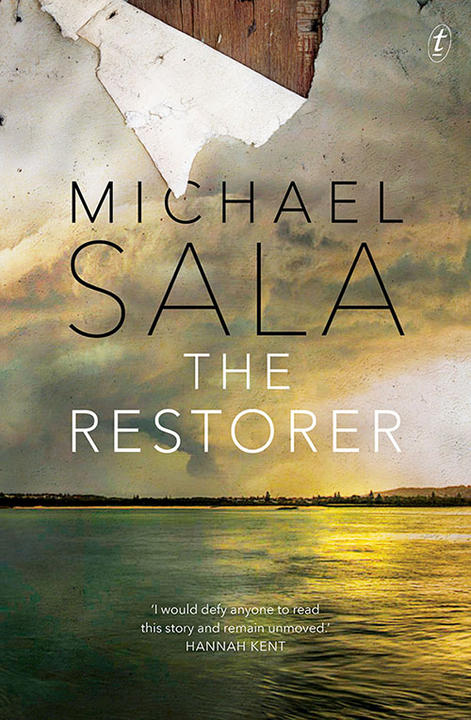 The Restorer by Michael Sala explores the insufficiency of love, the way trauma shapes identity and the power parents have over the lives of their children.
After a year apart, Maryanne returns to her husband, Roy, bringing their eight-year-old son Daniel and his teenage sister Freya with her. The family move from Sydney to Newcastle, where Roy has bought a derelict house on the coast. As Roy painstakingly patches the holes in the floorboards and plasters over cracks in the walls, Maryanne believes, for a while, that they can rebuild a life together.
But Freya doesn't want a fresh start – she just wants out – and Daniel drifts around the sprawling, run-down house in a dream, infuriating his father, who soon forgets the promises he has made.
Some cracks can never be smoothed over, and tension grows between Roy and Maryanne until their uneasy peace is ruptured – with devastating consequences.
 Read an extract from The Restorer here.
---
Text congratulates these authors on their shortlist nominations.
FRIENDS OF THE CHILLER
SUBSCRIBE TO TEXT'S NEWSLETTER