Jennifer Down wins Miles Franklin Award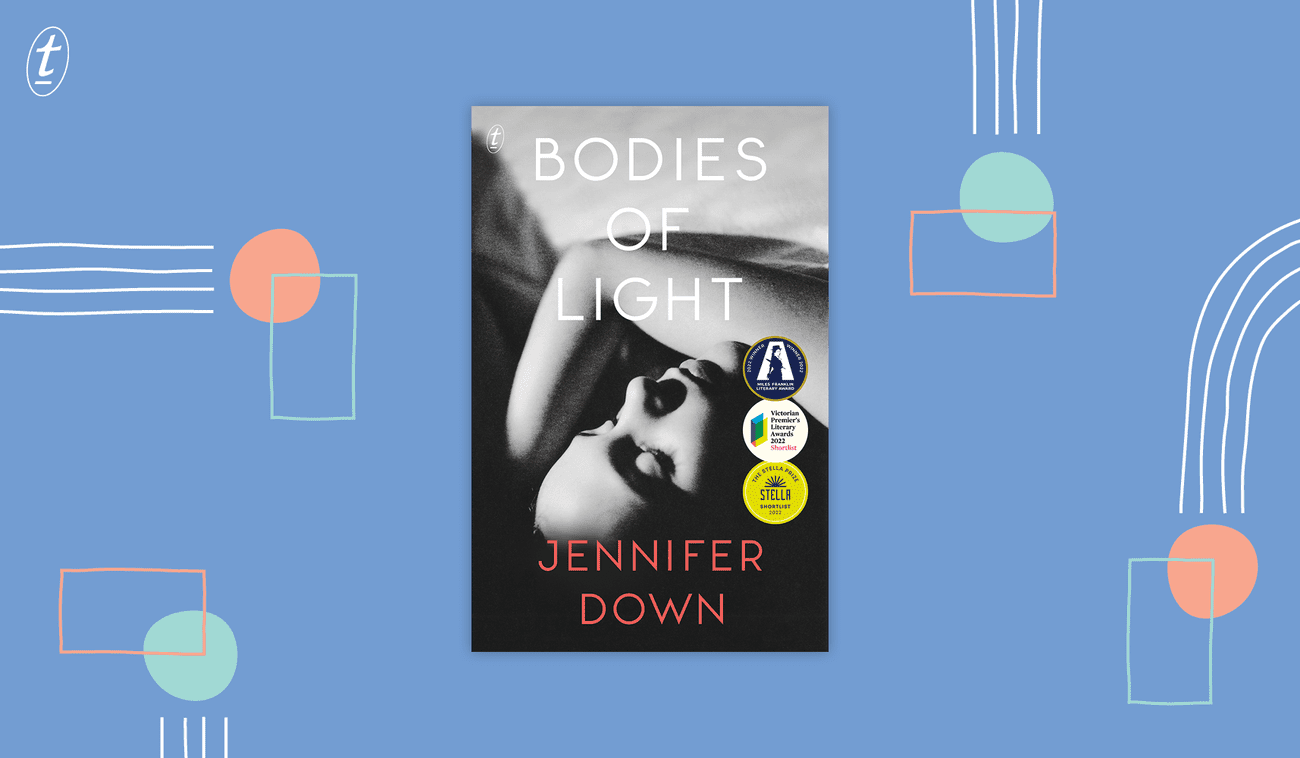 Melbourne-based author Jennifer Down has won the 2022 Miles Franklin Literary Award for her second novel, Bodies of Light.
Jennifer said it was 'a profound honour' to win the prestigious award. 'I'm still pinching myself. To be longlisted, and then shortlisted, among authors whose works I've long read and admired, already felt like a stroke of exceptional fortune. I was, and am, elated to be in the company of writers embracing stylistic, thematic and formal diversity, whose works explore such different slivers of "Australian life".'
Michael Heyward, publisher at Text Publishing, said, 'Bodies of Light is a transformative novel that gives epic scope to the life of a single soul. To read it is to be immersed in it. All of us at Text are thrilled at the news of Jennifer Down's Miles Franklin win, and offer her our heartfelt congratulations.'
Alaina Gougoulis, senior editor at Text Publishing, said, 'What an incredible recognition of Jennifer Down and all she has achieved with Bodies of Light. The abundant talent on display in her debut novel, Our Magic Hour, has been fully realised in this book, an intimate story of one life told on an epic scale: heartbreaking, and yet brimming with hope and beauty. That she is still so early in her career should fill us with optimism about the future of Australian writing. I am beyond thrilled for her, as her editor and as her friend. Warmest congratulations to Jenn, from all at Text.'
When describing this year's winning novel, the Miles Franklin Literary Award judges said, 'Bodies of Light invites readers to witness the all-too-often concealed, destructive forces of institutionalised care. With extraordinary skill and compassion, Down has written an important book which speaks to an urgent issue in contemporary Australian life.'
The 2022 judges were author and literary critic Dr Bernadette Brennan; literary scholar Dr Mridula Nath Chakraborty; book critic Dr James Ley; NSW Mitchell Librarian and Chair, Richard Neville; and author and editor Dr Elfie Shiosaki.
Bodies of Light is the second Text Publishing title to win the Miles Franklin in two years. Amanda Lohrey won in 2021 for her novel The Labyrinth, which was published by Text in August 2020.
For publicity enquiries, contact Madeleine Rebbechi, publicity manager:
madeleine.rebbechi@textpublishing.com.au
World Rights held by Text. For rights enquiries, contact Anne Beilby, rights director: anne.beilby@textpublishing.com.au



FRIENDS OF THE CHILLER
SUBSCRIBE TO TEXT'S NEWSLETTER