fridayfrivolity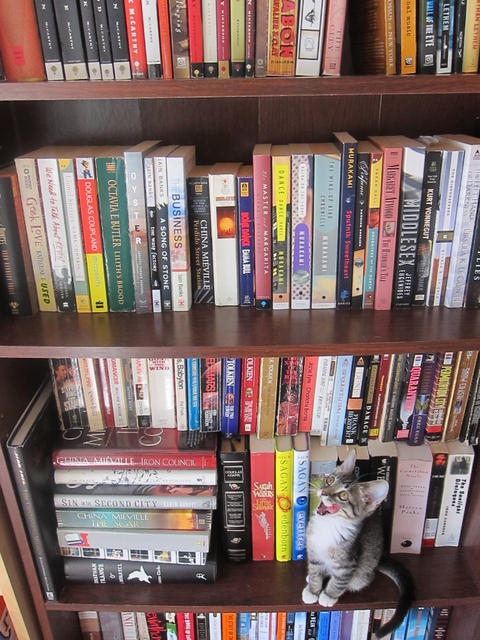 24 photos that prove that cats take better bookshelfies than you.
Here lies Hannah Montana. Here lies a partier in the USA. Here lies "My girl, Miley." Cormac McCarthy describes the music video for 'Wrecking Ball'.
What your favourite books look like in colours: an artist reveals how each book has its own unique colour spectrum.
If Middlemarch were written in emojis.
Must-watch video: Crystal père et fis do Shakespeare as it's supposed to be done. Now with more sex jokes!
Paul Auster meditates each morning by starring at himself in a gold framed mirror while whispering "Paul Auster." Exercise routines of skinny white male writers.
Haruki Murderkami, Bone Didion and other modern authors as creepy monsters, illustrated.
I'm a comma splice, my cat isn't housebroken, this research paper on geothermal physics is about all I've got left, I think I might be getting arthritis, look at how good I am at this, cut me some slack. I'm a comma splice, cut me some slack.
FRIENDS OF THE CHILLER
SUBSCRIBE TO TEXT'S NEWSLETTER