Friday Links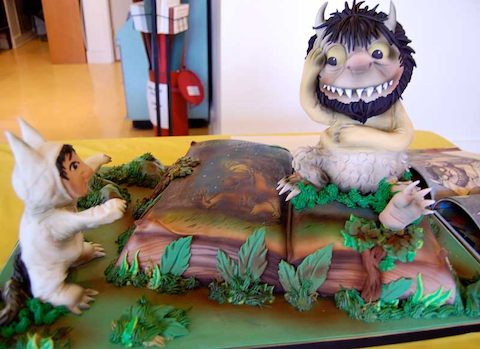 30 delicious-looking literary cakes.
Try to imagine a giraffe on roller skates slowly rolling toward the edge of a cliff. How to interpret your rejection letter.
The latest publishing gif tumblr: Intern in Publishing.
Watch a gorgeous animation of The Odyssey, made out of paper.
8 insane literary lego projects.
O semicolon, praise we all, the best of all notations! Ode to the semicolon.
One could waste a lot of time on this dictionary of Victorian-era slang.
25 fascinating photos of writers at home.
And now, as an adult, I love nothing more than curling up with a good book, closing my eyes, breathing in through my nostrils, keeping my eyes closed and not reading yet continuing to draw in oxygen for hours, and, thanks to my fetishized olfactory associations for printed and bound matter, becoming sexually aroused. On the smell of a book.
FRIENDS OF THE CHILLER
SUBSCRIBE TO TEXT'S NEWSLETTER