Congratulations to the 2016 Text Prize Shortlistees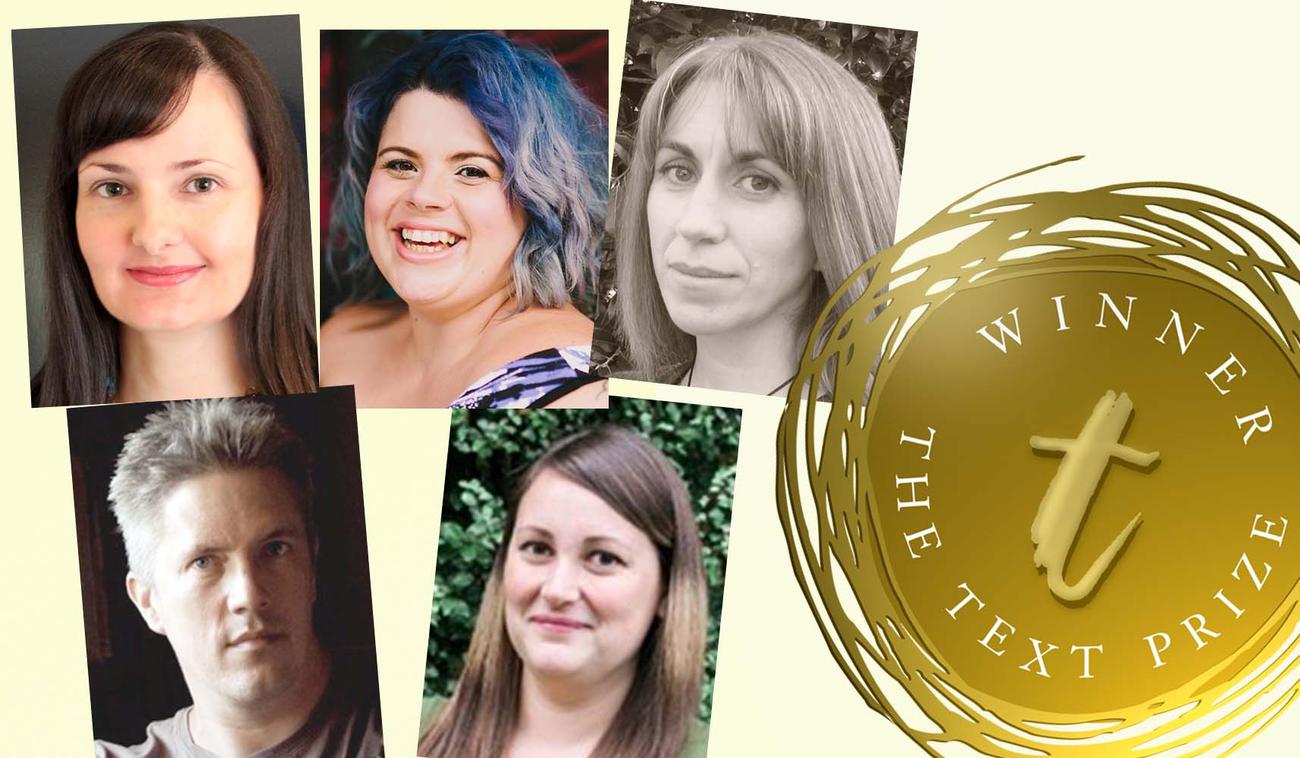 Five manuscripts have been selected from 297 entries to make up the 2016 shortlist for the $10,000 Text Prize for Young Adult and Children's Writing.
In 2016 Text is thrilled to have received the second-highest number of entries ever, including more than double the number of 2015 entries from New Zealand, and a large increase in entries for younger readers.
And the shortlistees are...
ETERNAL by Sarah Bainbridge
Maia's father has died, and her mother can't stay in one place. When the two take a break from their road trip in Eternal, a town founded to memorialise the dead, Maia wonders if staying put is a good idea anyway. Who are the Readers, with their claims of psychic powers? Eternal is an atmospheric and original novel.
Sarah Bainbridge is a writer and echocardiographer from Paekakariki, New Zealand. She has published short fiction, creative non-fiction and science writing. Her story Gingerbeer was the Pacific regional winner of the 2011 Commonwealth Short Story Competition. 
WASTE by Claire Christian
Ava is lost and angry at the world, trying to figure out how to live without her best friend by her side. Gideon is awkward, anxious and trying to figure out how to get by without freaking out. Witty, warm and raw, Waste is a relatable story of grief, getting out of your own way and finding your tribe.
Claire Christian is a writer, podcaster, youth arts facilitator and theatre maker from Brisbane. Her plays Hedonism's Second Album, The Landmine is Me (both with David Burton) and Talking to Brick Walls are available through Playlab Press.
NEVER LET GO by James Cooper
Zac Greene is visiting his estranged father, for the first time in years, during a hostile Alaskan winter. When his Dad takes things too far, Zac has to hitchhike out of there but soon finds himself stranded in a storm, sharing a remote cabin with a total stranger. And his gun. Never Let Go is a visceral, compelling and thought-provoking novel.
James Cooper spent three months working with sled-dogs in Alaska when he was twenty-one, an experience that inspired Never Let Go. Formerly a teacher and educational researcher, he currently coordinates the creative writing program at Tabor College of Higher Education in Adelaide.
ROSEBUD by Fiona Hardy
Hayley Whelan has decided she and her friends will make a horror movie in the summer holidays. Unfortunately, not quite everything goes to plan. Soon friendships are being tested, laws are being broken and the budget has been well and truly blown. Rosebud is a sweet, funny, smart story for readers on the cusp of adolescence.
Fiona Hardy is a bookseller at Readings Books in Melbourne. Her book reviews have appeared in various publications and she is a committee member of the Australian Crime Writers' Association, which organises the Ned Kelly Awards.
BLACK SPOT by Louise Truscott
It's been six years since Livia Black lost her memory in the car crash that killed her mother. She's lived in isolation on a farm, with a father she doesn't remember, ever since. Then she meets a hiker who makes her question her unusual scars, and her memories finally start coming back. Black Spot is a gripping, page-turning thriller.
Louise Truscott is a blogger and author from Melbourne. Her debut novel, Enemies Closer, came out in 2012 and her non-fiction work, Project December, in 2015.
The winner of the 2016 Text Prize will be announced on Tuesday 10 May at an event in Melbourne.
For more about the prize, visit our Text Prize page here.
FRIENDS OF THE CHILLER
SUBSCRIBE TO TEXT'S NEWSLETTER