Books for the heart and the head, for the beach or in bed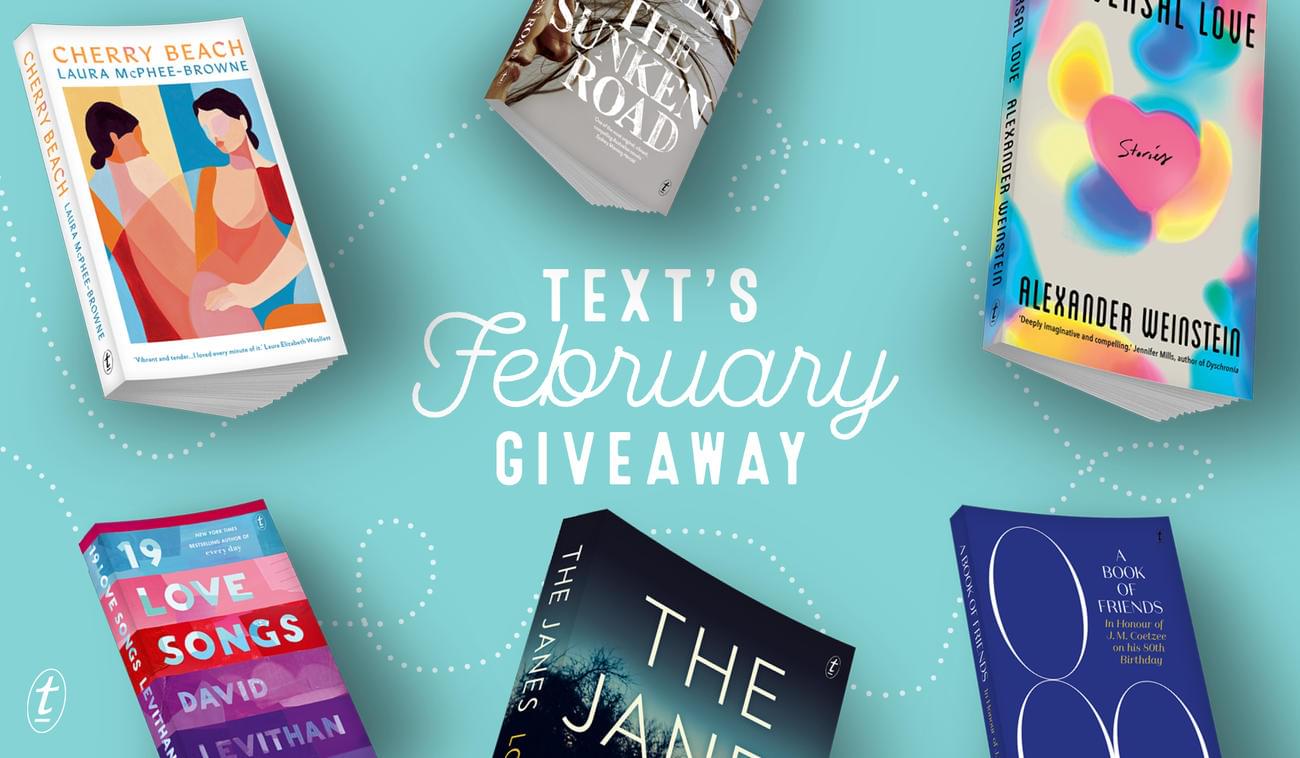 It's February, and time to indulge in the only resolution really worth keeping: to read more wonderful Text books. And as an added bonus, if you make your way to our Facebook page and tell us which one you'd like to read and why, you can even win a copy of one of them!


---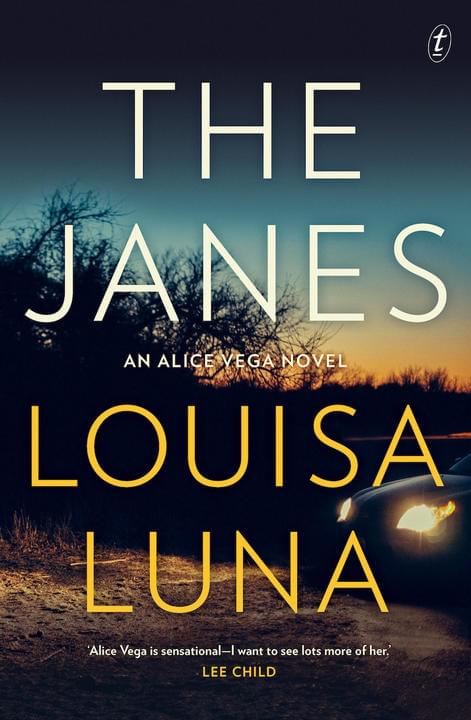 There's no better place to start than with the Louisa Luna's brilliant new Alice Vega thriller The Janes. When the bodies of two unidentified young women are found in San Diego, the police and FBI call on bounty hunter Alice Vega for help. But Vega and her sometime partner, Cap, aren't there just to close a case, they're looking for the truth – no matter where it leads.
'An intricately plotted, adrenaline-fueled conspiracy thriller…Luna's latest entertains while subverting gender stereotypes and confronting the politics of immigration.' Kirkus Reviews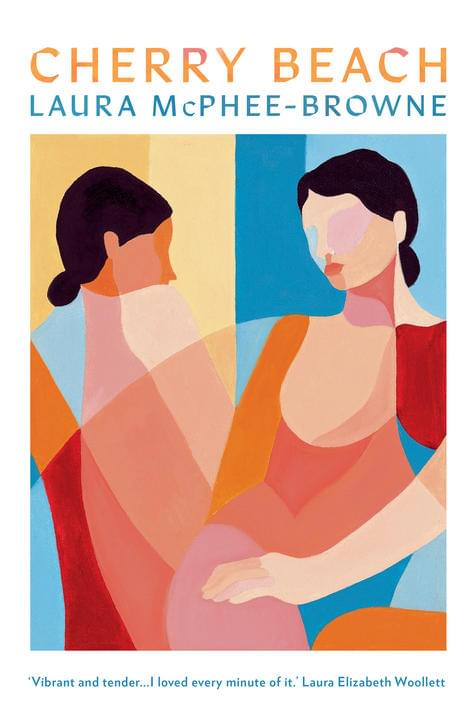 Charting the course of an uneasy female friendship, Cherry Beach explores what happens when adoration turns to possessiveness. When best friends Ness and Hetty move to Toronto from Melbourne for a fresh start, their relationship and their lives are tested in ways they couldn't have imagined in Laura McPhee-Browne's vibrant and absorbing debut novel.
'A tender and bruising coming-of-age novel...both poetic and economical, finely attuned to the exhilaration and doom of youth, unfamiliar cities and new relationships.' Jennifer Down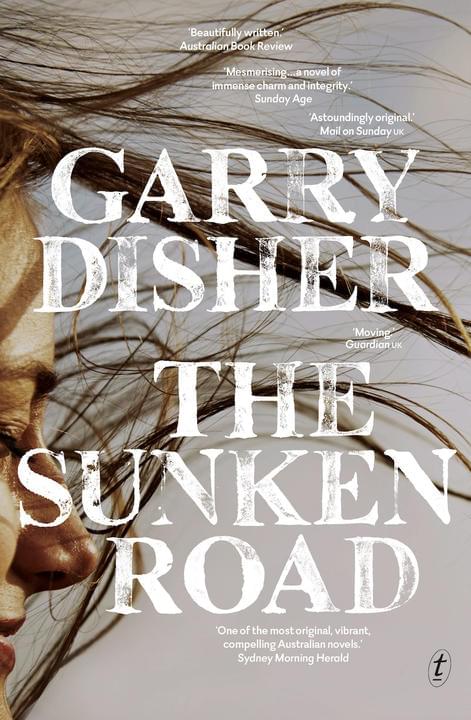 Nominated for the Booker Prize when first published in 1996, The Sunken Road is Garry Disher's magnum opus. This moving and powerful novel begins with a tragedy during the Great Depression and tells the story of a rural region and community through the generations that follow. This is one of Australian literature's great modern novels, set in the same wheat and wool country that provides the backdrop for his recent bestseller Peace. 
'One of the most original, vibrant, compelling Australian novels.' Sydney Morning Herald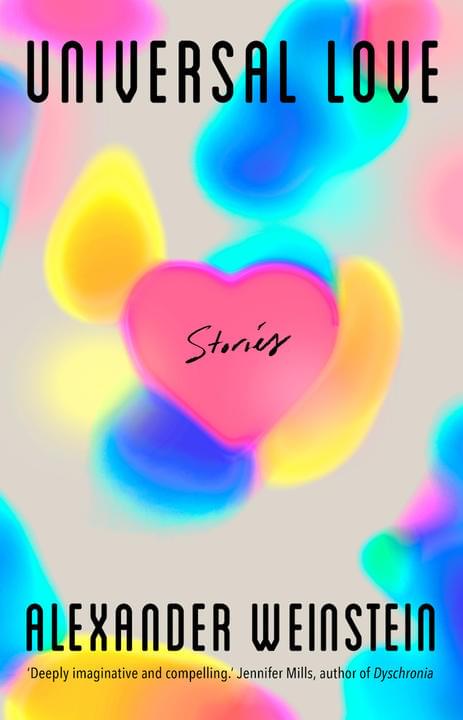 Anyone who's binged Black Mirror on Netflix and doesn't know how to fill the time until the next season should get themselves a copy of Alexander Weinstein's Universal Love: Stories. This is relevant, resonant and prophetic fiction for our tech-infused era – stories that hold up a mirror to our society, forcing us to re-examine our place in the world.
'Weinstein writes with stirring particularity, unfailing sensitivity, and supercharged imagination.' Booklist (starred review)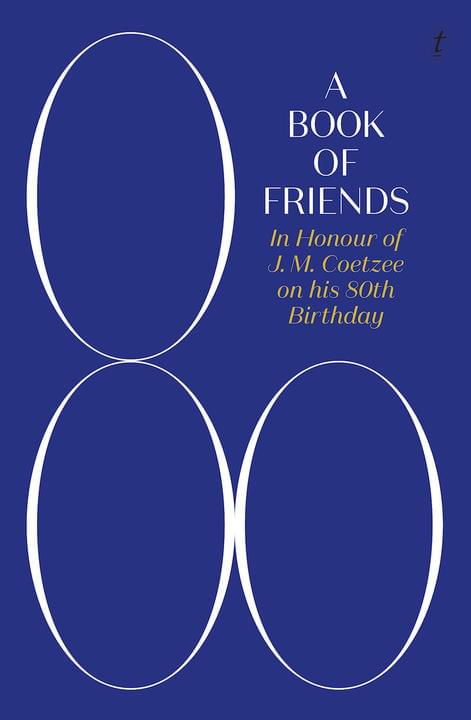 A Book of Friends is a collection of essays, stories, poems and artworks compiled in honour of J. M. Coetzee on his eightieth birthday, and edited by Dorothy Driver, his partner over the past four decades. It includes contributions – all published for the first time in English – from some of Coetzee's friends and contemporaries, including Siri Hustvedt, Samanta Schweblin, Paul Auster, Gail Jones, David Malouf and Carrie Tiffany. 
'Freed from literary convention, Mr Coetzee writes not to provide answers, but to ask great questions.' Economist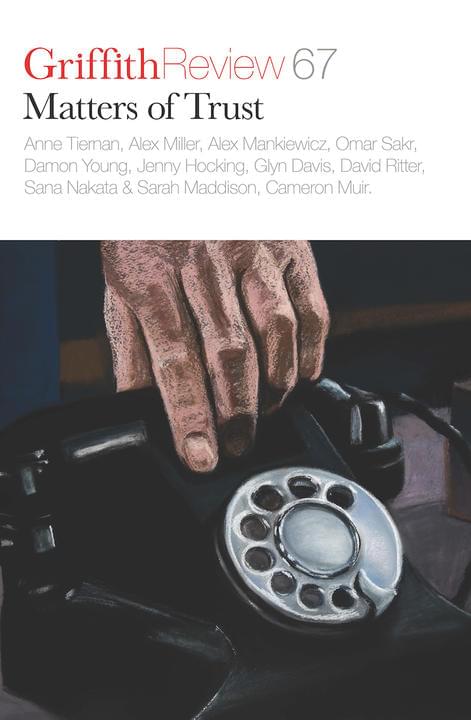 Have we lost trust in the institutions that underpin modern society? Edited by Ashley Hay, Griffith Review 67: Matters of Trust explores the transformation of society through the way we interact with institutions, in essays from top emerging and established writers. It examines the changing social structures of our world, as played out by our changing attitudes towards previously trusted bodies: from medicine to politics, religion to education and the justice system.

'Griffith Review is the best literary journal in the country.' Age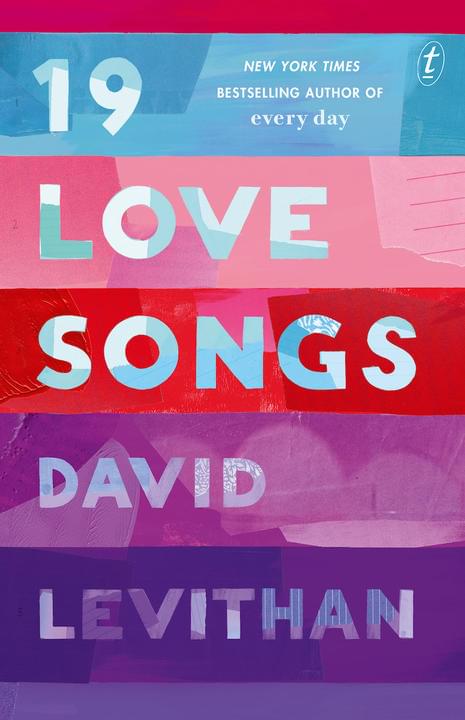 Following the success of his novels Every Day and Someday, David Levithan brings us a collection of stories, essays and comics that explore the wonder and heartbreak of love. 19 Love Songs is a tribute to love in all its forms, born from the author's tradition of writing a story for his friends each Valentine's Day.
'[An] optimistic reminder of the transforming power of love.' Publishers Weekly (starred review)



---
For your chance to win one of our amazing February new releases, visit our Facebook page and tell us which one you would like and why.
The competition is open to AU/NZ residents only. Entries close 23:59 AEST Sunday 16 February. Winners will be notified via Facebook (one book per person only).

FRIENDS OF THE CHILLER
SUBSCRIBE TO TEXT'S NEWSLETTER