Announcing the winner of the 2018 Text Prize for Young Adult and Children's Writing…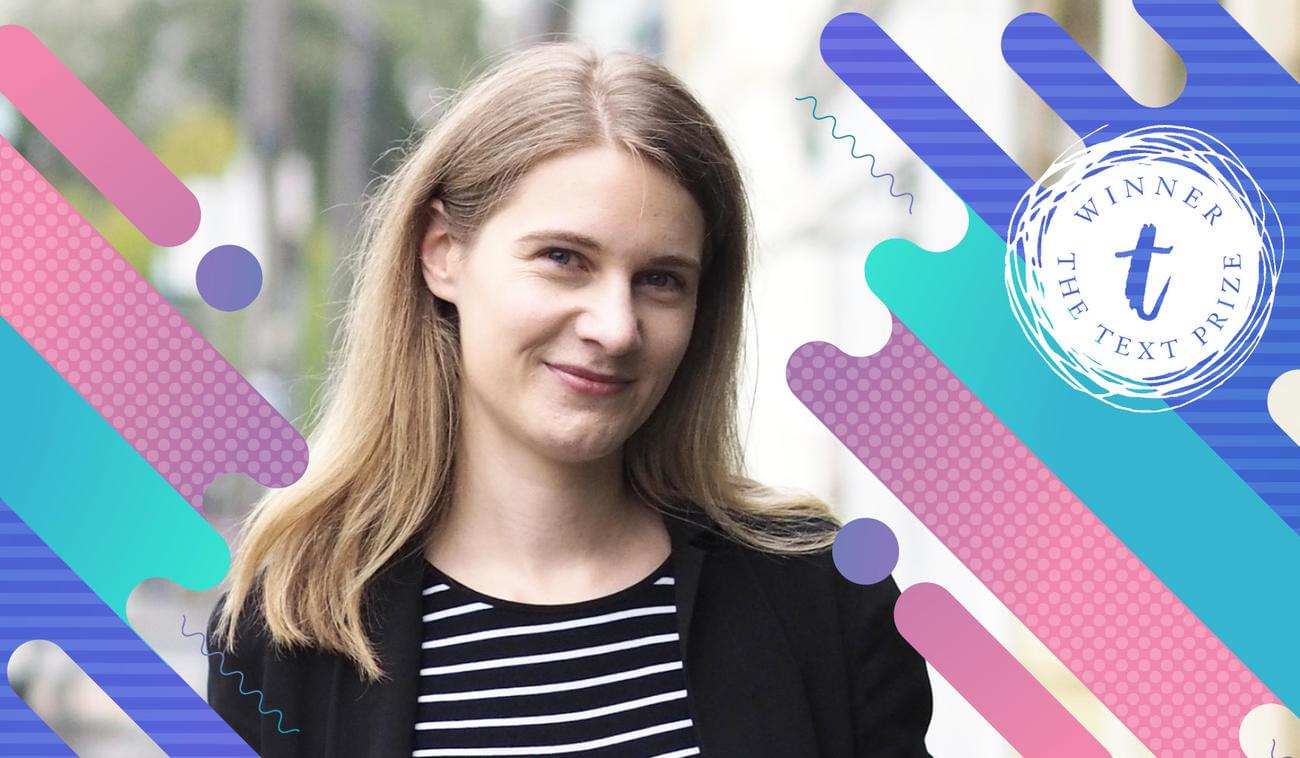 Text is thrilled to announce that Nina Kenwood is the winner of the 2018 Text Prize for her delightful YA novel, It Sounded Better in My Head.  Nina receives a publishing contract with Text and a $10,000 advance against royalties. She accepted the award last night at the Text Prize party in Melbourne. 
It Sounded Better in My Head is a tender, funny and joyful novel about longing, confusion, feeling left out and finding out what really matters – from an exciting new voice in Australian YA writing. 

When her parents announce their impending separation, Natalie can't understand why no one is fighting or at least mildly upset. Then Zach and Lucy, her two best friends, hook up, leaving her feeling slightly miffed and decidedly awkward. She'd always imagined she would end up with Zach – later in life, in the version of her life that played out like a TV show, with just the right amount of banter, pining and meaningful looks. Now everything has changed and nothing is quite making sense. Until an unexpected romance comes along and shakes things up even further.  

Text will publish Nina's winning manuscript in mid 2019.
Nina Kenwood is the marketing manager at Readings bookshop in Melbourne. She has worked in the book industry for ten years, but has been writing, secretly, for much longer. It Sounded Better in My Head is her first novel.
On winning the Text Prize, Nina said:
'I have followed the Text Prize from its very beginning, promising myself each year that one day I would enter. To have finally submitted a manuscript and then actually won the prize is a dream come true, and an enormous honour. I can't wait to work with the brilliant team at Text to publish my book.'
 Publisher Michael Heyward said: 
'The Text Prize is now in its eleventh year. It has unearthed marvellous books, and launched glittering careers. Nina Kenwood's 'It Sounded Better in My Head' is a finely written and compulsively readable story for young adults about someone discovering who she is. Natalie, Lucy, Zach and Alex are a beautifully drawn quartet of characters. Their dialogue sparkles. Together they set in train a romantic comedy that will charm and delight readers. 'It Sounded Better in My Head' is a novel about love and tears and laughter. It is a stellar winner of The Text Prize. What a pleasure it will be to publish it.'
Awarded annually, the Text Prize aims to unearth incredible new books for young adults and children by new and established Australian and New Zealand writers. Submissions for the 2019 Text Prize will open Monday 7 January and close Friday 8 February 2019. The entry form for the 2019 Text Prize is available for download now.
Read about our 2018 shortlist and treat yourself to the 2017 Text Prize winner, The Extremely Weird Thing that Happened in Huggabie Falls by Adam Cece, out now in all good bookshops.
FRIENDS OF THE CHILLER
SUBSCRIBE TO TEXT'S NEWSLETTER