Haunting and Poetic: A Cure for Suicide by Jesse Ball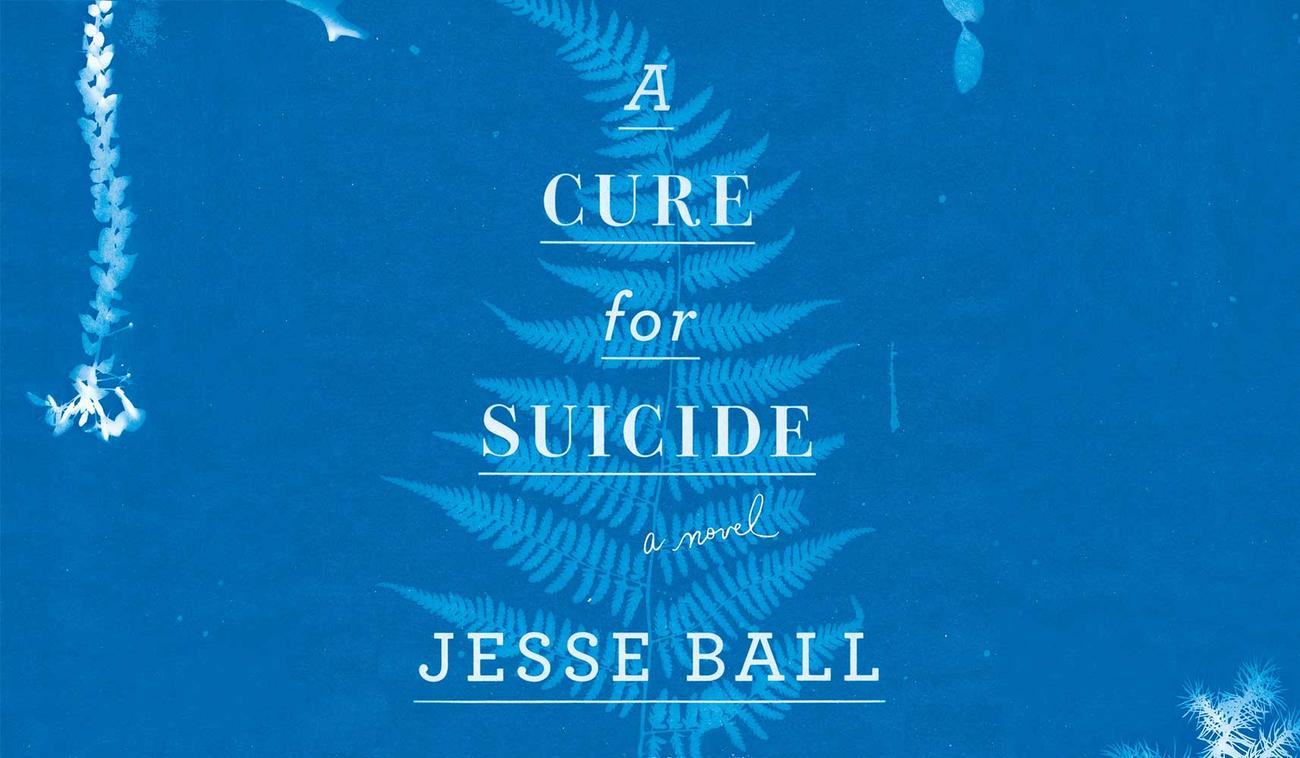 '[A Cure for Suicide is] a puzzle box and a haunting love story...Whatever the source of this book's elusive magic, it should cement Ball's reputation as a technical innovator whose work delivers a powerful emotional impact.' STARRED review, Publishers Weekly

A poet and novelist, Jesse Ball writes gripping, haunting fiction in spare and powerful prose. A Cure for Suicide is Jesse's fifth novel and the second published by Text. It is a captivating story about a man starting over, and the strange woman who insinuates herself into his life and memory.
You are here because you have been very sick. You almost died...It is my job to make you better. You and I shall become good friends as you grow stronger, and as you learn. There is much for you to learn.
The man and the woman move into a house in a village. The woman is both doctor and guide, charged with teaching the man a series of simple functions: this is a chair, this is a fork, this is how you meet people. He shows improvement, yet his dreams are troubling. One day, she brings him to a party where he meets Hilda, a charismatic woman whose surprising assertions throw everything the man has learned into question. What is this village? Why is he here? And who is Hilda?
A Cure for Suicide is a fascinating novel of love and illness, despair and betrayal.
'An enthralling thought experiment that considers the value of memory versus the pain of grief. Fans of dystopian stories and themes involving memory will relish this magical novel.' Huffington Post
'A puzzle, a love story, and a tale of illness, memory, and manipulation, A Cure for Suicide promises to be a unique novel from a writer already known for his originality.' Millions
'As in his elegant, enigmatic previous novels, The Curfew (2011) and Silence Once Begun (2014), Ball imagines a spare, spooky, muffled realm of continual surveillance and absolute control...Ball slyly exposes the survival-focused aspects of human interactions, from small talk to shared meals...a tragic love affair further complicates the disquieting and profound mystery of it all.' Booklist
'This is a beautifully written quest for meaning that challenges assumptions about the tie between memory and the creation of meaning.' Bookslut
Jesse Ball is the author of four other novels: Samedi the Deafness, The Way Through Doors, The Curfew, and Silence Once Begun. Silence Once Begun was a New York Times Book Review Editors' Choice and received rave reviews from Los Angeles Times, Wall Street Journal and James Wood at the New Yorker, among many others—see the full list here.
Ball was also a finalist for the 2015 New York Public Library Young Lions Fiction Award and a 2014 Los Angeles Times Book Prize. He received an NEA creative writing fellowship for 2014 and the 2008 Paris Review Plimpton Prize. His verse has been included in the Best American Poetry series. Get an insight into his views on politics and process in these interviews with Lifted Brow and Paris Review.
A Cure for Suicide is available online and in bookshops now.
FRIENDS OF THE CHILLER
SUBSCRIBE TO TEXT'S NEWSLETTER