Zane Lovitt on tour in the USA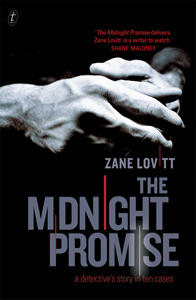 Zane Lovitt, author of The Midnight Promise: A Detective's Story in Ten Cases, went on tour to promote the US edition of his debut. Here are some great photos of the tour, with Zane's comments.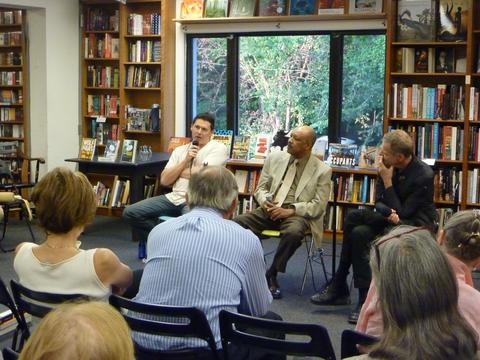 This is at a sensational bookshop in Washington DC called Politics and Prose. Their approach to tackling online book sales and the apparent death of the bookshop has been to present a range of events and to develop a community of readers and listeners who come along (with plenty of questions)—they hold more than 500 events a year. I'm here next to Quintin Peterson (centre), a former DC cop turned crime writer, and Wolf Haas (right), an Austrian crime writer.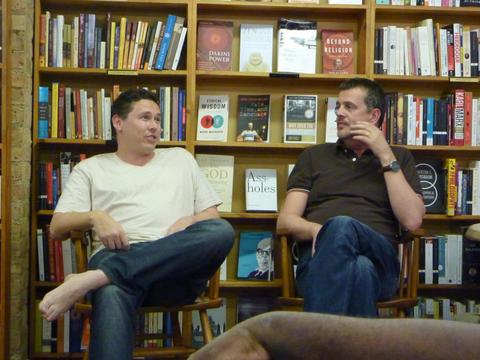 This is at a bookshop in Chicago called 57th Street Books, and I'm barefoot because Chicago (and New York and Washington) were so freakin' hot. Humidity like you would not believe. I'd step outside and I'd be drenched in seconds, so this is me trying to keep cool. I'm seated next to Mark Billingham, UK writer and creator of the Tom Thorne series of crime novels.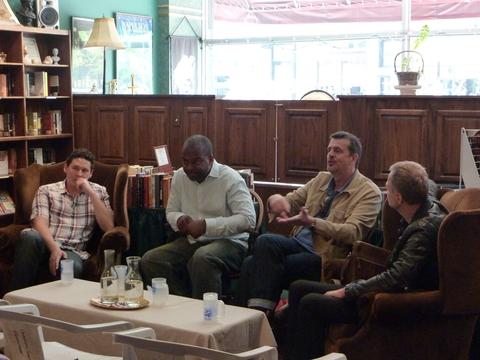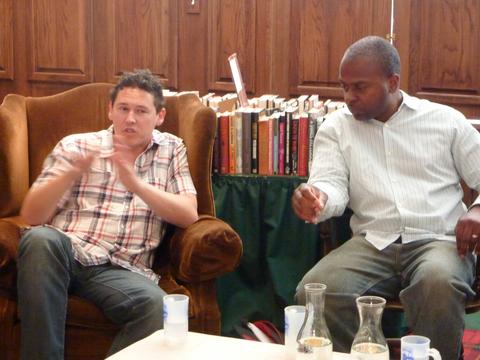 This is at a Chicago bookshop called Centuries and Sleuths. They specialise in histories and mysteries. This was my last event, and I'm sitting next to Bayo Ojikutu, Chicago-based crime writer and lecturer, Mark Billingham and Wolf Haas. This was particularly interesting because it featured an Aussie, a local, a Brit and an Austrian all talking about what we have in common as crime writers.
The Midnight Promise: A Detective's Story in Ten Cases is available now in bookshops and online.
FRIENDS OF THE CHILLER
SUBSCRIBE TO TEXT'S NEWSLETTER