Vale Mrs Marjorie Bligh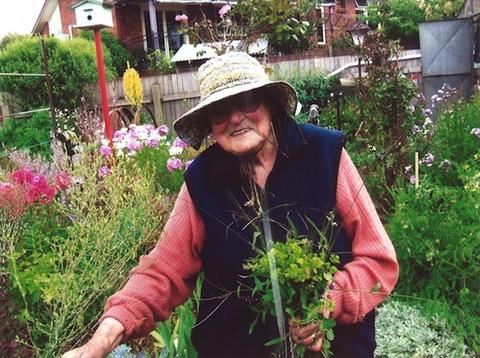 Text Publishing is sad to report that the celebrated Tasmanian author Mrs Marjorie Bligh has died, aged 96.
Bligh, who was born in Ross and lived the last part of her life in Devonport, was a homemaker extraordinaire and an inspiration to Dame Edna Everage. Her many other fans included Michael Hodgman and Bob Brown, and the writers Rachael Treasure and Kaz Cooke.
Success in show cooking soon led to six books that mixed recipes and craft instructions, etiquette and relationship advice, poetry and homilies. Among them were her signature household manual, At Home, published in four editions between 1965 and 1998; and her epic autobiography, Life Is for Living (1986). Tasmania and Beyond (1988) was timed for Australia's Bicentenary celebrations.
Danielle Wood's Housewife Superstar (Text, 2011) brought the proud Tasmanian's life story and pioneering craftwork to a new generation. The book, which included an interview with Barry Humphries about the Dame Edna connection, was also published in the Netherlands and the US.
'Marjorie is a formidable character,' Wood wrote in Housewife Superstar. 'For her, professional housewifery is a serious and legitimate undertaking…She has lived every chapter of her life passionately, ambitiously, tenaciously, eccentrically, publicly and with a compulsive desire to accomplish as much as possible.
'[Her life is] at once remarkably ordinary and utterly extraordinary.'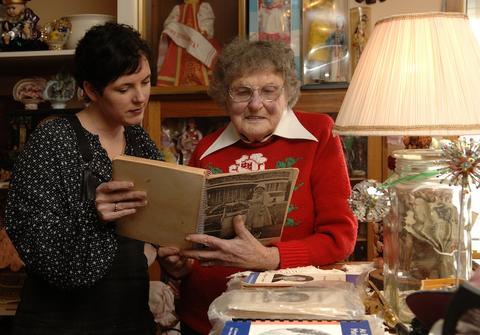 In her foreword to Marjorie Bligh's HOME (Text, 2012), compiled by Wood with cameos from a range of Australian celebrities, the indefatigable Bligh instructed readers to 'enjoy every hour of this very day / and while the sun shines, go make the hay.'
'All I have to do,' she said of life, 'is to accept the impossible, do without the indispensable, bear the intolerable and be able to smile at anything.'
Danielle Wood's editor at Text, David Winter, said: 'There's never been anyone like Mrs Bligh. From humble beginnings she became an international domestic icon, advising us all on cooking, gardening and marriage. No other author could craft old plastic bags into a beautiful and useful object.
'She was a pioneer recycler, a prolific writer and scrapbooker, and a lover of all things Tasmanian. Most of all, she was tireless—whether pulling out weeds, remembering to write a thank-you note or going to church. At Text we have always been in awe of her.'
The Telegraph, ABC News and the Herald Sun have all paid tribute to Mrs Bligh.
Marjorie Bligh was married three times. She died in a Latrobe nursing home on Tuesday night, with friends and neighbours by her side.
Text sends warm wishes to Marjorie Bligh's family and will be making a donation to her local church.
FRIENDS OF THE CHILLER
SUBSCRIBE TO TEXT'S NEWSLETTER