Two Steps Forward Optioned by Fox Searchlight with Ellen DeGeneres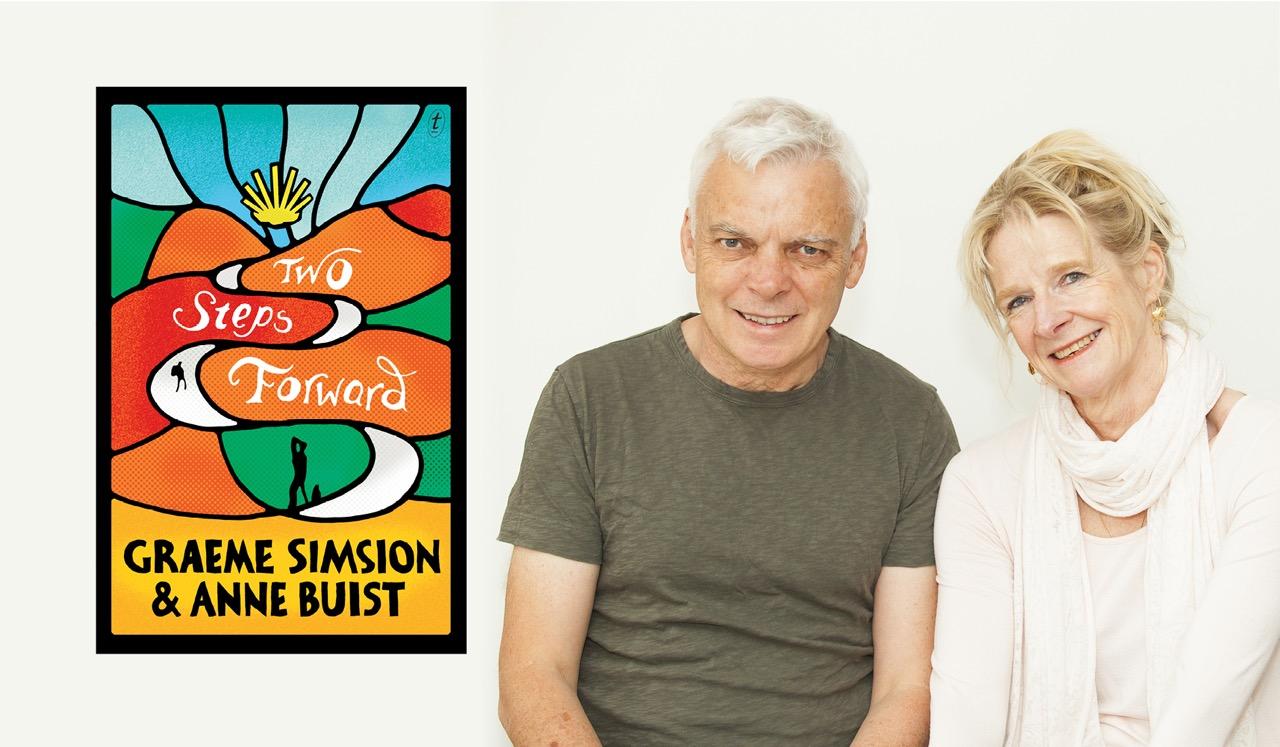 Two Steps Forward by Graeme Simsion and Anne Buist has just been optioned by Fox Searchlight with Ellen DeGeneres and Jeff Kleeman producing it through A Very Good Production. It has also been signed by the Two Roads imprint for publication in the UK.
Two Steps Foward, a story of personal renewal, is told in alternating points of view from Zoe, an American artist, and Martin, a British engineer, who are both at turning points in their lives. Fate throws them together on the Camino de Santiago, a twelve-hundred-kilometre walk from central France to the west coast of Spain. As they negotiate the terrain, culture and people along the way, they find they have more to offer each other than they expect. But before they can find out whether their lives will be intertwined beyond the Camino, they need to work out what they are running from. 
Graeme Simsion is the author of the international bestseller The Rosie Project, which has sold over 3.5 million copies.  The book was on the New York Times bestseller list for 62 weeks and was a huge bestseller in ANZ. Simsion penned the screenplay for The Rosie Project at Tri-Star, and also for The Best of Adam Sharp, which was recently optioned to Toni Collette and her newly formed production company Vocab Films.
Anne Buist is the author of the Natalie King novels Medea's Curse and Dangerous to Know. Medea's Curse has been optioned by Causeway Films, whose first feature project was The Babadook.
Simsion and Buist are repped by ICM Partners. Both authors' book rights are managed by Text Publishing. Ellen DeGeneres, Jeff Kleeman and A Very Good Production are also represented by ICM Partners.
 About A Very Good Production
A Very Good Production (AVGP) is the Emmy®-winning film and television production company of producer/writer/actor/host Ellen DeGeneres. AVGP is currently developing films with Warner Bros., Disney, Lionsgate and Fox. It produces the phenomenally successful and beloved The Ellen DeGeneres Show. Additional current TV series include the upcoming Green Eggs and Ham for Netflix, Splitting Up Together for ABC and the following series for NBC: the smash hit Little Big Shots and Little Big Shots: Forever Young, as well as the upcoming Ellen's Game of Games. Jeff Kleeman serves as president of A Very Good Production.
---
And in MORE news for this terrific book, Two Roads in the UK has acquired Two Steps Forward for publication. 
Publisher of John Murray Press imprint Two Roads, Lisa Highton, acquired UK and Commonwealth rights, excluding Australia, New Zealand and Canada, and EU rights from Sarah Lutyens of Lutyens & Rubinstein, on behalf of Text Publishing.
'We're absolutely delighted to be publishing Two Steps Forward and working with Graeme and Anne,' she said. 
Simsion added on behalf of himself and his wife: 'We're confident (Two Roads will) bring the attention and focus of a small publisher together with the strength of a major parent company in Hachette. And Two Roads: could there be a better name for the publisher of a book about two people walking the Camino de Santiago on independent journeys of reinvention?'
---
As far as we can see, it's can only be onwards and upwards from here for Graeme and Anne!
Two Steps Forward is published in Australia and New Zealand on Monday 2 October, 2017.
FRIENDS OF THE CHILLER
SUBSCRIBE TO TEXT'S NEWSLETTER