Tom Keneally Defends Oz Lit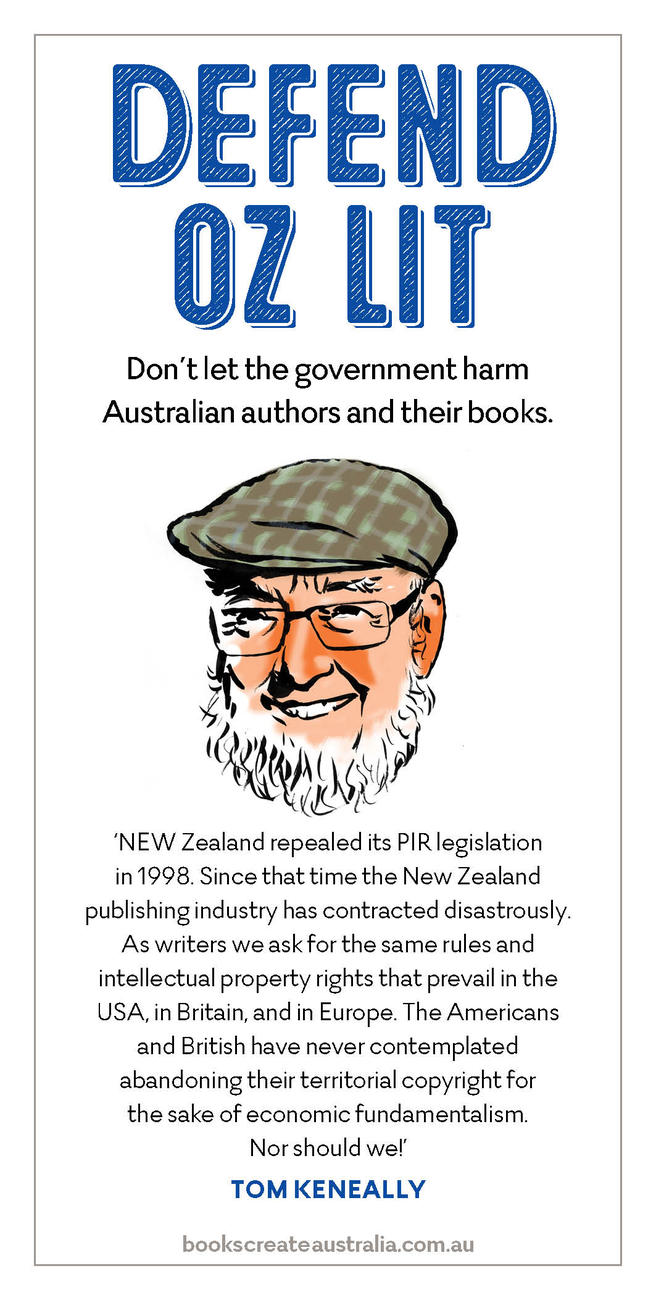 Australian literature is in peril—this is not an exaggeration. The government says that it will remove PIR (parallel import restrictions) on books, a copyright arrangement that has allowed Australia to punch well above its weight to become the fourteenth largest publishing industry in the world, without any government subsidies. Consumers can already buy books online from anywhere—but the government wants to take territorial rights away from our authors and publishers, even though these rights are protected in the US, the UK and Canada. Defend books.
Visit Books Create Australia to find out more and sign the petition here.
Designed by Chong Weng Ho, this is one in a series of e-posters of Australian authors and overseas colleagues speaking up for their rights. It first appeared on the Australian Book Designers Association website in Chong's piece: 'Will Abolishing Parallel Import Restrictions Destroy Your Job?'. 
FRIENDS OF THE CHILLER
SUBSCRIBE TO TEXT'S NEWSLETTER