The Footpath Library Announces the 2015 Epic! Short Story Competition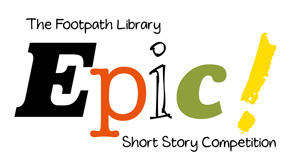 After the success of the inaugural EPIC! Poetry Competition in 2013/14, The Footpath Library is thrilled to announce that it will run the EPIC! Short Story Competition for primary and secondary school students across Australia in 2015.
Addressing the theme Home is..., students are invited to submit short stories that relate what home means to them. 
Prizes will be awarded for 1st, 2nd and 3rd places in two age categories—Primary Students and High School Students.
For each age category the prizes are:
1st prize – Notebook laptop
2nd prize – Camcorder
3rd prize – Digital camera
To download a poster and get the full details on submission dates, entry requirements and more, visit The Footpath Library website.
The Footpath Library aims to enrich the quality of life for homeless people, encourage literacy and promote a society that is well informed about homelessness.
FRIENDS OF THE CHILLER
SUBSCRIBE TO TEXT'S NEWSLETTER