The Common Room: A Room Made of Leaves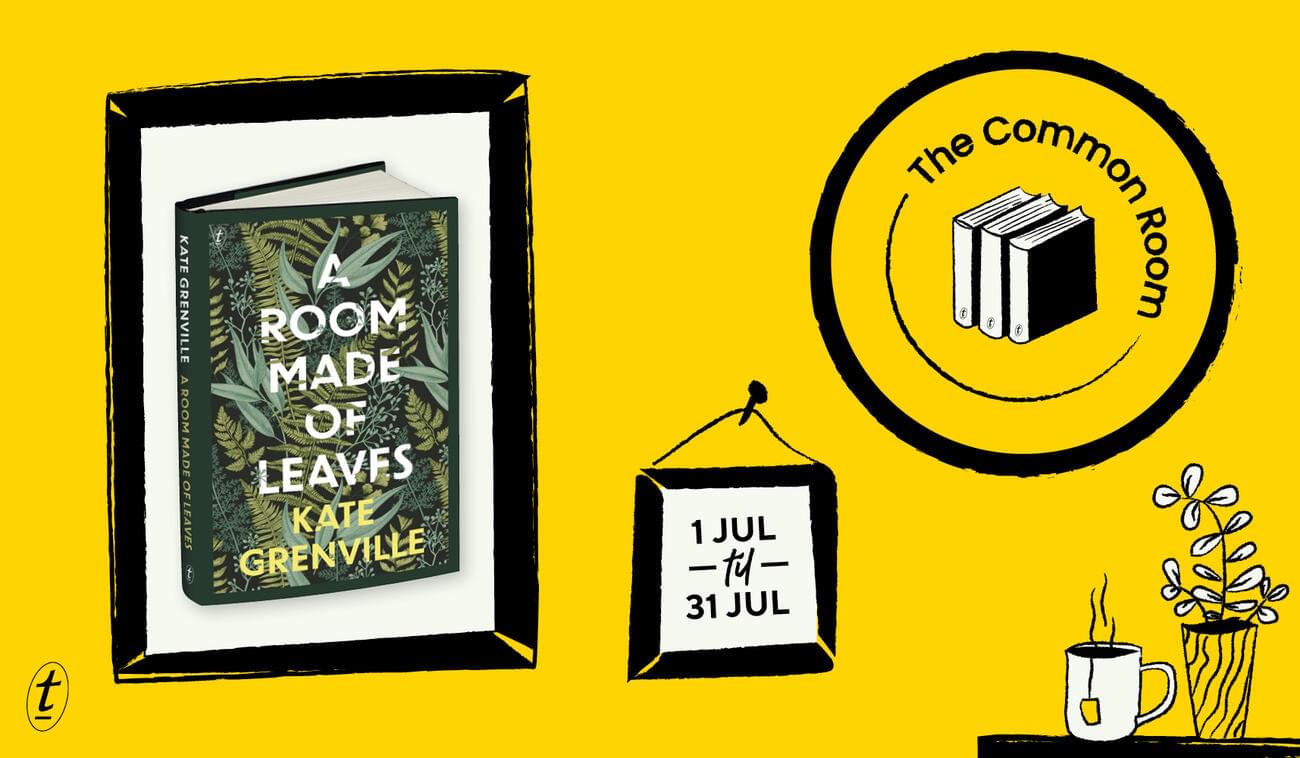 We're thrilled to be publishing one of the most anticipated novels of 2020, A Room Made of Leaves, by award-winning Australian author Kate Grenville. We're especially excited to read it alongside our wonderful book-club members in the Common Room throughout July.
In A Room Made of Leaves Kate Grenville returns to the territory of The Secret River with an unforgettable story about courage, truth and the mystery of human desire: a novel that brilliantly turns historical fiction inside out. 
At its centre is Elizabeth Macarthur – wife of the notorious John Macarthur, wool baron in the earliest days of Sydney. A Room Made of Leaves imagines Grenville miraculously discovering Elizabeth Macarthur's shockingly frank secret memoir. What will it reveal about Macarthur's marriage? About being a woman in colonial Australia? About her relationship with the officer and astronomer William Dawes? 
This book may be set in the past, but it's just as much about the present, where secrets and lies have the dangerous power to shape reality. We can't wait to discuss it with you. 
Haven't joined the Common Room yet? Now's the time! (There are prizes to be won this month – need we say more?) 
How do I sign up?
Become a Common Room Member by heading over to our private Facebook group. We require your email address, which will automatically subscribe you to Text's monthly enewsletter.* Once you're in the Common Room, introduce yourself to the group and you can start interacting with your fellow book-club members. No need to be shy – we all have at least one thing in common: books! 
What does it mean to be a member?
You get to interact with the loveliest group of bibliophiles on the internet (we're not biased, we swear) in our private Facebook group. Once you're a member, you'll have access to behind-the-scenes snippets and the opportunity to win a fabulous prize!
When do we chat books?
Reading officially begins on Wednesday, 1 July. Our wonderful friends at Neighbourhood Books are offering a 10% discount on A Room Made of Leaves until 31 July. So, order your copy from their online store today, grab some snacks and settle in for some nights of self-isolation. Be sure to post some snaps in the Common Room and share your reading journey. We'll meet you in the Common Room on Friday, 31 July with thought-provoking questions and discussion points about the book. 
How often does the book club run?
Quarterly. The next book club is in October and the one after in January 2021.

If you have any questions, please contact our Common Room administrator, Kate Lloyd: kate.lloyd@textpublishing.com.au. 
We're looking forward to seeing you all in the Common Room!


*Get in touch with us if you'd like to unsubscribe from Text's marketing emails.
FRIENDS OF THE CHILLER
SUBSCRIBE TO TEXT'S NEWSLETTER