Text titles among the best books of 2010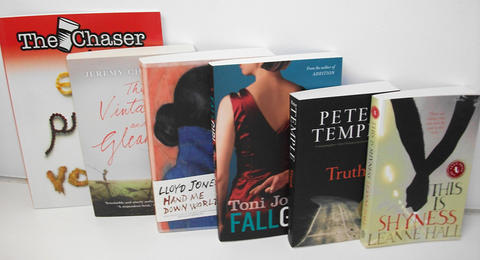 We're proud to report that Peter Temple's Miles Franklin Literary Award-winning Truth has been listed among the best books of 2010 in four UK newspapers: the Telegraph, Guardian, Independent and Metro. The Guardian also cited Lloyd Jones's Hand Me Down World as one of the year's best fiction releases, as did the Daily Telegraph in Sydney and the Age in Melbourne.
The Age also gave a nod to Leanne Hall's Text Prize-winning This Is Shyness and two nods to Jeremy Chambers's stunning debut The Vintage and the Gleaning; while the Daily Telegraph tipped its Christmas hat to Toni Jordan's rom-com Fall Girl and the Chaser team's The Chaser Annual 2010: Eat, Pray, Vomit.
Think we missed one or two? If you'd like to tell us your favourite book of 2010, we'd love to hear about it on Facebook or Twitter.
FRIENDS OF THE CHILLER
SUBSCRIBE TO TEXT'S NEWSLETTER