Text's January to June 2017 Catalogue is Now Screening
Your faithful Texters have been busier than bees, what with all the reading and editing and toiling and designing. We are now pleased to present you with our catalogue of titles for the next six months.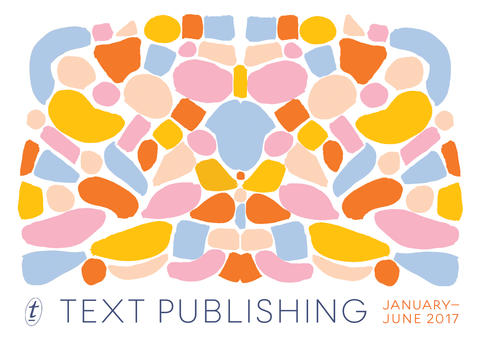 It's got everything: acrobatics, treehouses, perfume, death, home renovation, love, war, seedy underbellies, laughter, gold, kinky erotica, our marvellous Text Classics, dysfunction, hijinks, superhumans (yes, really!), buckets of tears, and anything else you could ever want to read about. Have a look and tell us what you think. We know you're going to be as excited as we are about what we've got in store.
FRIENDS OF THE CHILLER
SUBSCRIBE TO TEXT'S NEWSLETTER