Shortlist for the 2013 Text Prize for Young Adult and Children's Writing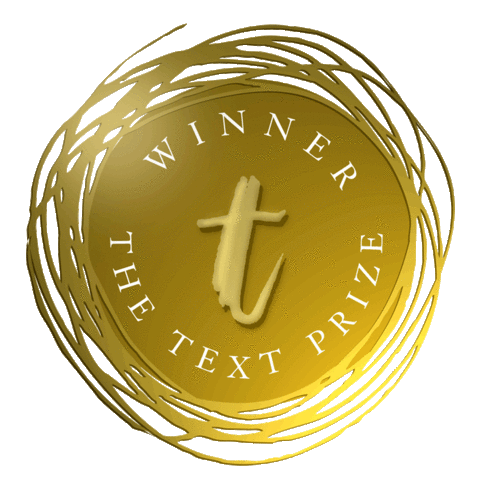 From a record 350 entries, four fantastic novels have made it on to the shortlist for the 2013 Text Prize for Young Adult and Children's Writing.
Competing for the AU$10,000 prize are the following shortlisted books—all by Australian women.
Waer by Meg Caddy

An intricate fantasy novel set in an imagined land of waerwolves, thieves and magic. Twenty-one-year-old Perth student and childcare worker Meg Caddy has been working on the novel since she was fourteen, and is following in the footsteps of her author father, David Caddy, who has published several books with Fremantle Press.

Lost Vegas by Jo Hegerty

A funny, heartwarming story for younger readers about a bullied boy and his second-hand, far-from-ideal dog, Vegas. Jo Hegerty is a Brisbane-based journalist, editor and blogger.

Elizabeth and Zenobia by Jessica Miller

Elizabeth and her imaginary friend Zenobia suddenly find themselves living in the haunted home of Elizabeth's distant father, Witheringe House. Brisbane-based Jessica Miller has written a fantastically imagined story for 8- to 12-year-olds about all the different ways we can be haunted.

Flood Damage by Diana Sweeney

A timely novel for older readers, Flood Damage explores a young woman's struggle to regain control of her life after a devastating flood claims the lives of her parents and sister. Diana Sweeney has published a number of papers in academic journals, but Flood Damage is her first novel.
Publisher Michael Heyward says: 'With every year that goes by we have seen more entries for the Text Prize. The range and diversity of the entries continue to grow. This year's shortlist is testament to that diversity. It will be difficult to choose a winner from among these writers, but we are confident that we will be able to choose a novel worthy of the extraordinarily high standard of Text Prize winners. In the space of just a few years the Text Prize has established itself as a key stepping stone for some highly talented authors.'
The overall winner of this year's prize will be announced at an event on Wednesday 29 May.
FRIENDS OF THE CHILLER
SUBSCRIBE TO TEXT'S NEWSLETTER