President Barack Obama's Dreams From My Father to be released in a Young Adult edition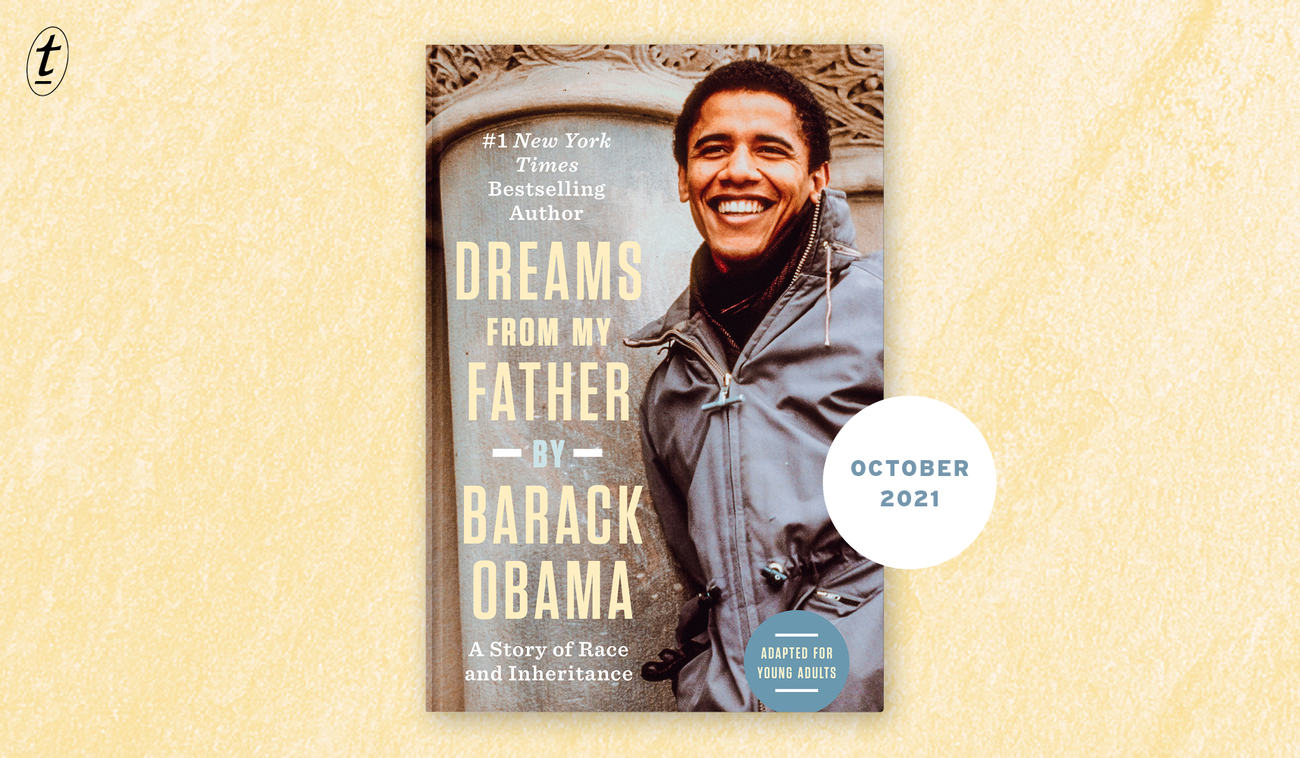 President Barack Obama's Dreams From My Father to be released in a Young Adult edition 5 October 2021...
The young adult edition includes an introduction written by the author, plate section, and family tree.
President Barack Obama's #1 New York Times bestselling memoir of his childhood and young adult years, a compelling journey through family, race and identity, is now adapted for young people. It will be published in hardback and ebook in October 2021 by Text Publishing in Australia and New Zealand; Random House Children's Books and Delacorte Press in the US; and by Canongate Books in the UK. Penguin Random House Australia will publish a paperback edition in ANZ.
DREAMS FROM MY FATHER: Adapted for Young Adults will release on 5 October 2021 as a hardback and ebook. This young adult edition features a new cover and includes a new introduction from the author, a new full-colour plate section and a family tree.
Originally published in 1995, and hailed as 'quite extraordinary' by Toni Morrison and 'provocative' by the New York Times, DREAMS FROM MY FATHER is a revealing portrait of a young Black man asking questions about self-discovery and belonging – long before he became one of the most important voices in America. On his journey to adulthood from a humble background, Barack Obama forges his own path through trial and error while staying connected to his roots – determined to lead a life of purpose, service and authenticity.
The son of a white American mother and a Black Kenyan father, Obama was born in Hawaii where he lived until he was six years old, when he moved with his mother and stepfather to Indonesia. At twelve, he returned to Hawaii to live with his grandparents. Obama brings readers along as he faces the challenges of high school and college, living in New York, becoming a community organiser in Chicago and traveling to Kenya. Through these experiences, he forms an enduring commitment to leadership and justice. Told through the lens of his relationships with his family – the mother and grandparents who raised him, the father he knows more as a myth than as a man, and the extended family in Kenya he meets for the first time – Obama confronts the complicated truth of his father's life and legacy and comes to embrace his divided heritage.
This powerful memoir will inspire readers to examine both where they come from and where they are capable of going. DREAMS FROM MY FATHER has sold over 7 million copies worldwide and is available in more than 40 languages.
As President Barack Obama writes in the new introduction to the young adult edition: 'The young man you meet in these pages is flawed and full of yearning, asking questions of himself and the world around him, learning as he goes. I know now, of course, that this was just the beginning for him. If you're lucky, life provides you with a good long arc. I hope that my story will encourage you to think about telling your story, and to value the stories of others around you. The journey is always worth taking. Your answers will come.'
Barack Obama was the 44th president of the United States, elected in November 2008 and holding office for two terms. He is the author of three #1 New York Times bestselling books, Dreams from My Father, The Audacity of Hope and A Promised Land, and is the recipient of the 2009 Nobel Peace Prize. He lives in Washington, D.C., with his wife Michelle. They have two daughters, Malia and Sasha.


Text Publishing's edition will be available from 5 October 2021
Hardcover: 9781922458445            Ebook: 9781922459763                 RRP: AUD$29.99 / NZD$37.00
For further information: Publicity: Jamila Khodja, tel. 0421 875 224  Sales: Stef Italia, tel. 03 8610 4533



FRIENDS OF THE CHILLER
SUBSCRIBE TO TEXT'S NEWSLETTER