More great press for Janet Malcolm's Forty-One False Starts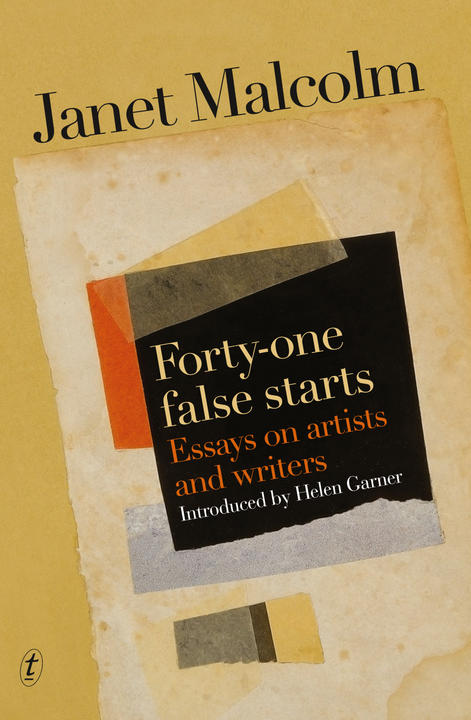 In The Not Returning Part of It, Malcolm observes that 'those who have been lied to are especially prone to compulsive truth-telling'. The unlikely placement of the adjective underlines Malcolm's suggestion throughout this collection that truth is complex, and its invention a risky and sometimes dubious project. Her own superb melding of the invented with the observed is, to borrow Garner's words, 'free-striding', fearless and sparkling. Felicity Plunkett considers Janet Malcolm's new collection.
The Millions calls Forty-One False Starts an 'explor[ation of] the artist's temperament as a source that feeds and is adjunct to the making process, rather than as something of separate and greater meaning.'
Ileene Smith interviews Janet Malcolm for FSG's Work in Progress blog.
Read more about Forty-One False Starts here. This collection can be found in all good bookshops and on our website.
FRIENDS OF THE CHILLER
SUBSCRIBE TO TEXT'S NEWSLETTER