Laurie Halse Anderson Visits Australia and New Zealand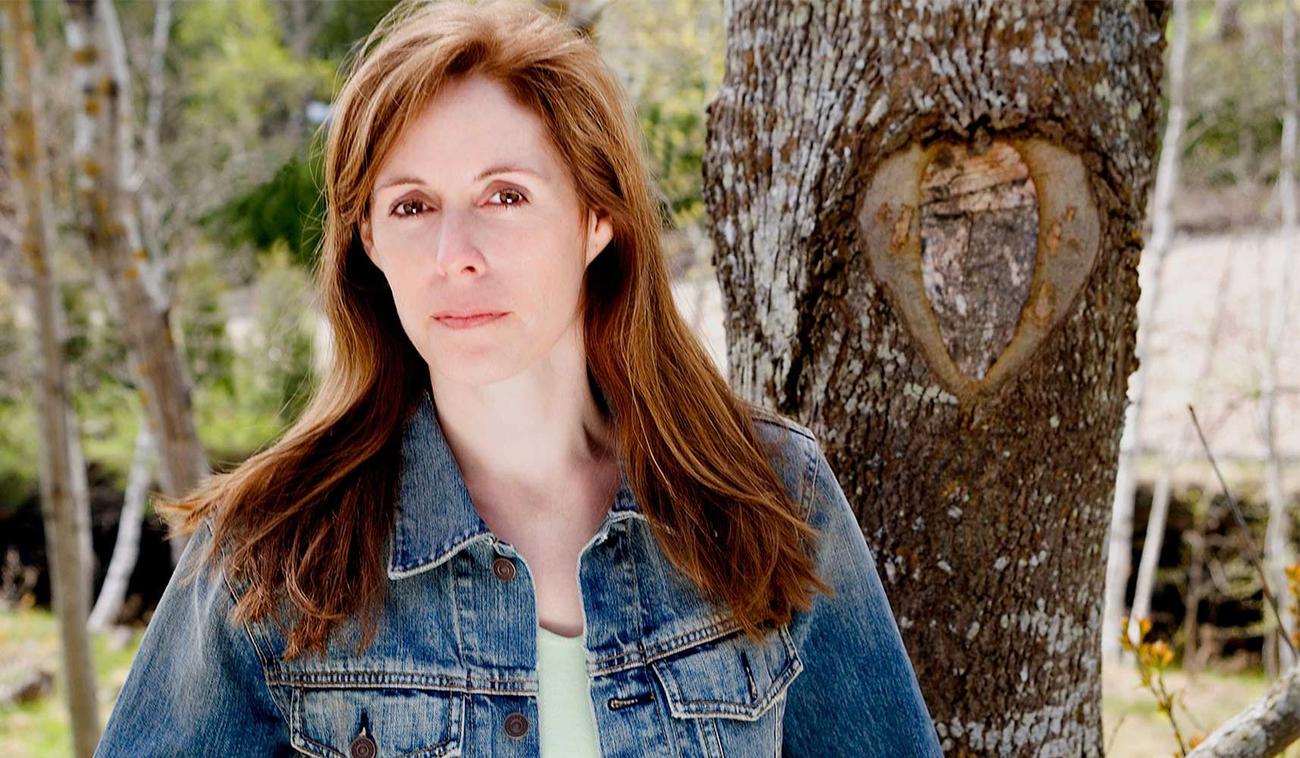 We're thrilled that Laurie Halse Anderson is down under as a guest of the Auckland and Sydney Writers Festivals, and the State Library of Victoria's Reading Matters Youth Literature Conference.
Laurie is the author of several books for young adults, including Wintergirls, The Impossible Knife of Memory, and New York Times–bestseller Speak. She is also the recipient of the prestigious ALAN Award (2008), which honours those who have made outstanding contributions to the field of adolescent literature. She lives in New York State with her family. 
Text has published two of Laurie's brilliant young-adult novels: The Impossible Knife of Memory and Wintergirls.
The Impossible Knife of Memory is a smart and gripping novel about a teenage girl and her father. Hayley Kincain has spent five years being 'homeschooled' in the passenger seat of her war veteran father's truck. They've finally settled down and Hayley is going to a regular school, but her dad's PTSD (and his drinking) and Hayley's own supressed memories are finally catching up with them. 
A powerful story of love, friendship and moving on, the stories of Hayley, her dad and boyfriend Finn will stay with you long after you finish reading.
The Impossible Knife of Memory is Laurie Halse Anderson's writing at its best: honest, compelling and impossible to put down.
Download Australian curriculum teaching notes here.
Praise for
The Impossible Knife of Memory
'Anderson provides a riveting study of a psychologically scarred teenager, peeling back layers of internal defenses to reveal a girl's deepest wounds...It's a tough, absorbing story of the effects of combat on soldiers and the people who love them.' Publishers Weekly
'Laurie Halse Anderson is the Paul Zindel of the twenty-first century, creating intriguing young characters who combine strangeness with charm...The Impossible Knife of Memory is a positive story, where events develop in an unpredictable way, avoiding cliches, and providing a satisfying conclusion. In fact, this is a novel that will be enjoyed by all who appreciate good writing.' Weekend Press/Dominion Post
'An impressive book. The characters of Hayley and her father [are] sympathetically drawn.' Magpies
Wintergirls is a haunting journey through a twisted teenage friendship bound by the force of an eating disorder. Lia and Cassie were best friends. But something went wrong and Cassie changed. Now Cassie is dead and Lia has thirty-three unanswered calls on her phone, thirty-three messages from her ex-best friend, all sent the day she died.
How did she die? Why did she cut herself off?
While Lia searches for answers, she drives herself relentlessly on her own path to destruction—to be thin, strong, in control. And completely empty. 'I am the space between my thighs, daylight shining through.'
Wintergirls is a powerful but intimate story of one girl's chilling descent into the all-consuming vortex of anorexia. 
Praise for Wintergirls
'Beautiful, heartbreaking and hopeful. Lia's voice is exquisite.' Melina Marchetta 
'In broken, symbolic and gut-wrenching prose, Lia narrates her hopeless story of the destructive behaviours that control her every action and thought...Anderson perfectly captures the isolation and motivations of the anorexic without ever suggesting that depression and eating disorders are simply things to "get over".' Kirkus
'Tragic, brutal and true. I wanted to hug Lia, and then shake her, and then hug her again. This is a story that's so hard to tell well. Laurie Halse Anderson has nailed it.' Alyssa Brugman
Visit the festival websites to find our more about Laurie's events: Auckland Writers Festival, Sydney Writers Festival and Reading Matters.
FRIENDS OF THE CHILLER
SUBSCRIBE TO TEXT'S NEWSLETTER