Kate Cole-Adams and Sarah Krasnostein Shortlisted for Vic Prem's Literary Award for Non-fiction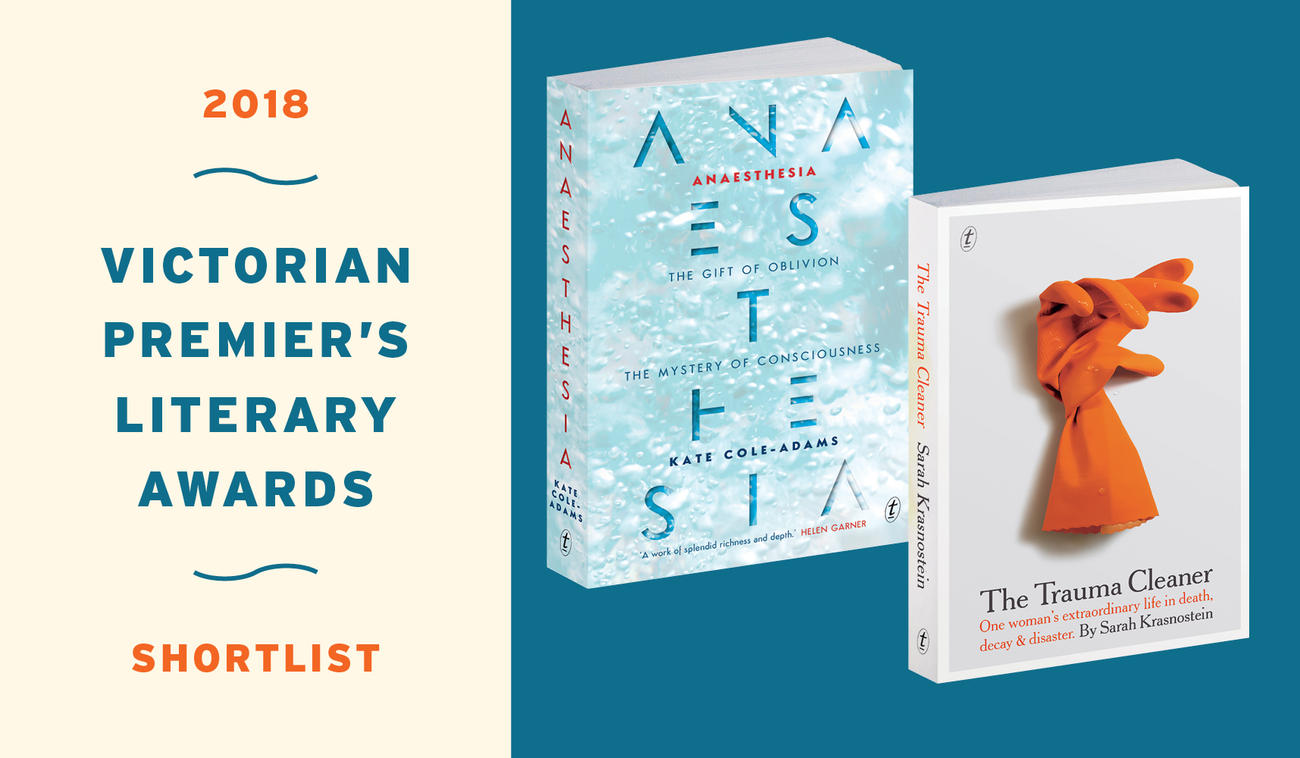 Text is pleased to announce that Kate Cole-Adams and Sarah Krasnostein have been shortlisted for the 2018 Victorian Premier's Literary Award for Non-fiction.
---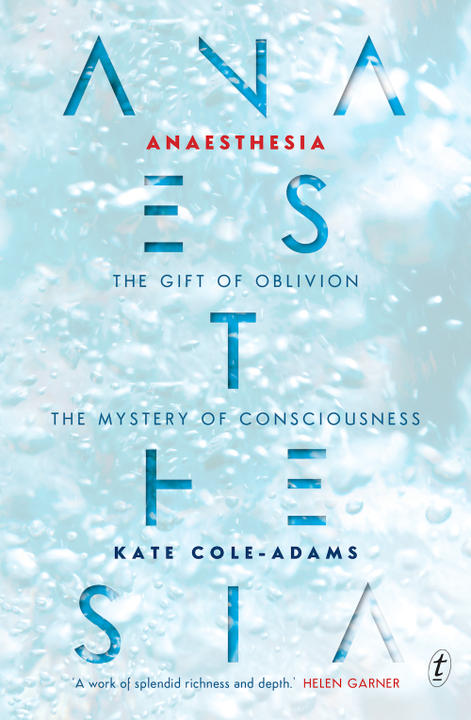 Anaesthesia: The Gift of Oblivion and the Mystery of Consciousness by Kate Cole-Adams delves into the mystery around consciousness and memory.
You know how it is when you go under. The jab, the countdown, the—
—and then you wake.
This book is about what happens in between. 
Until a hundred and seventy years ago many people chose death over the ordeal of surgery. Now hundreds of thousands undergo operations every day. Anaesthesia has made it possible.
But how much do we really know about what happens to us on the operating table? Can we hear what's going on around us? Is pain still pain if we are not awake to feel it, or don't remember it afterwards? How does the unconscious mind deal with the body's experience of being cut open and ransacked? And how can we help ourselves through it?
Haunting, lyrical, sometimes shattering, Anaesthesia leavens science with personal experience to bring an intensely human curiosity to the unknowable realm beyond consciousness.
Read a sample chapter from Anaesthesia here.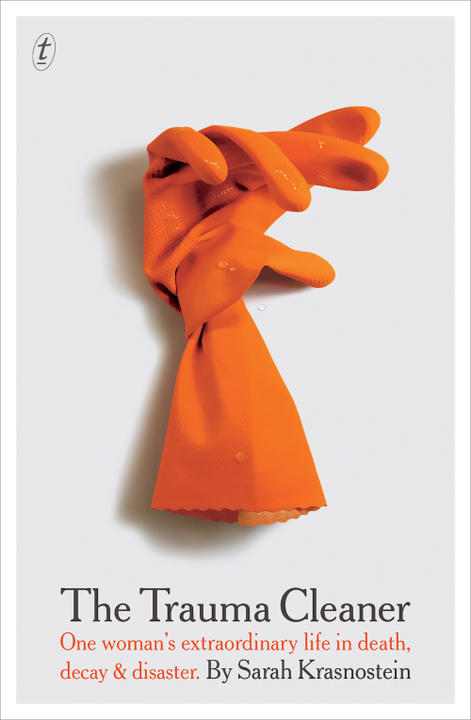 The Trauma Cleaner:  One Woman's Extraordinary Life in Death, Decay & Disaster by Sarah Krasnostein is a poignant and powerful celebration of one remarkable woman's unrelenting drive to make order from chaos.
Before she was a trauma cleaner, Sandra Pankhurst was many things: husband and father, drag queen, gender reassignment patient, sex worker, small businesswoman, trophy wife…
But as a little boy, raised in violence and excluded from the family home, she just wanted to belong. Now she believes her clients deserve no less.
A woman who sleeps among garbage she has not put out for forty years. A man who bled quietly to death in his loungeroom. A woman who lives with rats, random debris and terrified delusion. The still life of a home vacated by accidental overdose.
Sarah Krasnostein has watched the extraordinary Sandra Pankhurst bring order and care to the living and the dead – and the book she has written is equally extraordinary. Not just the compelling story of a fascinating life among lives of desperation, but an affirmation that, as isolated as we may feel, we are all in this together.
Read an extract from The Trauma Cleaner here.
---
Text congratulates these authors on their shortlist nominations.
FRIENDS OF THE CHILLER
SUBSCRIBE TO TEXT'S NEWSLETTER