Indie Book Awards Shortlist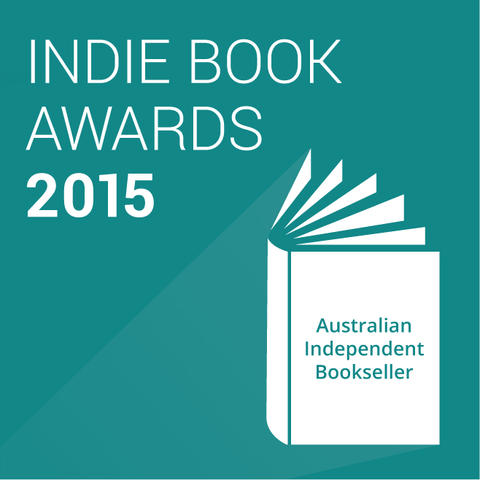 Congratulations to Helen Garner and Graeme Simsion whose books are on the 2015 Indie Book Awards shortlists. Click on the books below to order a signed copy.
Every December the 170+ independent Australian booksellers that make up Leading Edge Books take stock of the year in books and nominate their favourite Australian titles for the Indie Book Awards shortlist.
You can find the full shortlists here. The Indie Book Awards category winners and the Indie Book Awards overall winner for 2015 will be announced at an event in the Sydney CBD on Wednesday 25 March.
In This House of Grief, Helen Garner follows the trial of Robert Farquharson, a separated husband, who drove his car off the road killing his three young sons. Was this an act of revenge or a tragic accident?
The court case became Helen Garner's obsession. She followed it on its protracted course until the final verdict. She presents the theatre of the courtroom with its actors and audience, all gathered for the purpose of bearing witness to the truth, players in the extraordinary and unpredictable drama of the quest for justice.    
'This House of Grief is a magnificent book about the majesty of the law and the terrible matter of the human heart. It has its centre a feeling of the engulfing powers of love and hate and the way any heart unlucky enough may kill the thing it loves and drown in an eternity of grief. If you read nothing else this year, read this story of the sorrow and pity of innocents drowned and the spectres and enigmas of guilt.' Peter Craven, Weekend Australian
Following the international success of The Rosie Project, Graeme Simsion has done it again with the sequel, The Rosie Effect.
Don Tillman and Rosie Jarman are settling in to married life in New York, when Rosie drops a bombshell: she's pregnant. In true Tillman style, Don instantly becomes an expert on all things obstetric. But in between immersing himself in a new research study on parenting and implementing the Standardised Meal System (pregnancy version), Don's old weaknesses resurface. And while he strives to get the technicalities right, he gets the emotions all wrong, and risks losing Rosie when she needs him most.
'[A] romantic comedy that's just as smart, funny and heartwarming as the original.' Washington Post
FRIENDS OF THE CHILLER
SUBSCRIBE TO TEXT'S NEWSLETTER