Housewife Superstar
Danielle Wood came in to the office on Friday to celebrate the arrival of finished copies of her book, Housewife Superstar.
Housewife Superstar is the life story of eccentric Tasmanian domestic goddess, Marjorie Bligh. Marjorie, now ninety-four, has the answer to all your housekeeping questions. Mouse problem? Push steel wool into their holes. Constipated goldfish? Feed it epsom salts. Run out of rouge? Cut a beetroot in half and slap it on your cheeks. The book is filled with handy household tips, recipes, and plenty of Marjorie.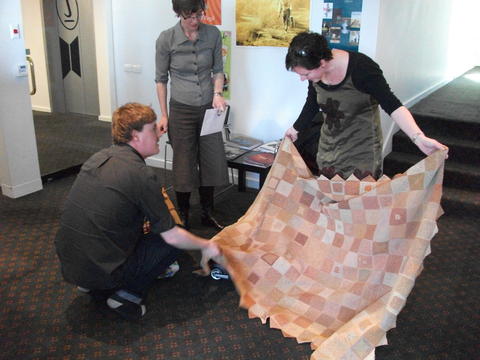 Danielle brought in Marjorie's famous pantyhose rug, crocheted out of 314 pairs of stockings. Editor David Winter and designer Susan Miller are admiring it. The photo doesn't really do it justice—this thing is spectacular.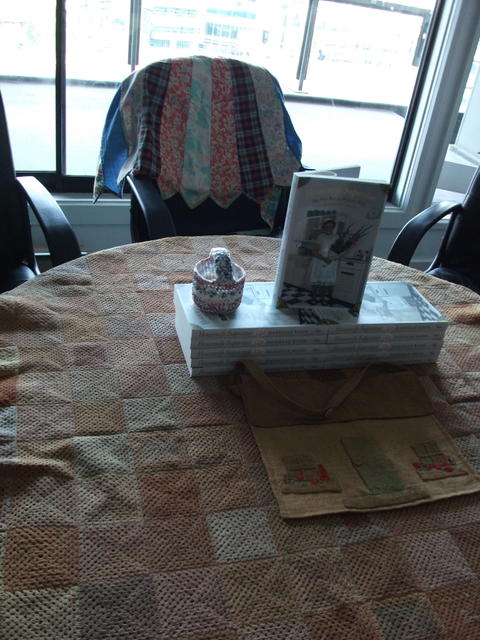 Here you can see some more fine examples of Marjorie's handicrafts: there's a nifty handbag made out of an old sugar sack, a brightly coloured apron from the 1940s, and a little basket made out of a milk container and woven plastic bread bags.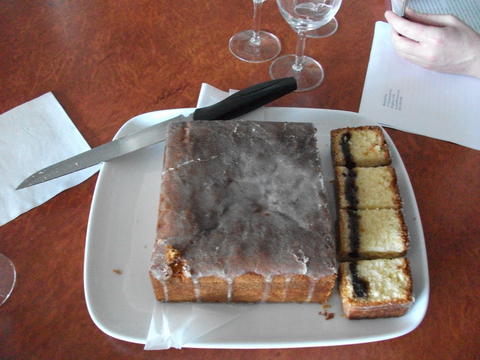 Danielle brought us in a cake from a Marjorie recipe. This is 'Marjorie's Cake', sponge on top of jam and a bottom layer of pastry. It is delicious, and also weighs about as much as the Batman Bridge.
[missing asset]
Danielle hands her editor a piece of Marjorie cake. David sports the latest in Devonport fashion accessories for the kitchen-loving gentleman.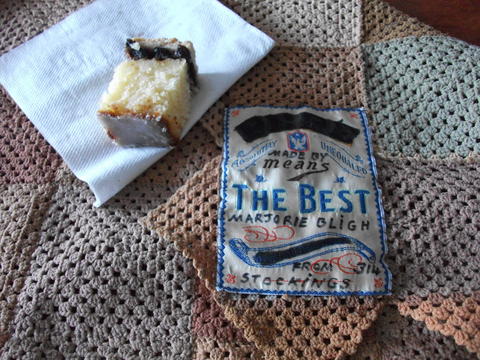 A close-up of the label that Marjorie 'adapted' and attached to the rug. 'Absolutely Unequaled', indeed.
Housewife Superstar is available from November.
FRIENDS OF THE CHILLER
SUBSCRIBE TO TEXT'S NEWSLETTER