Helen Garner wins a 2017 Walkley Award for Excellence in Journalism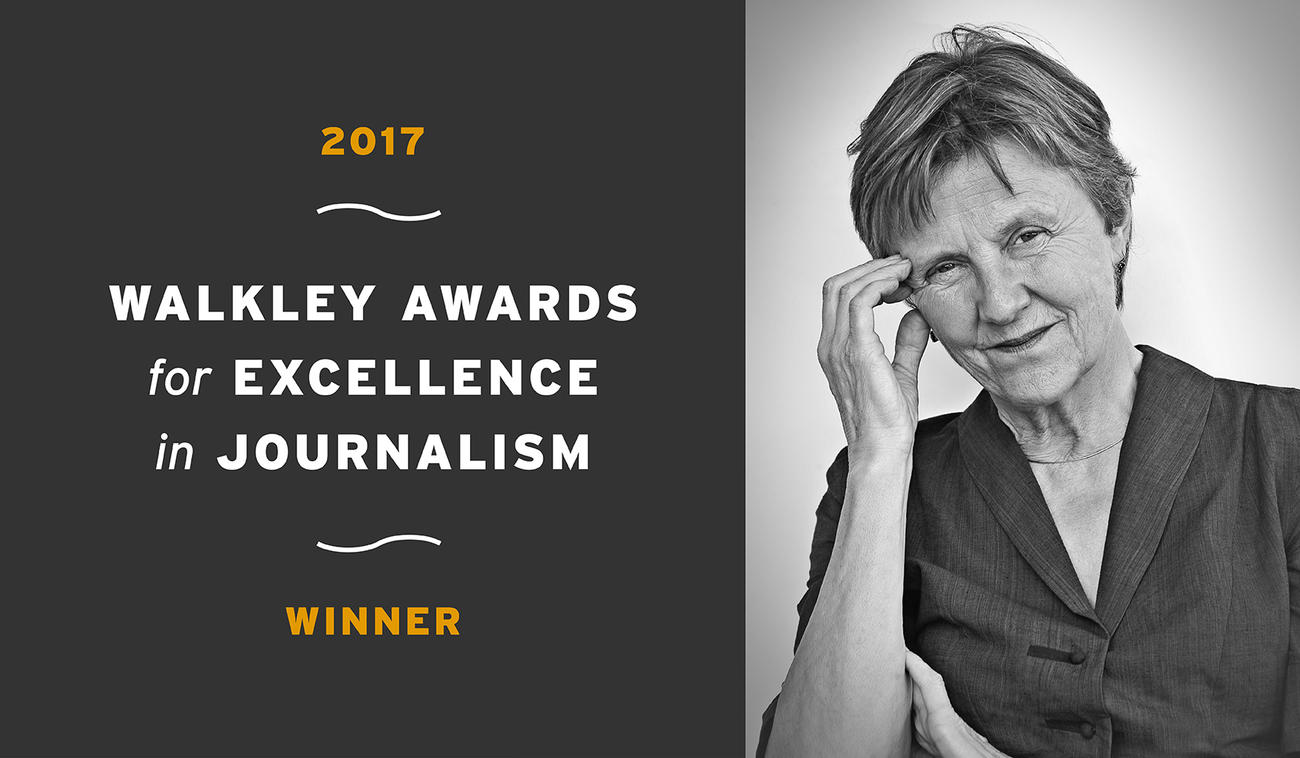 Helen Garner has won a 2017 Walkley Award for Excellence in Journalism for feature writing (longform) for her piece 'Why She Broke: The Woman, her Children and the Lake', which originally featured in The Monthly and also appears in her latest collection from Text Publishing, True Stories: The Collected Short Non-Fiction.
...'Why She Broke' is gripping, wise, honest and true, bringing her novelist's eye and humanity to bear. 'If a full-bore jury trial is a symphony, a plea hearing is a string quartet. Its purpose seems to be to clear – a space in which the quality of mercy might at least be contemplated,' Garner writes. And so does the piece, remarkably so. Garner's is one among many entries this year to research the backstory of a well-publicised crime, but the sheer power and quality of the writing lifts it ahead of that crowded and rich field.
— Judges' comments

Garner tells Guode's story with empathy and honesty. As much as it is an exploration of Guode's personal history – widow, refugee, mistress, struggling single mother – this story is at its heart about the crushing pressure of the concept of motherhood, and our society and culture's expectations of that role.
In 2006 Helen Garner received the inaugural Melbourne Prize for Literature, and in 2016 she won the prestigious Windham–Campbell Prize for non-fiction and the Western Australian Premier's Book Award. Everywhere I Look won the 2017 Indie Book Award for Non-Fiction. She won a Walkley in 1993 for Feature Writing and in 2005 was commended for the Walkley Book Award.
True Stories: The Collected Short Non-Fiction and Stories: The Collected Short Fiction are both out now and available in all good bookshops, via the Text website and in ebook.
FRIENDS OF THE CHILLER
SUBSCRIBE TO TEXT'S NEWSLETTER