Great press for Tom Rachman's The Rise and Fall of Great Powers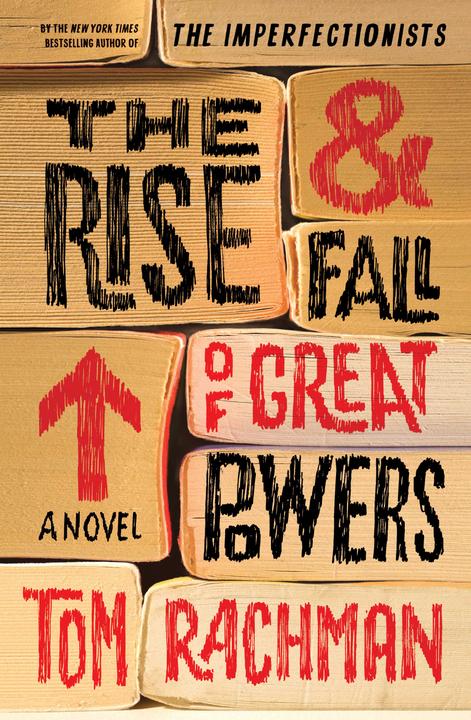 The Rise and Fall of Great Powers is the second novel by Tom Rachman, the much-lauded author of The Imperfectionists.
'Tom Rachman's ingenious second novel, The Rise and Fall of Great Powers, is harder to describe than The Imperfectionists, his sensational first,' says the New York Times, but this new novel has been attracting rave reviews.
'This is a book about constant motion,' says the Guardian. 'It's at its heart about individual lives: how opaque we are to each other, and how little we understand our own histories…I'll keep The Rise and Fall of Great Powers on my shelf.'
Gary Shteyngart says: 'When a Tom Rachman novel lands in the bookstores I stop living and breathing to devour it. It's hard to think of anyone who has a better grasp on the world we live in (and I mean, like, the entire planet) and can write about it with such entertainment and panache.'
The Rise and Fall of Great Powers is one of the top five books of the month as selected by the New Daily: 'This mysterious story, beautifully composed and lyrical, is anchored by its deeply etched, oddball characters, floating in and out of Tooly's life, and by a richly detailed sense of time and place. When we return, at the end, to Tooly's musty old bookstore of meagre dreams, it's in this most reassuringly mundane of places that a magical moment may or may not occur, leaving a great big smile on your face either way as you reluctantly close the covers.'
Vulture has named The Rise and Fall of Great Powers one of six books to read this season.
Kirkus calls it 'brilliantly structured, beautifully written and profoundly sad', while Everyday eBook loves Rachman's 'beguiling heroine' Tooly Zylberberg: 'Rachman masterfully manages to render Tooly mythic and all too human—she infuriates us and tugs at our hearts at the same time. There is little more you could ask of a novel's heroine.'
You can read a Q&A with author Tom Rachman at Word and Film.
The Rise and Fall of Great Powers is available now in bookshops and online.
FRIENDS OF THE CHILLER
SUBSCRIBE TO TEXT'S NEWSLETTER