Great press for David Vann's Goat Mountain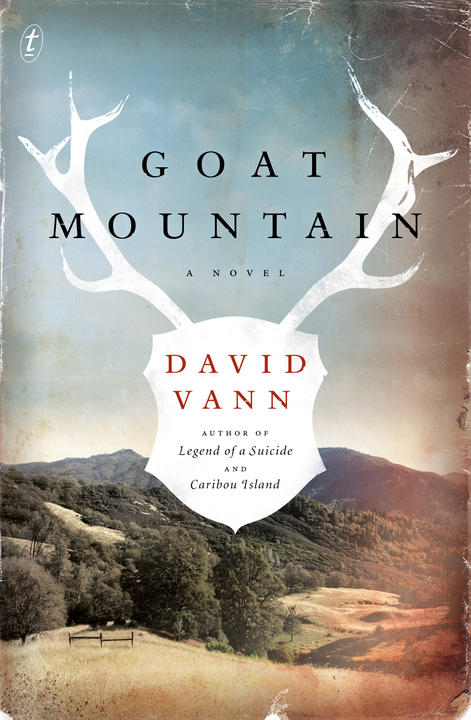 Three generations of men hunt for deer on Goat Mountain. One hot autumn day, grandfather, son and grandson discover a poacher on their land. The eleven-year-old studies the poacher through the scope of his father's rifle—and pulls the trigger.
'This story has the power of a bullet fired from a gun,' says the Economist.
The Huffington Post warns off readers who are queasy of stomach and those who are literal-minded: 'It's loaded with allusions to the biblical story of Cain and Abel, the crucifixion and resurrection of Christ, and the half-human, half-animal figures of Greek myth.'
The Daily Mail calls it 'tense and unsettling stuff, difficult to put down and disturbingly memorable.'
Readings is recommending it 'wholeheartedly': 'It's dark, brooding, violent, powerful and brilliant because David Vann knows how to place the reader right alongside his characters, whether we want to be there or not…those who do enjoy it will find it to be masterful.'
The AV Club draws a distinction between literature about violence and literature with violence, and considers how David Vann writes the former as a way of making some sense of the tragedies of his past: 'He has spent the bulk of his life using his gift for writing as a tool to understand himself—maybe even to prevent himself from becoming the person he fears the most.'
'Vann is downright masterly,' says Three Thousand. '[He] doesn't pull any punches, but we wouldn't want it any other way.'
For Largehearted Boy, David Vann has created a musical playlist to accompany Goat Mountain. (As you might imagine, there's some heavy stuff there.)
Goat Mountain is available now in bookshops and online.
FRIENDS OF THE CHILLER
SUBSCRIBE TO TEXT'S NEWSLETTER