Five Things You Didn't Know About Australian Democracy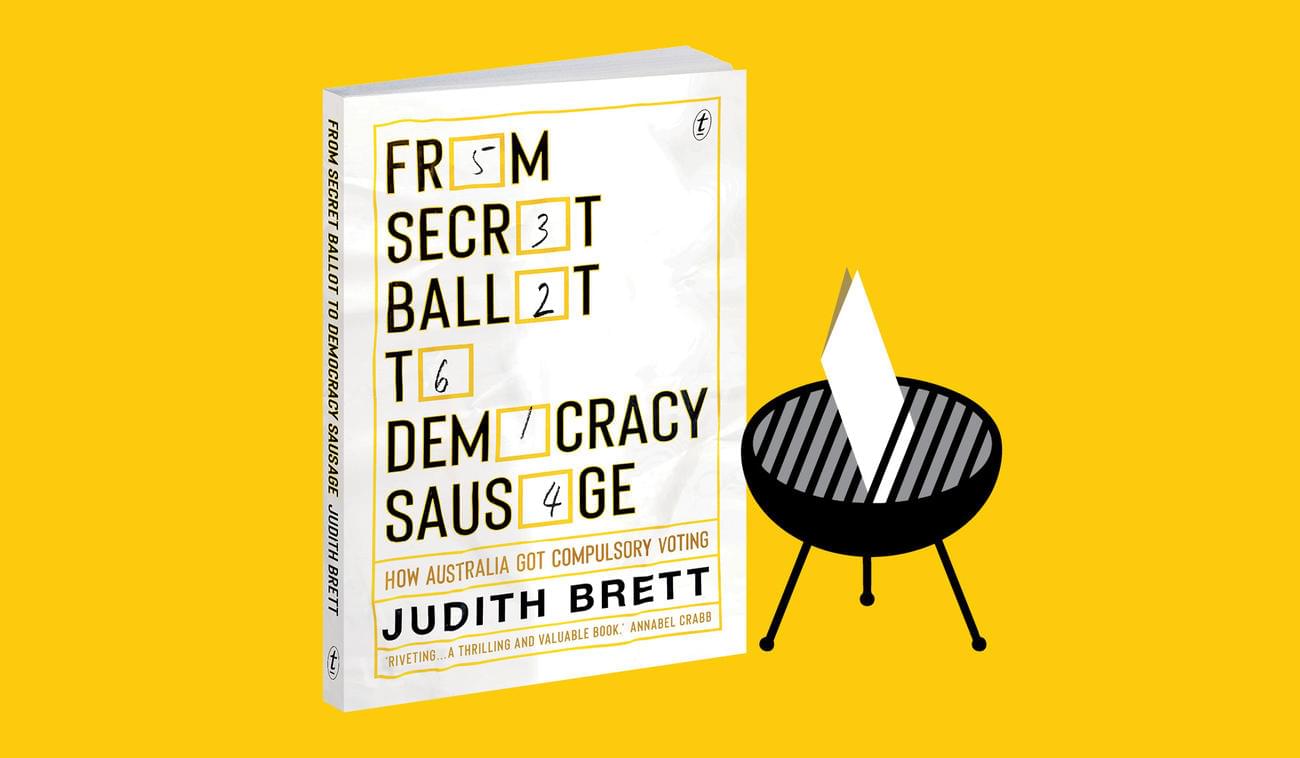 You've probably noticed that politics has been in the news a lot, recently. Something about an election...?
What you might not have noticed is that some of the talk has been less about election promises, dire predictions and party-line rhetoric, and more about our electoral process itself – and you can put a lot of that down to Judith Brett's timely and accessible new book From Secret Ballot to Democracy Sausage: How Australia Got Compulsory Voting, which has garnered widespread coverage across national print, radio, television and digital media.
To give you a flavour of what's inside, here are five things you (probably) didn't know about Australian democracy:

1. Australia is one of only nineteen democracies in the world with compulsory voting* (there are more than nineteen countries; it's compulsory to vote in North Korea, for example, but...)

2. While Australia did not invent the secret ballot, we are responsible for the innovations that led to its current state – government-issued ballot papers, marking names off the electoral roll and private voting booths are all Australian inventions.
3. Australia is one of only eight countries to vote on a Saturday. The others are Cyprus, Malta, Iceland, Latvia, New Zealand, Slovakia and Taiwan.

4. In 2016 the Australian National Dictionary Centre selected 'democracy sausage' as word of the year (Yes, we know that it's actually two words – we didn't do the selecting! It is, however, one word in German: Demokratiewurst. So there's that...)
5. Australia was the first nation to give women the right to stand for parliament.


There are many more fascinating insights in From Secret Ballot to Democracy Sausage – we vote you find out for yourself, and see what's prompted such extraordinary praise from Australia's literary and political great and good:

'This book unravels mysteries, and explains the quirks and triumphs of Australia. It answers questions you didn't even know you had. I learned something on every page.' Waleed Aly

'A book that reminds us how proud we should be on election day: if not of the result, at least of the way it's conducted.' Sydney Morning Herald

'Excellent…Brett's book shows how democracy sausages are the symbolic culmination of the proud history of the Australian contribution to electoral and voting practice around the world.' Canberra Times

* As has been pointed out by the more pedantic correspondents in the comments section of many an online newspaper, it is of course not compulsory to vote in Australia, but it is compulsory to go to the polling station and mark your name off the roll. Please don't @ us...

FRIENDS OF THE CHILLER
SUBSCRIBE TO TEXT'S NEWSLETTER