Vale Tony Taylor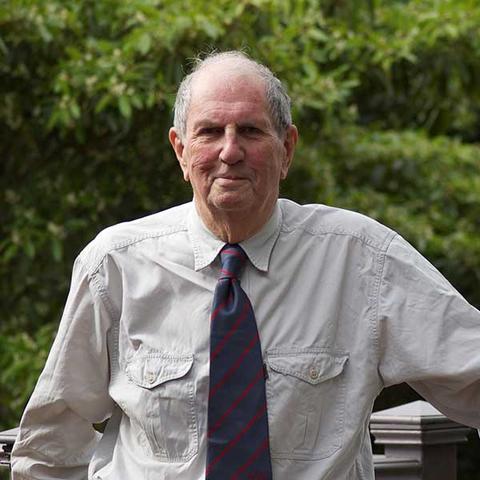 It is with great sadness that we farewell writer Tony Taylor, who died last month.
We're honoured to have published Tony's memoir of his experiences on the Cowichan River in Vancouver Island, Fishing the River of Time. It's an insightful and inspiring meditation on life, a beautiful reminder of what's important and an account of a life well lived.
Thank you, Tony.
The following is an excerpt from Fishing the River of Time.
I first came to the Cowichan, one of the loveliest rivers anywhere, in 1968 when I was forty. Back then I lived in an abandoned cabin about sixteen kilometres from the cabin I rented now. The wildness of the valley, which was only a few thousand years older than I was and still youthful as natural features go, helped me understand that my years spent working in stodgy museums and university laboratories in England and Australia had been largely a waste of time. Just being in that magical place changed everything for me.

*

Now I am older I meditate and reflect upon life quite often. Water helps people think probably because it continually poses questions. When the water watcher is very young he or she wonders where the water comes from and where it goes. Later he or she wonders what is in it, whether it is fit to drink and other simple things. Then, finally, when you get to my age watching water is similar to owning a huge library. It is a source you frequently consult, because if you have fished it for years you know that somewhere along its length it holds pretty well all the answers.
FRIENDS OF THE CHILLER
SUBSCRIBE TO TEXT'S NEWSLETTER