Eva Hornung wins the South Australian Premier's Award for Literature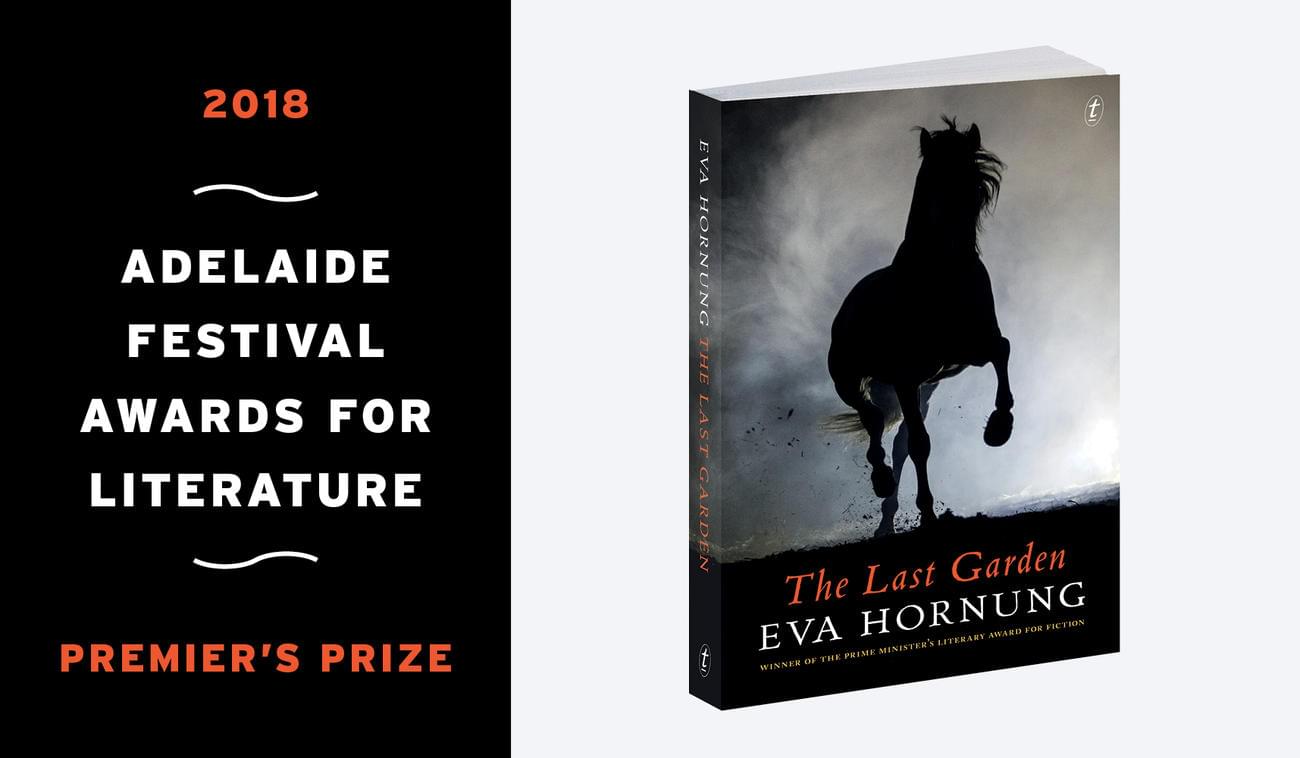 Eva Hornung has taken out the South Australian Premier's Award for Literature for her novel The Last Garden. She is the first South Australian to win this prestigious prize.
Hornung, formerly published as Eva Sallis, won the Australian/Vogel Literary Award in 1997 and the Nita May Dobbie Award in 1999 for her first novel, Hiam. The Marsh Birds won the Asher Literary Award 2005 and was shortlisted for numerous awards including the Age Book of the Year 2005, NSW Premier's Literary Award and the Commonwealth Writers' Prize. Her highly acclaimed Dog Boy was shortlisted for numerous prizes and won the Prime Minister's Literary Award in 2010.
The Last Garden is a powerful work about frailty, redemption and the healing power of animals.
The settlement of Wahrheit, founded in exile to await the return of the Messiah, has been waiting longer than expected. Pastor Helfgott has begun to feel the subtle fraying of the community's faith. 
Then Matthias Orion shoots his wife and himself, on the very day their son Benedict returns home from boarding school. 
Benedict is unmoored by shock, severed from his past and his future. Unable to be inside the house, unable to speak, he moves into the barn with the horses and chooks, relying on the animals' strength and the rhythm of the working day to hold his shattered self together. 
The pastor watches over Benedict through the year of his crazy grief: man and boy growing, each according to his own capacity, as they come to terms with the unknowable past and the frailties of being human.
Read an excerpt from The Last Garden here.
Congratulations to Eva!
FRIENDS OF THE CHILLER
SUBSCRIBE TO TEXT'S NEWSLETTER