Eimear McBride wins the Baileys Women's Prize for Fiction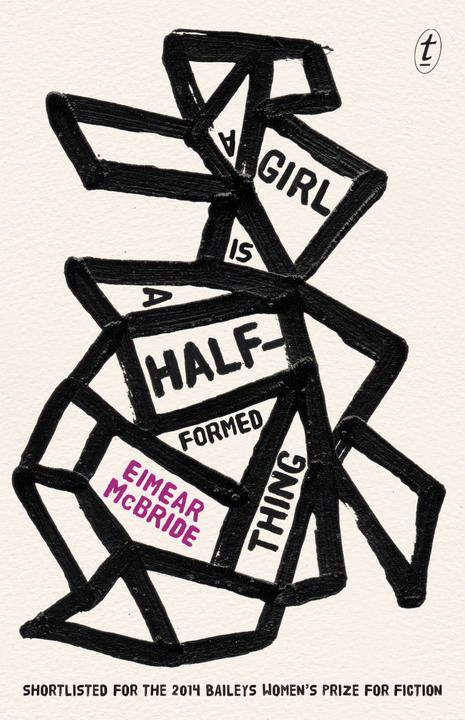 Eimear McBride has won the 2014 Baileys Women's Prize for Fiction for her debut novel, A Girl Is a Half-formed Thing.
It took many years for A Girl Is a Half-formed Thing to find a publisher; since being published, it has won the €15,000 Irish novel of the year award, the first Goldsmiths prize for 'boldly original fiction' and now the Baileys Women's Prize. It is also shortlisted for the Folio prize.
Chair of the judging panel, Helen Fraser, said, 'Very early on Eimear stood out from the crowd. We all put ourselves into purdah to reread the shortlisted books but it was only when we started cautiously exchanging emails in the past week that we realised what a strong contender it was. It took us one hour to get the shortlist down to two books, and the remaining three hours to decide between them—but this is a truly worthy winner.'
McBride said of her win, 'I hope it will serve as an incentive to publishers everywhere to take a look at difficult books and think again. We are all writers but we are all readers first. There is a contract between publishers and readers which must be honoured, readers can not be underestimated.'
Clare Wright, another Text author, won the Stella Prize earlier this year for her book of non-fiction The Forgotten Rebels of Eureka. Eimear McBride joins Kate Grenville and Lionel Shriver on the list of Text authors who have won the Baileys (formerly Orange) Women's Prize for Fiction.
Listen to Eimear McBride on BBC radio immediately after accepting her award (starts 12 minutes in).
FRIENDS OF THE CHILLER
SUBSCRIBE TO TEXT'S NEWSLETTER