David Levithan's Two Boys Kissing longlisted for the 2013 National Book Awards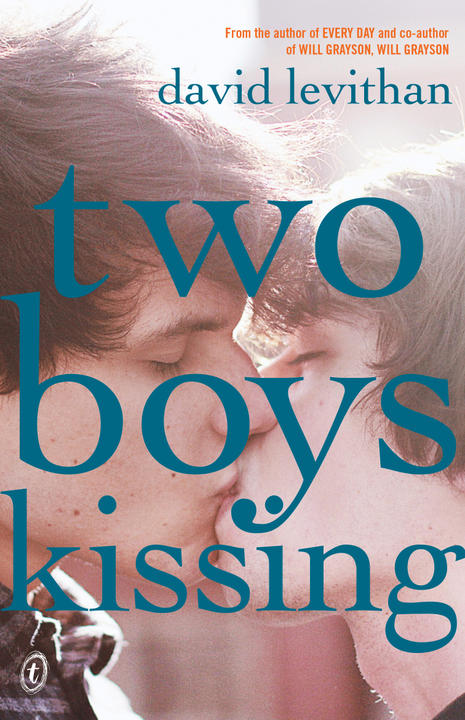 David Levithan's Two Boys Kissing is on the longlist for the 2013 National Book Awards in the Young People's Literature category.
The Young People's Literature longlist was the first to be announced, with the longlists for poetry, nonfiction and fiction to be revealed over the next three days. The nominees will be narrowed to five for each category on 16 October, and the winners named at a ceremony on 20 November.
Dennis Abrams called Two Boys Kissing 'a masterpiece':
This is a book not only for its intended YA audience. It's for adults as well, for parents of gay kids, for teachers of gay kids, for anyone who loves the pleasures of a great read, but perhaps especially for those of us from the previous generation who survived, who remember what it was like before Ellen, before DeGrassi High, before Glee and Klaine, before gays became part of the mainstream and not stereotypes lurking on the fringes; the world that existed before David Levithan could write a book called Two Boys Kissing.
The Los Angeles Times admires Two Boys Kissing's 'yearning for tragedy': 'For brooding over these youths is a Greek chorus of ghosts: the generation of gay men who lived and loved and died in the first onslaught of AIDS.'
David spoke to Radio National's Books and Arts Daily about Two Boys Kissing and the ten-year anniversary of its thematic companion, Boy Meets Boy.
Two Boys Kissing is available now in bookshops and online.
FRIENDS OF THE CHILLER
SUBSCRIBE TO TEXT'S NEWSLETTER