Craig Sherborne's Tree Palace is shortlisted for the Miles Franklin Literary Award 2015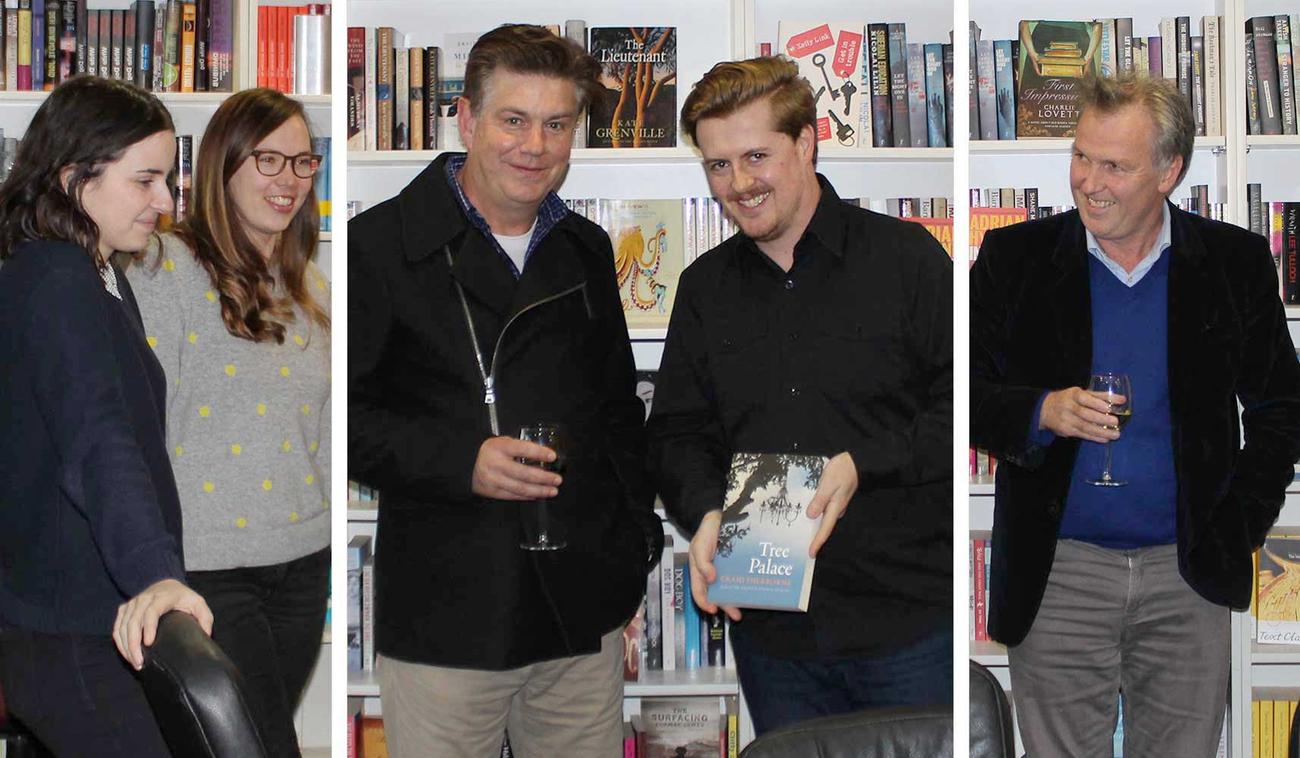 Congratulations to Craig Sherborne, shortlisted for the 2015 Miles Franklin Literary Award for Tree Palace.
The evocative and moving second novel from award-winning writer Craig Sherborne, Tree Palace is an affectionate portrait of a family living on the edge of society, the kind of family rarely seen in Australian fiction.
A family of itinerants or 'trants', as they call themselves, are searching for stability—when they stumble across a 'tree palace' on the outskirts of a large town in country Victoria, they are determined to make it their home. 
But Zara, fifteen, is pregnant and doesn't want a child. She'd rather a normal life with town boys, not trant life with a baby. Moira decides to step in: she'll look after her grandchild. Then Shane finds himself in trouble with the local cops...
Warm and witty, Craig Sherborne's second novel is a revelation: an affecting story of family and rural life, for fans of Tim Winton, Ruth Park and John Steinbeck. 
Get a taste of this wonderful book by reading a preview here or download book club notes here.
'Told with warmth and humour, this contemporary, distinctly Australian story explores teen pregnancy; motherhood and parenthood; love and family; the roles and feelings of men and boys; and the power plays inherent in all human relationships.Tree Palace serves up a full slice of life—the bitter with the sweet.' Books+Publishing (four stars)
'[Tree Palace is] moving, terrifying and wonderfully well observed and, as with all the strange books Sherborne writes, a triumph...The main character [is] one of the great portraits of up-against-it Australian womanhood in our literature, a figure to put with Lawson's Drover's Wife and Barbara Baynton's women.' Peter Craven, Sydney Morning Herald 
'In Tree Palace, Sherborne's talents with narrative and poetry combine to produce a striking fiction...offering a unique, vivid portrait of his characters. With the crystallisation and compression of poetry, Sherborne explores ideas of property, freedom and loyalty, and produces a novel as beautiful in its conjunctions as the chandelier swinging over its landscapes.' Weekend Australian 
'Sherborne writes movingly and with poetic grace. Characters come across as an extension of the landscape: a landscape that will outlive the characters as they move through fleetingly. It is a relief to read this novel from a distance. While it is fascinating in a voyeuristic, readerly way to follow the plot twists that is about as close as we are willing to go. The is a great novel and Sherborne is a novelist to look out for.' Otago Daily Times 
Craig Sherborne's first novel, The Amateur Science of Love, was published to great acclaim in 2011. It won the Melbourne Prize for Literature's Best Writing Award, and was shortlisted for a Victorian Premier's Award and a NSW Premier's Award. His memoir Hoi Polloi (2005) was shortlisted for the Queensland Premier's and Victorian Premier's Literary Awards. The follow-up, Muck (2007), won the Queensland Premier's Literary Award for Non-fiction. Craig has also written two volumes of poetry, Bullion (1995) and Necessary Evil (2005), and a verse drama, Look at Everything Twice for Me (1999). His writing has appeared in most of Australia's literary journals and anthologies.
The Miles Franklin Literary Award, worth $60,000, is the most prestigious literary award in Australia. The winner will be announced on 23 June. The other shortlistees are:
Golden Boys (Sonya Hartnett, Hamish Hamilton)
The Eye of the Sheep (Sofie Laguna, Allen & Unwin)
The Golden Age (Joan London, Random House)
After Darkness (Christine Piper, Allen & Unwin)
FRIENDS OF THE CHILLER
SUBSCRIBE TO TEXT'S NEWSLETTER