'Comparison to James Joyce's Dubliners is irresistible.'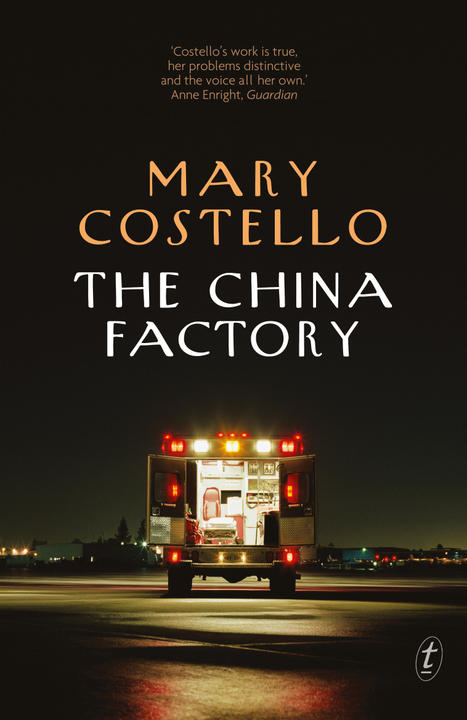 So says A. S. Patric in his review of Mary Costello's The China Factory for Readings.
Anne Enright says 'It is the accumulation of tiny pleasures…that makes The China Factory such a satisfying and accomplished debut…[Mary Costello's] writing has the kind of urgency that the great problems demand—call them themes; they are the kind of problem that make a writer. With a bit of luck, they could keep her at the desk for the rest of her life.'
Karenlee Thompson gave The China Factory a rave review in a guest post on ANZ Litlovers Litblog, saying, 'Light creeps into the shadows behind everyday façades as Costello quietly shocks with deft pauses and the great unsaid. Beautiful.'
Read an interview with Mary Costello in the West Australian here.
The China Factory can be found in all good bookshops and on our website.
FRIENDS OF THE CHILLER
SUBSCRIBE TO TEXT'S NEWSLETTER