Bloggers love Paula Weston's Shimmer!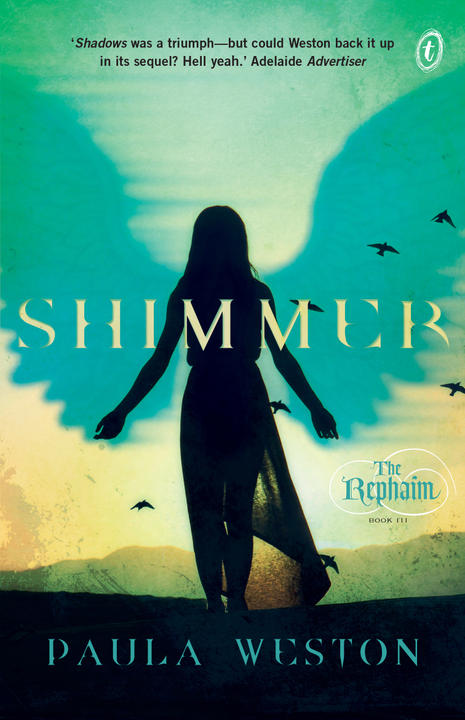 Paula Weston's Rephaim series has been widely praised by bloggers, and the third book in the series, Shimmer, is no exception.
'Beautiful writing, witty dialogue, badass characters and an intense and richly crafted tale, what else can you ask for?' says Melanie of YA Midnight Reads. 'If you want an angel series that will blow your mind away, this is the one. Now, I only have one question: where's book 4?'
'I have been dying to get my hands on the 3rd book of the Rephaim series ever since Haze officially turned the Rephaim series into my favourite angel series ever,' says Nomes of inkcrush. 'The tension is palpable and the pacing is sharp making Shimmer the most fierce and kick-arse book in the series so far…I haven't been this pumped for a series since those early Hunger Games days.'
'Paula Weston is the queen of cliff-hanger endings, and this one's going to blow your mind!' says Shaheen of Speculating on SpecFic. 'I have absolutely loved reading Shimmer, and can't praise the Rephaim series highly enough.'
Paula Weston has a guest post up today on Kids' Book Review, about YA series.
FRIENDS OF THE CHILLER
SUBSCRIBE TO TEXT'S NEWSLETTER