Announcing the shortlist for the 2014 Text Prize for Young Adult and Children's Writing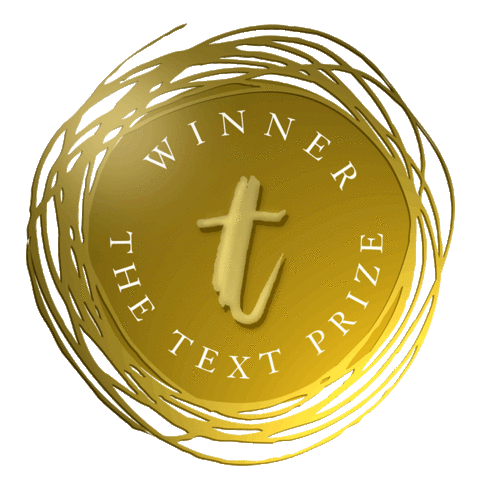 After weeks of reading and discussion we have whittled more than 250 entries to this year's prize down to five:
How to Be Happy by David Burton
My Lips Are Sealed by Christina Cain
Headland by Caitlin Crowley
The Turners by Mick Elliott
When the Sky Falls by Erin O'Brien
The winner, who will receive a publishing contract with Text worth $10,000, will be announced at the Children's Book Council of Australia conference in Canberra on 17 May. The 2013 winner, Diana Sweeney's The Minnow, will be launched by Nadia Wheatley at the same conference.
Read more about the Text Prize and past winners here.
Read on to find out more about each of the shortlisted authors and their work.
---
How to Be Happy by David Burton
A funny, sad and serious memoir of a personal journey through adolescence, How to Be Happy tackles depression, sexual confusion, suicide, academic pressure and self-discovery.
David Burton is an award-winning playwright from Brisbane. His work April's Fool (Playlab Press) toured nationally in 2012.
My Lips Are Sealed by Christina Cain
Natalie's best friend Esther has gone missing. And her disappearance dredges up memories of another in this small town. A sophisticated story of growing up, family and secrets.
Christina Cain is a writer and medical social worker from Adelaide.
Headland by Caitlin Crowley
Lauren Mullens can't wait to get out of small-town Tumboolga after the death of her parents. Only her crippling fear of driving, a messy New Year's curse and Year Twelve stand in her way. A smart, relatable and witty novel.
Caitlin Crowley is a writer, educator and mother. She lives in Melbourne.
The Turners by Mick Elliott
Leo Lennox has a problem. He has just grown a tail in the school library. And things are about to get much worse. A laugh-out-loud adventure story for younger readers.
Sydney-based Mick Elliott is a children's television producer and scriptwriter at Nickelodeon. He has won more than twenty international awards for his work on shows including Camp Orange and the Kids Choice Awards.
When the Sky Falls by Erin O'Brien
Nelson Durack, a dementia patient, is slowly reliving the thirteen weeks of his time at boarding school—all he can remember of his life. A heartfelt debut novel.
Erin O'Brien is a sixteen-year-old student from Adelaide. Her short story 'The Size of the Sky' was published in the collection Tales from the Sleeping Dragon in 2012.
FRIENDS OF THE CHILLER
SUBSCRIBE TO TEXT'S NEWSLETTER