Amazing press for Rebecca Mead's The Road to Middlemarch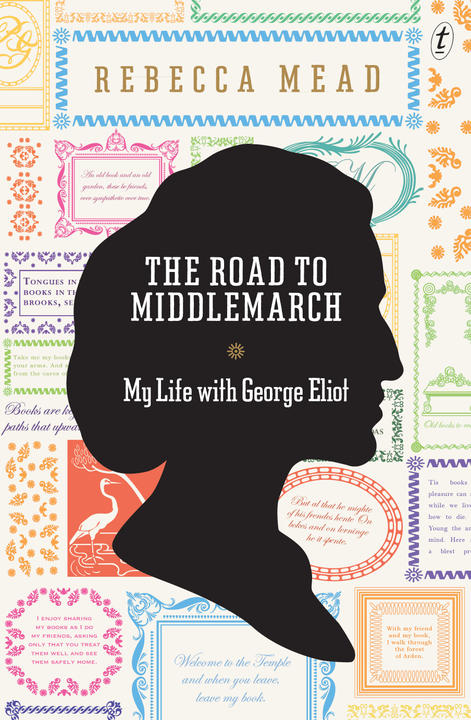 Rebecca Mead's lifelong relationship with George Eliot's most beloved novel forms the basis of The Road to Middlemarch: My Life with George Eliot, which has been striking a chord with readers and reviewers around the world.
'I owe a debt of gratitude to Rebecca Mead, whose new book inspired me to revisit Eliot's masterpiece,' says Kathryn Schulz in Vulture, moved to read Middlemarch for the third time.
Joyce Carol Oates in the New York Times calls The Road to Middlemarch 'a beguilingly straightforward, resolutely orthodox and unshowy account of the writer's lifelong admiration for George Eliot and for Middlemarch in particular' and 'a poignant testimony to the abiding power of fiction'.
'This is a fascinating exploration of the relationship between reader and subject,' says Anita Sethi in the Australian, 'a book about the primal pleasure of reading that is in itself a huge pleasure to read.'
'Perhaps this calm, thrilling book will do for George Eliot what Colin Firth did for Jane Austen,' says Helen Elliott in the Sydney Morning Herald.
Rebecca Mead writes about George Eliot's alleged ugliness in the New Yorker: 'Eliot was possessed of a radiant, luminous intelligence that outshone her perceived deficits—that rendered irrelevant the small-minded criticisms of her character and visage to which she was subject for much of her life.'
Laura Miller in Salon thinks you'd be unlikely to find 'a richer, more complete or more moving demonstration of [Middlemarch's] lasting power than The Road to Middlemarch'.
Michelle Dean considers The Road to Middlemarch and what it means to want to live in a book.
Watch a video of Rebecca Mead discussing The Road to Middlemarch here.
Read an interview with Rebecca over at the Rumpus.
The Road to Middlemarch is available now in bookshops and online.
FRIENDS OF THE CHILLER
SUBSCRIBE TO TEXT'S NEWSLETTER