A Chat with Rafael Mantesso, Author of A Dog Named Jimmy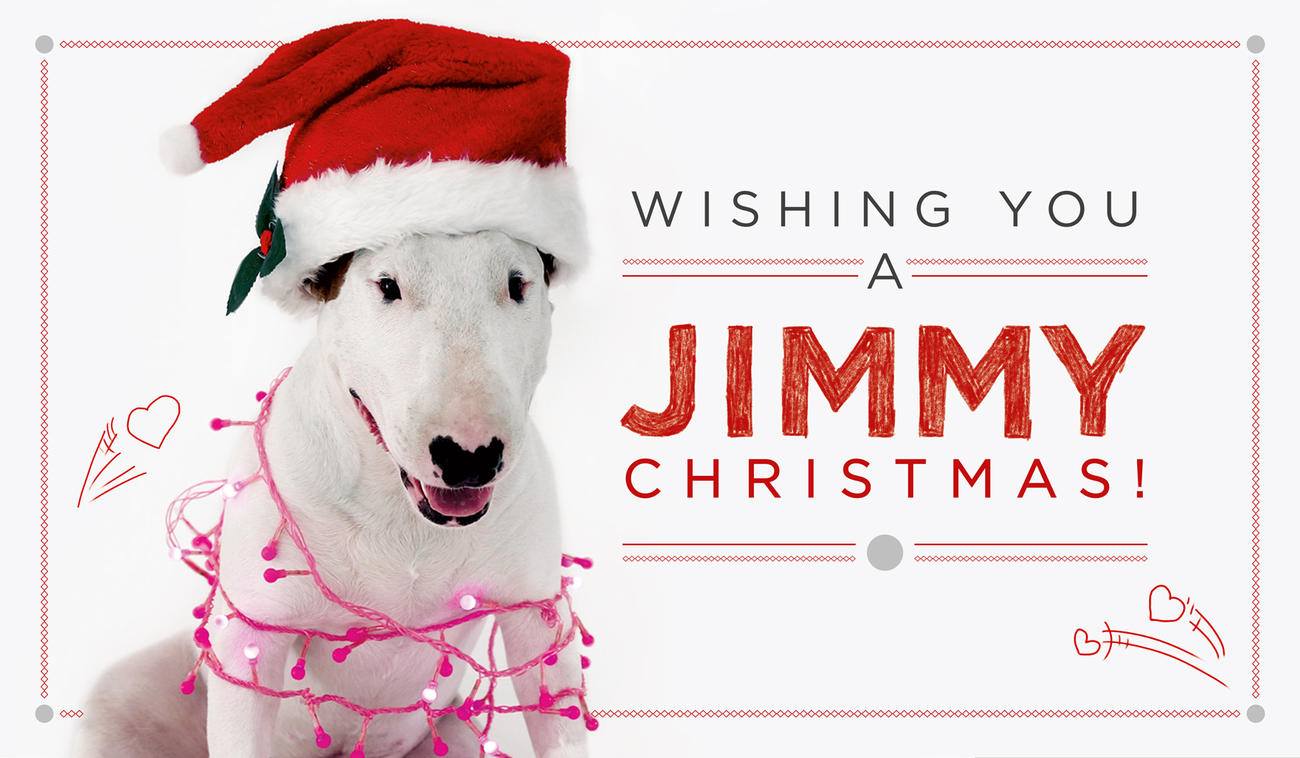 Text's Christmas mascot, Jimmy the bull terrier, is winning hearts all over the world. We asked his best friend—Brazilian artist and illustrator Rafael Mantesso—about their new life in the spotlight.
Jimmy has truly become a global Instagram sensation. How are you both coping with your newfound celebrity status?
The best change has been to our morning walks. Before the Jimmy fame, people were afraid of him and they'd usually cross the street. Now people cross the street to hug him.
Can you tell us a little about your working relationship?
It's simple. It's our time to have fun. Just me and him playing.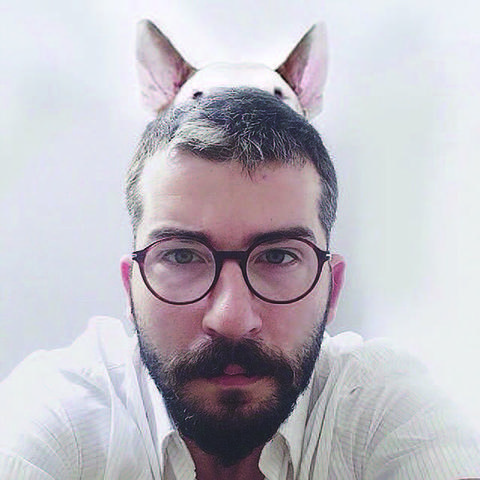 Where do you find the inspiration for your drawings? Is it challenging to come up with new ideas and concepts each day?
Yeah. Everything inspires me. Stories I hear at work, movies, ads, everything. My radar is always switched on to catch an idea and create a photo with him.
How do you prepare for a shoot? Any rituals?
I leave him to a walk around the apartment at night and then, after this, when he is tired we start the shots in the morning.
Do you each have a favourite image from the book?
The cover. It was taken at the beginning of everything, it's an original from my iPhone, so I could never replicate this photo. It's simple, powerful.
Can you describe Jimmy in three words?
My best friend.
If you could trade places for one day, what would you do?
I think we'd do what we like to do most. Sleep in and run through a grass field.
Rafael, if you were an animal, what animal would you most like to be?
Definitely I would like to be a bull terrier. They are my most preferred personalities on Earth. I think Jimmy would like to be a horse.
How do you like to spend your downtime?
Travel, playing video games and eating with friends.
 What's next for you both? Anything exciting in the works?
Now it's time to use Jimmy's fame to improve the lives of dogs around the world. Now it's time to make something bigger.
FRIENDS OF THE CHILLER
SUBSCRIBE TO TEXT'S NEWSLETTER