2022 Boundless Indigenous Writer's Mentorship opens for entries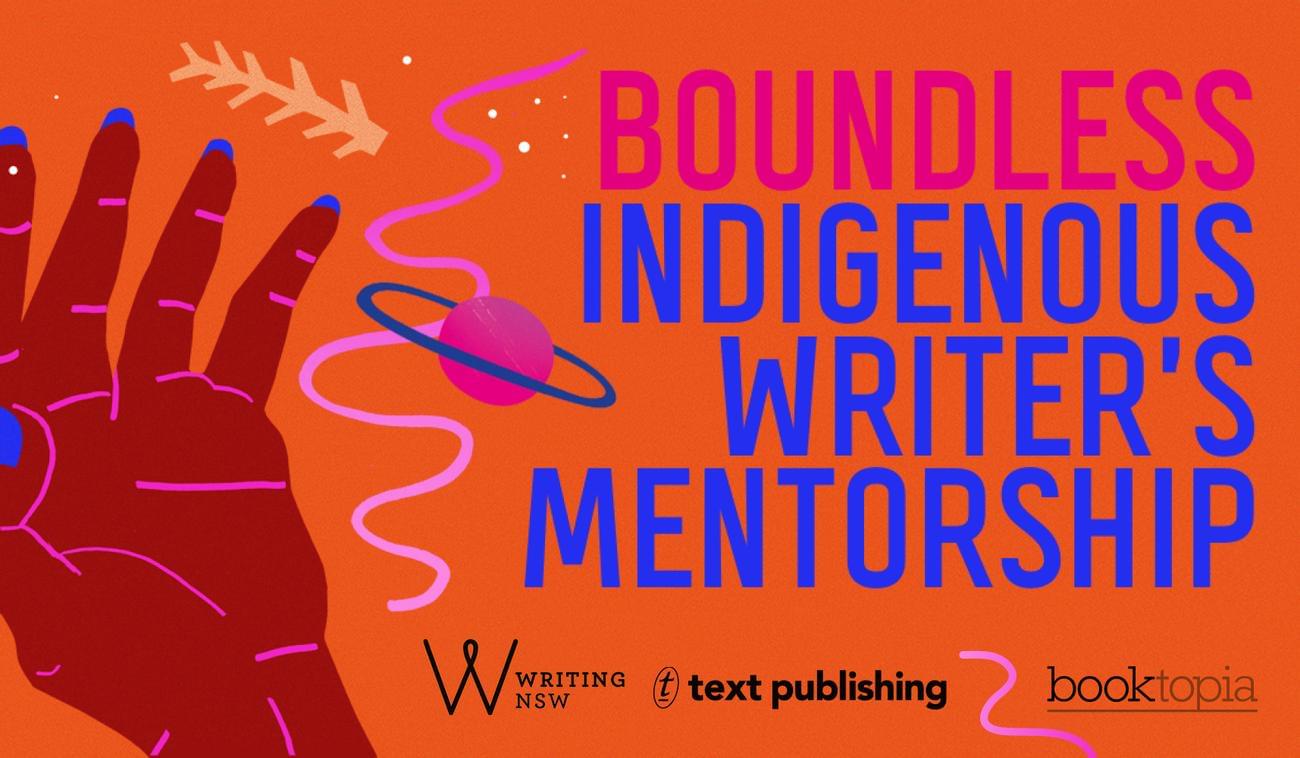 Text Publishing and Writing NSW are proud to announce the 2022 Boundless Indigenous Writer's Mentorship. The prize was established in 2019 to discover and nurture powerful new Indigenous voices in Australian literature.
 
This joint initiative will provide a year-long structured mentorship to an unpublished Indigenous writer who has made substantial progress on a manuscript of fiction or non-fiction. The recipient of the Mentorship will be paired with a senior Indigenous writer working in the same genre, providing feedback on their manuscript and professional advice. The successful applicant will also receive professional development from Text Publishing and Writing NSW.

Writing NSW is grateful to Booktopia for their sponsorship of this important prize. 

'Mentorships are an important link in First Nations writing. Either through informal or formal structures, writers gain skills and knowledge of their craft but also of the industry. For First Nations writers, mentoring by their peers can bring literary knowledge but also a cultural perspective in keeping our stories strong without losing the essence of the story,' says Cathy Craigie, founding Director of the First Nations Australia Writers Network.
 
Lenora Thaker, recipient of the 2021 Boundless Indigenous Writer's Mentorship, says:
'Being awarded the 2021 Boundless Indigenous Writer's Mentorship gave me a confidence boost and enabled me to take my writing to the next level. As an emerging Indigenous writer, having a First Nations mentor the calibre of Julie Janson really helped me develop my writing and understand the business of writing in a way that's been culturally safe and supportive. Along with the support of Writing NSW and Text Publishing, I feel that I am finally on the road to success.'
 
The 2020 recipient, John Morrissey, encourages Indigenous writers to apply. 'The Boundless Mentorship gave me the direction and motivation to produce my first collection of stories, Autoc. It was an enormous benefit and inspiration to feel that my stories might have a home somewhere. Working with Kim Scott in particular has been an immense privilege as a writer. I would encourage any early-career Indigenous writer to apply for the Mentorship.'
 
The Boundless Indigenous Writer's Mentorship will open for applications on  Monday  27 September 2021 and close on  Monday 22 November 2021.
It will be judged by award-winning Burruberongal writer and 2021 mentor Julie Janson alongside representatives from Text Publishing and Writing NSW.  Janson says, 'The Boundless Indigenous Mentorship is an important initiative by Writing NSW. The one-to-one mentoring of an emerging writer is a great privilege for both the mentor and the recipient. A writer can expand their knowledge and practice with ongoing support from Writing NSW and the closeness of a personal advocate. Serving the writing is what it is about, while offering professional advice and deep culturally appropriate guidance.'
For more information on the Boundless Indigenous Writer's Mentorship and details on how to apply, visit Writing NSW's website.
FRIENDS OF THE CHILLER
SUBSCRIBE TO TEXT'S NEWSLETTER