Text Books Longlisted for the Man Booker International Prize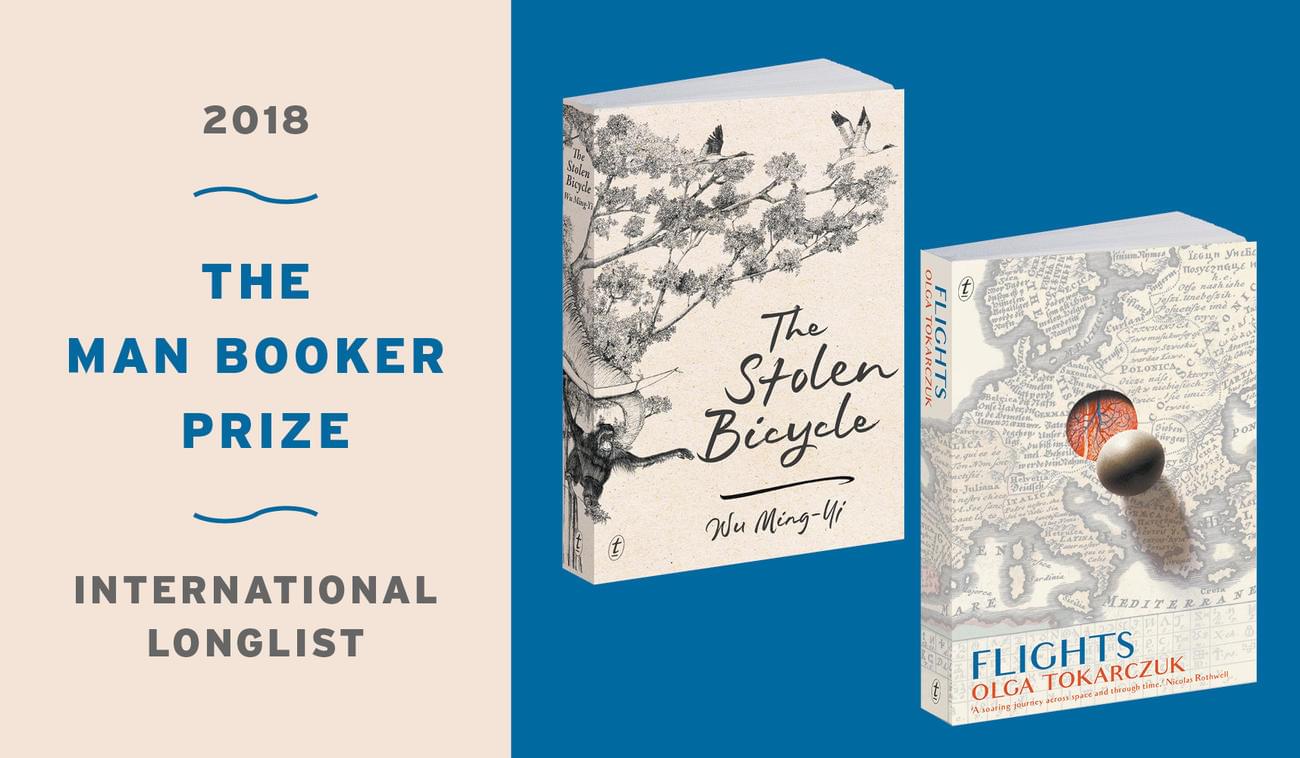 Congratulations to Wu Ming-Yi and Olga Tokarczuk, whose books have been longlisted for the 2018 Man Booker International Prize. 
The Man Booker International Prize has revealed the 'Man Booker Dozen' of thirteen novels in contention for the 2018 prize, which celebrates the finest works of translated fiction from around the world. Text is thrilled that two of its authors are in the dozen. 
---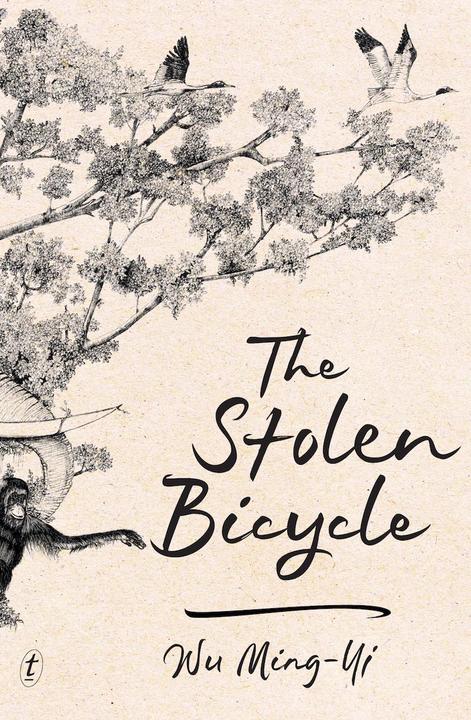 The Stolen Bicycle by Wu Ming-Yi, translated by Darryl Sterk, is both a majestic historical novel and a profound, startlingly intimate meditation on memory, family and home.
A writer embarks on an epic quest in search of his missing father's stolen bicycle and soon finds himself caught up in the strangely intertwined stories of Lin Wang, the oldest elephant who ever lived, the soldiers who fought in the jungles of South-East Asia during the Second World War and the secret worlds of the butterfly handicraft makers and antique bicycle fanatics of Taiwan. 
'A profoundly moving novel...Wu Ming-Yi turns events into linguistic gold with his poetic, dreamlike language.' Good Reading 
 'A work of astonishing energy, in which Wu beautifully touches on loss, life and death, fate and destiny, establishing emotional connections between memory and objects, and between the natural world and war…a novel that provides comfort and reconciliation from a wounded past.' Thinking Taiwan
Read an interview here with Wu Ming-Yi about The Stolen Bicycle in Lindsay Magazine.
---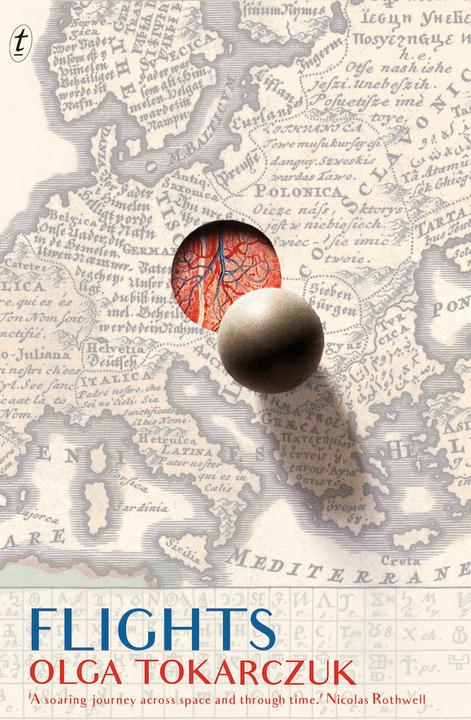 Flights by Olga Tokarczuk, translated by Jennifer Croft, is a series of imaginative and mesmerising meditations on travel in all its forms, not only the philosophy and meaning of travel, but also fascinating anecdotes that take us out of ourselves, and back to ourselves.
In Flights, Olga Tokarczuk brilliantly connects travel with spellbinding anecdotes about anatomy, about life and death, about the very nature of humankind. Thrilling characters and stories abound: the Russian sect who escape the devil by remaining constantly in motion; the anatomist Verheyen who writes letters to his amputated leg; the story of Chopin's heart as it makes its journey from Paris to Warsaw, stored in a tightly sealed jar beneath his sister's skirt; the quest of a Polish woman who emigrated to New Zealand as a teen but must now return in order to poison her terminally ill high-school sweetheart…
'One among a very few signal European novelists of the past quarter-century.' Economist
'A magnificent writer.' Svetlana Alexievich, winner of the Nobel Prize in Literature, 2015
'Tokarczuk's peerless travel guide is actually a guide to living. Every word, observation, reflection and story embraces the importance of staying mobile in thought as much as in being…This is as brilliant and life-affirming as literature gets.' Saturday Paper
Read an appreciation of and an extract from Flights here.
---
The shortlist for the 2018 Man Booker International Prize will be announced Thursday 12 April.
For further details visit www.themanbookerprize.com/international
FRIENDS OF THE CHILLER
SUBSCRIBE TO TEXT'S NEWSLETTER